Bonafide Provisions Bone Broth Soup
Bonafide Provisions's Bone Broth Soup Is Insanely Delicious, and It Has 19 Grams of Protein
As POPSUGAR editors, we independently select and write about stuff we love and think you'll like too. If you buy a product we have recommended, we may receive affiliate commission, which in turn supports our work.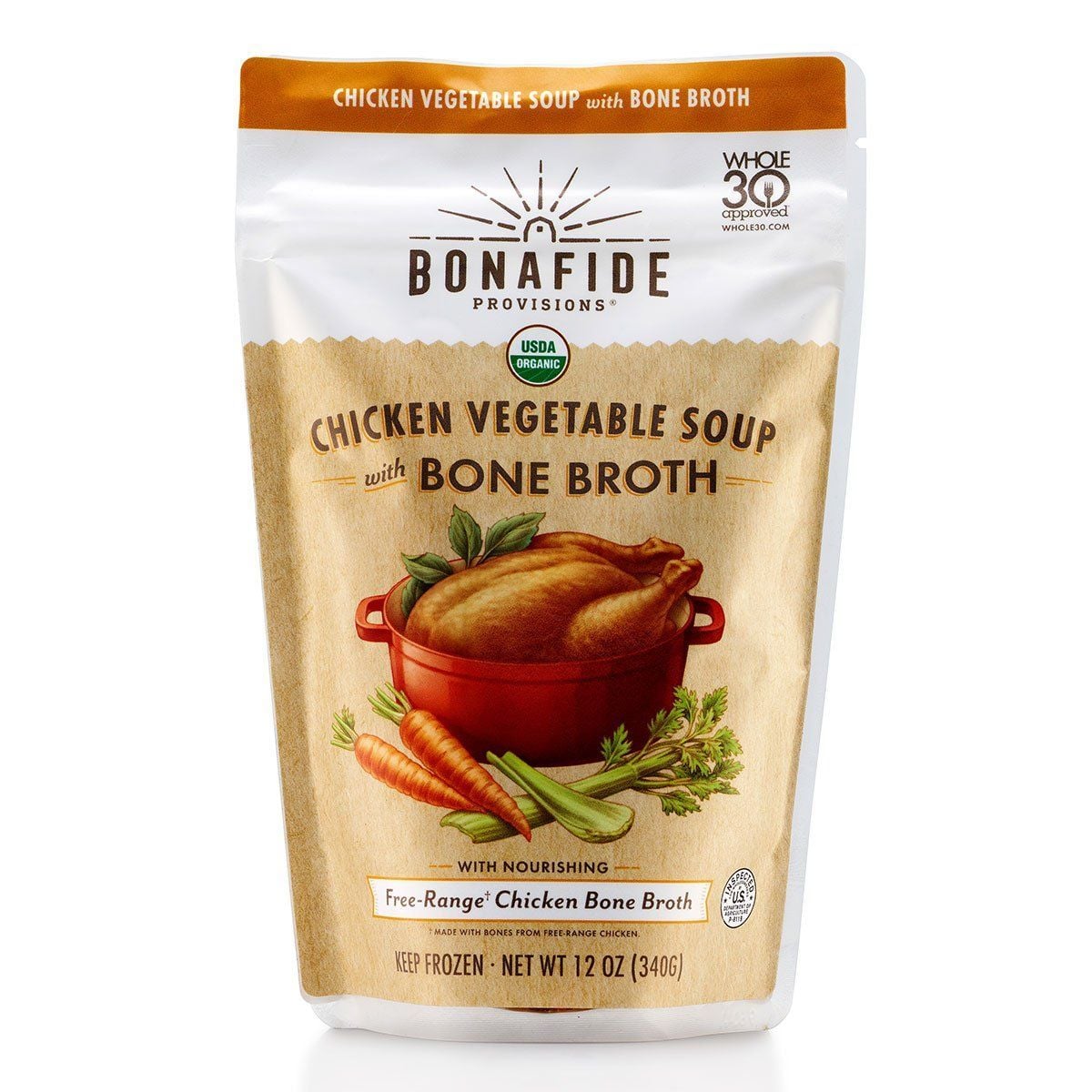 I'm going to be completely honest with you all: I'd never had bone broth until a few days ago. I know what you're probably thinking: "You call yourself a fitness editor and you'd never had bone broth?" Nope, I hadn't. When it comes to my diet, I like to keep it simple and stick with what I know and, more importantly, what I can cook.
Over the years, I've heard my friends and health fanatics rave about the benefits of bone broth. Even my fairy godmother Halle Berry swears by it. So when Bonafide Provisions reached out about its latest bone broth and soup combinations, I figured I should give them a shot, especially because it didn't require hours of making my own broth.
Because I haven't properly gone grocery shopping in weeks, I decided to try the Organic Chicken Vegetable Soup ($8) for lunch this past weekend. Let me tell you, it was delicious. I was expecting the soup to have a strange aftertaste, and I was wrong. For those wondering about the nutritional values, the chicken soup is 140 calories and has 19 grams of protein and five grams of fat.
If chicken soup isn't your jam, there's also butternut squash, broccoli cheddar, roasted tomato basil, creamy mushroom, and french onion flavors. Most of the soups are well under 300 calories, with the amount of protein per serving ranging from seven to 19 grams.
I don't want to come off as demanding, but I definitely think you should try these soups if you're into bone broth or you just want something quick to make.
Image Source: Bonafide Provisions