Boston Marathon 2019 Women's Winner
Worknesh Degefa of Ethiopia Wins the Boston Marathon, American Jordan Hasay in Third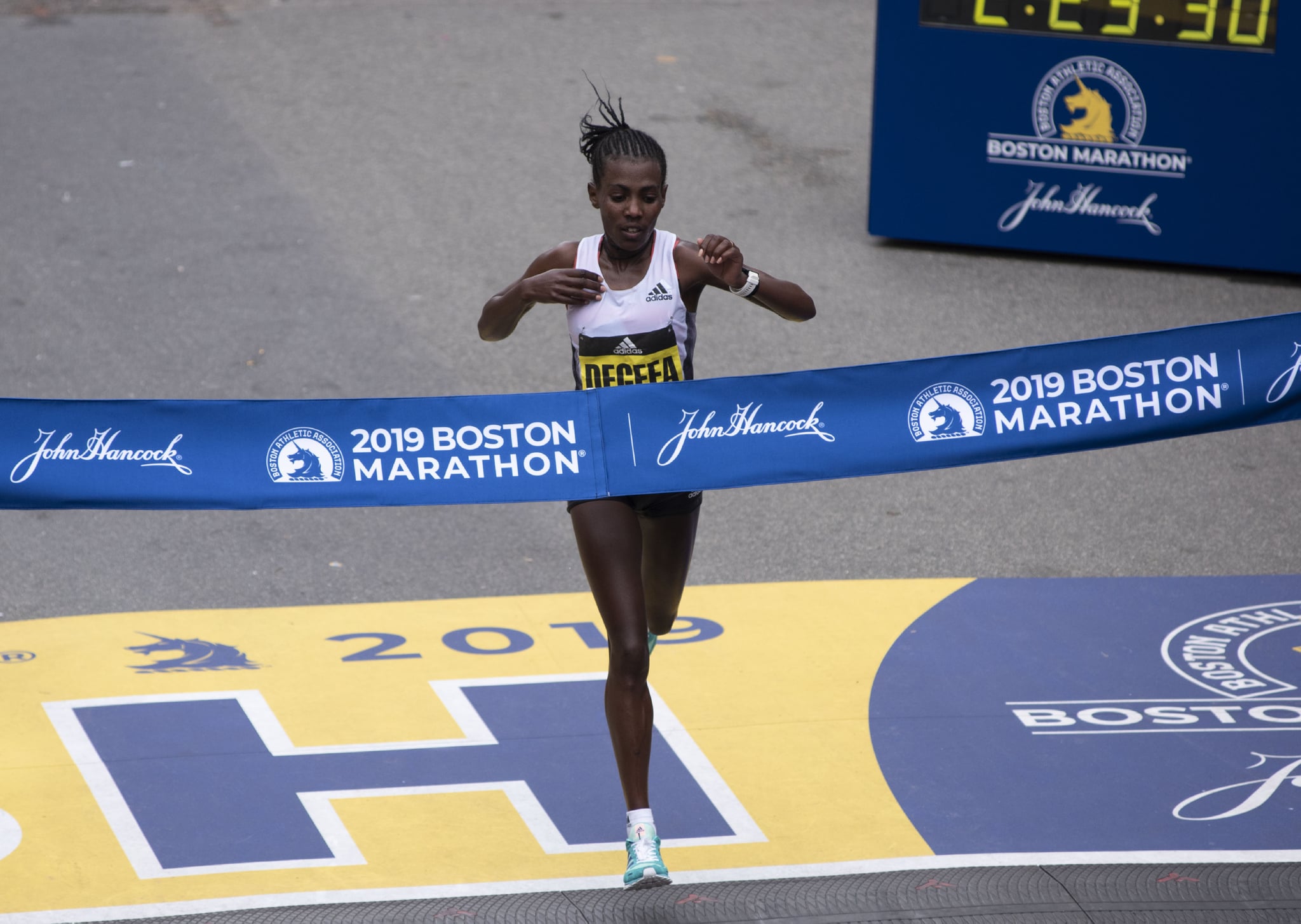 The elites have crossed the finish line at the 123rd Boston Marathon, and the results are in: first place for Worknesh Degefa of Ethiopia, second place for Edna Kiplagat of Kenya, and third for Jordan Hasay of the US.
Degefa took the lead around mile four, overtaking American Sara Hall. Her fast pace (sub-5:20 miles before the halfway point) didn't seem sustainable, but she hung on to her lead and even extended it as the race progressed. In just her fourth marathon, the 28-year-old champion finished in 2:23:31, beating second-place finisher Kiplagat by a comfortable 42 seconds.
Hasay, who took third at Boston in 2017 during her marathon debut, struggled with stress fracture injuries over the past year and hadn't run a marathon since October 2017. She crossed the finish line one minute and 49 seconds after Degefa with a time of 2:25:50, securing a place on the podium.
American Desiree Linden, who won Boston last year in rainy, freezing conditions, placed fifth. The US placed three runners in the top 10, with Lindsay Flanagan finishing ninth.
The weather, always a major factor at Boston, was hot and humid — still tough for a marathon, but nowhere near the difficulties of 2018. The finish times reflected it: in 2018, Linden won in 2:39:54, 16 minutes slower than Degefa's time this year. (Linden herself outpaced that time by 12 minutes.)
Third-place winner Hasay holds the second fastest marathon time by an American woman (2:20:57), which she ran at the 2017 Chicago marathon. Before this year's race in Boston, Hasay told Runner's World that she felt healthy and strong, if not as fast as she wanted to be. "I feel honored to be back in the city," she said. "I'm just really excited to run."
Image Source: Getty / Ryan McBride / AFP