Boston Marathon Men's Winner | 2014
Meb Keflezighi: The First American Male to Win the Boston Marathon in 31 Years
With a fist pump and a prayer, Meb Keflezighi crossed the finish line with a time of 2:08:37 — a personal best — to become the winner of the 118th Boston Marathon — the first American male to win Boston in more than 30 years. Meb, 38, is a three-time Olympian, won the 2009 New York City Marathon, and also captured silver at the 2004 Olympics.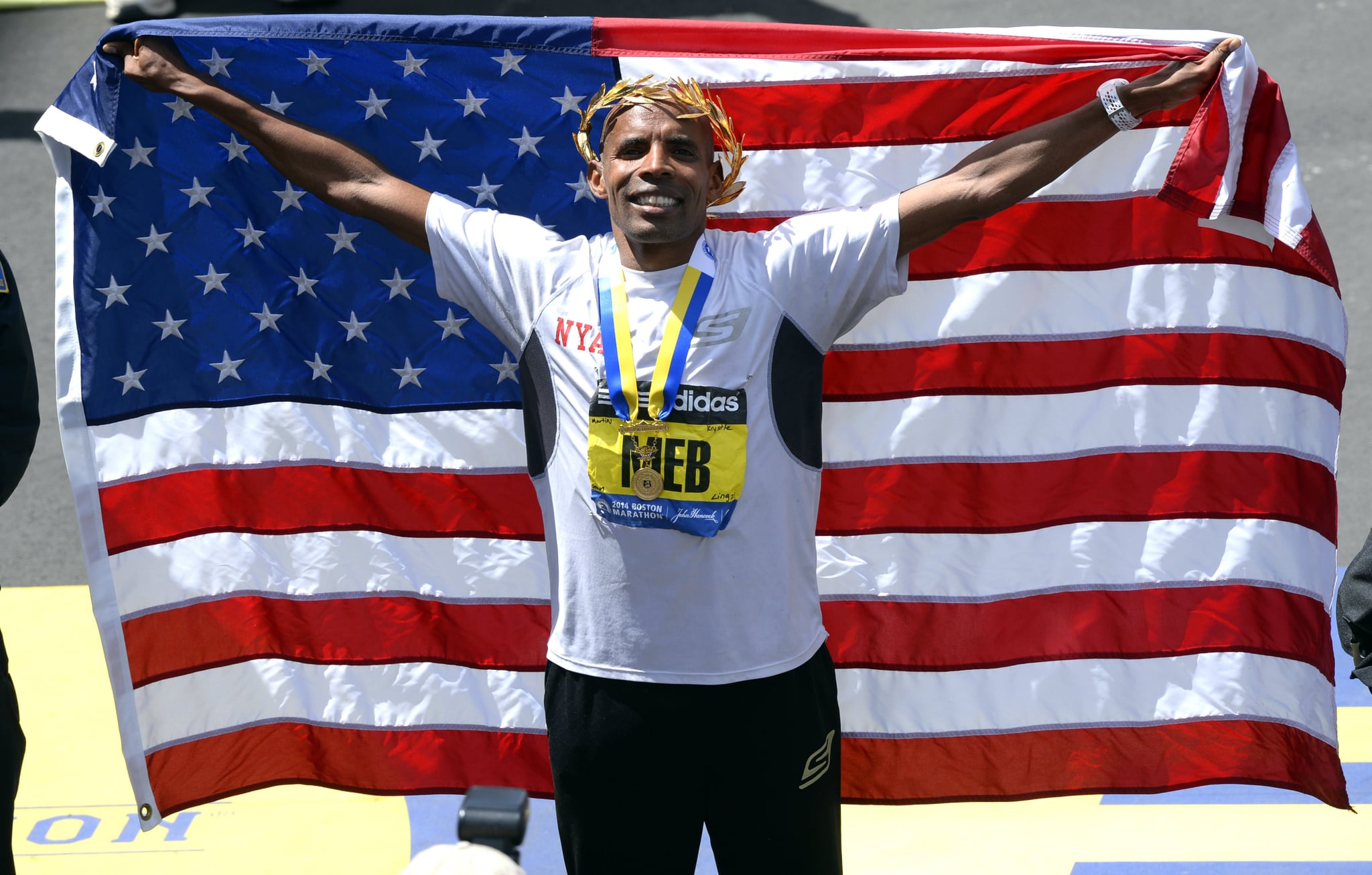 The gravity of Meb's win was not lost on anyone watching: the crowd yelled at a fevered pitch as Meb made his way down Boylston, and when Meb crossed the finish line, after hugging his wife, he collapsed to the ground overcome with emotion. Immediately after the race, Meb described how he wanted to win this race for the people. "It's not just about me — Boston Strong," said Meb. "God bless America, God bless Boston."
Meb made a strong statement from mile one by taking control of the elite men's group, and as the race went on, he created significant distance between himself and the rest of the pack. Alone and out in front, he had many people wondering if he could hold onto the lead against this hugely talented group, which included two of the fastest ranked men in the world. It also had many wondering when exactly the other runners would make their move. As the race went on, and Meb held strong to his lead, what started out as a hope by many turned into a reality. Even those in the press room could be heard saying, "Meb is going to win this; I can't believe it."
The cinematic tone of this win is undeniable. Meb and his family came to America as refugees when he was 12, and he later became a US citizen in 1998, 11 years later. "It [winning] couldn't happen at a better time," Meb said during the postrace conference. "The crowd was phenomenal, the energy was just phenomenal . . . given last year's events, and today being Patriots Day, this is a great day to be an American runner." Meb also shared that he had the names of the Boston bombing victims written on the corners of his bib. "They helped me carry through," Meb said of the victims.