CBD Cocktail at Gracias Madre West Hollywood
Order This CBD Cocktail in LA to Have the Most Chill Happy Hour of Your Life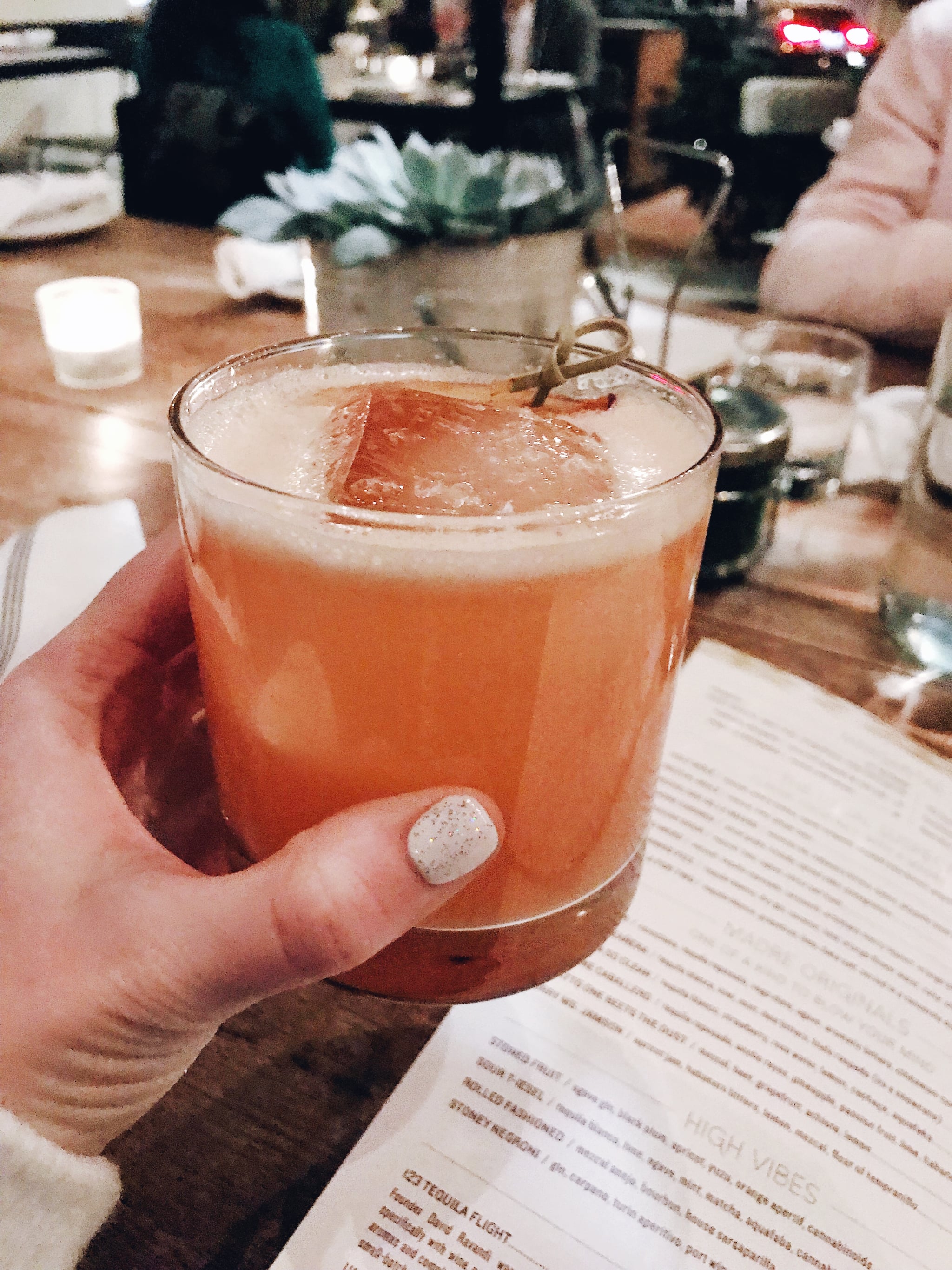 Many of you have been following along as we delve deeper into the world of CBD, and some of you might know that it's been my favorite new wellness product. As you might imagine, I was losing my sh*t absolutely delighted when I came across the cocktail menu at Gracias Madre during a recent trip to LA and found its "High Vibes" section.
I don't typically drink alcohol — I may have a glass of wine a month or a mimosa on a special occasion — but I knew instantly that I had to try this one. I ordered the "Stoned Fruit," a playful name for a lovely agave gin and stone fruit tincture that uses CBD to give it an extracalming effect.
There are four CBD cocktails on the Gracias Madre menu: Stoned Fruit, Sour T-iesel, Rolled Fashioned, and Stoney Negroni. Each has "15 milligrams of CBD tincture," as the restaurant told us via email, which is a great light dose if you're drinking one or maybe two or three, depending on what your happy hour looks like (one was more than enough for me, but you do you).
Contrary to the language on the menu, these drinks won't get you high nor stoned — CBD (cannabidiol) is the nonpsychoactive compound of the cannabis plant that won't give you the intoxicated feeling that THC does (and there's no THC in the cocktail). However, CBD with alcohol might be a bit more sedating than you're used to when you take CBD on its own or drink alcohol on its own, so keep that in mind!
The drink was delicious — a little smoky, a little sweet, a little tart, and perfectly balanced. You won't notice an altered taste from the CBD, but (in my case at least) the calming effects are extra appreciated. Oh, and I slept like a baby afterward, too. Win.