Green Gorilla CBD Oil Review
Fine-Tune Your CBD Regimen With Green Gorilla's Microdosing Oil Pump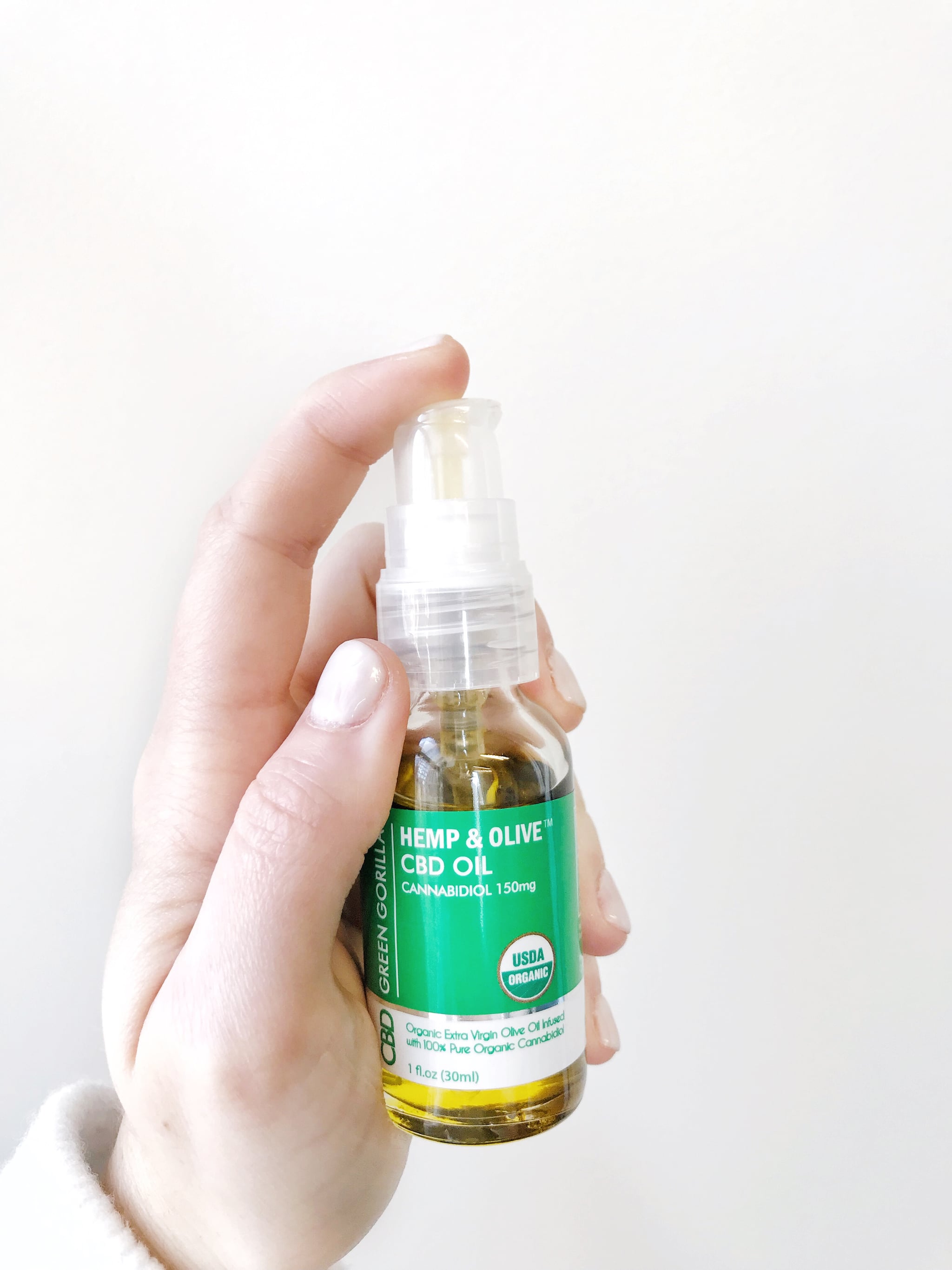 New to CBD? Just beginning your antianxiety journey? Start with a small dose and a high-quality product. Our most recent favorite? Green Gorilla Pure CBD Oil and Olive Oil, 150mg ($26). There are more than a few reasons we love this oil, but for starters, it's combined with high-quality extra virgin olive oil, so the taste is really mild yet flavorful, making it great for taking as a tincture or adding to your food.
"Green Gorilla was the first company to use pure extra virgin olive oil as the carrier for the CBD," Green Gorilla told POPSUGAR. The significance of this? "Olive oil aids in the absorption of the CBD." It's also important to note the heart-healthy benefits of olive oil on its own, too.
And for newbies, the 150-milligram bottle is ideal for beginning your supplement routine. Each serving from a pump of this oil is only 1.5 mg — that's even less than the two-milligram chocolates we love. This allows you to be pinpoint specific with the dose you're taking and truly customize your CBD regimen.
As noted on the site, this product and all other Green Gorilla CBD products "are non-psychoactive, contain no THC, and are produced and sold in compliance with US federal law." So no need to feel nervous about any aspect of this supplement!
Our suggestion: start with a single serving either sublingually or in your food (think: salad dressing, on veggies, in soup or juice). Take notes about how you feel. Start to scale up until you reach desired levels of pain reduction and anxiety relief.
And as always, a friendly reminder: these supplements (and our suggestions) are not meant to replace any current prescription or therapy as recommended by your healthcare provider, unless they say otherwise!