Can I Lose Weight by Dancing?
How Revenge Body's Simone De La Rue Is Tricking Clients Into Losing Weight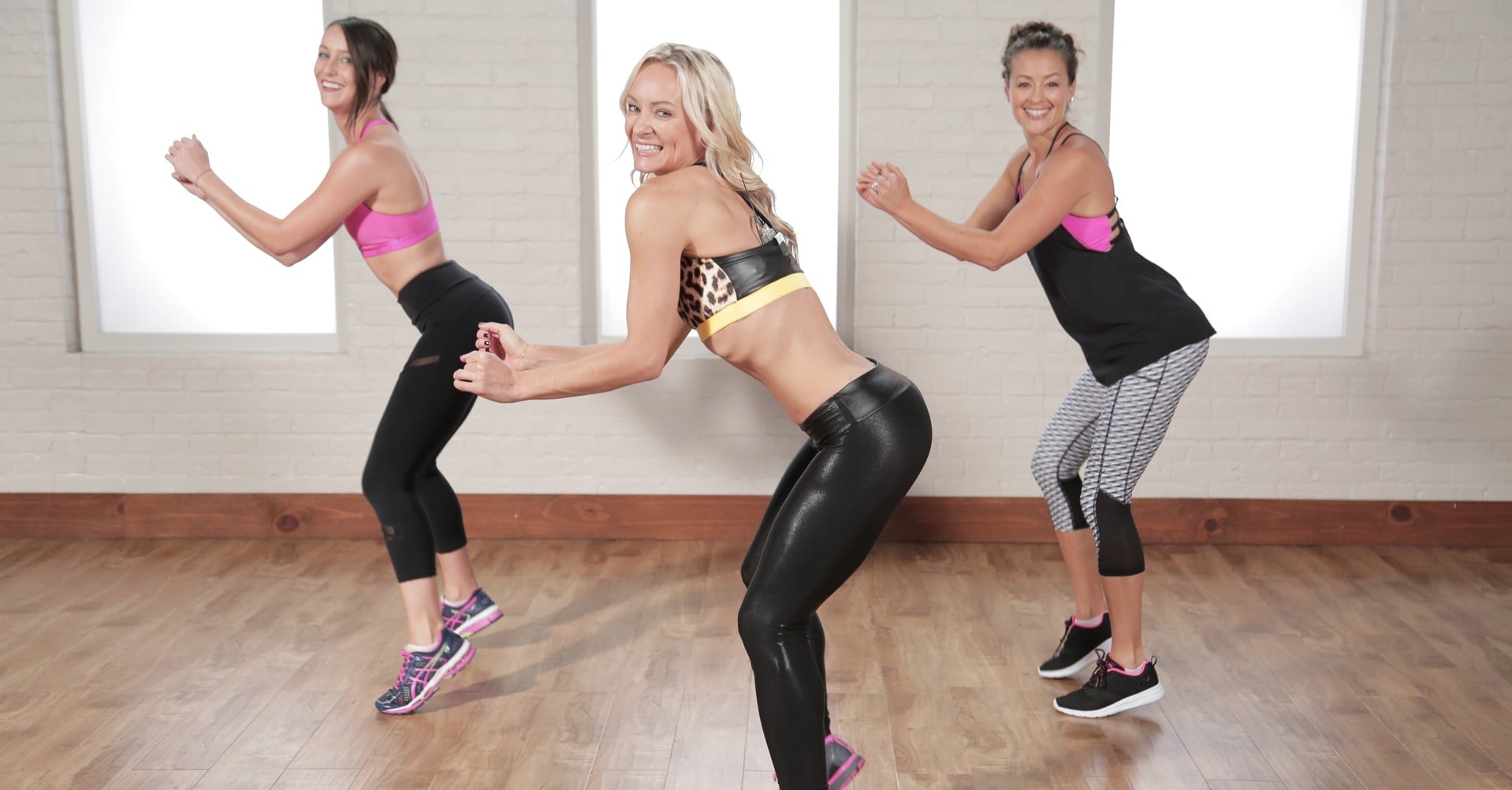 Simone De La Rue knows how to transform bodies in the sneakiest of ways: by making them have fun. The celebrity trainer, Broadway dancer, and Revenge Body star noted that she herself isn't a fan of traditional exercise. "I would not run for 40 minutes, I would not cycle for 40 minutes, I would not swim for 40 minutes," she told POPSUGAR. Are you in the same boat? It's time to get your groove on.
Her secret to successful weight loss? Dance. "I absolutely trick people so they don't know what's happening," she said, describing her fitness classes at Body by Simone as "40 minutes of nonstop dance." And that's what's making dance cardio the hottest workout of 2017 — it's fun, and you don't feel like you're working out. "It's a way of getting that cardio in without even realize you're doing it," she said.
Dance is a full-body workout that uses every muscle group while also burning calories through cardio. "It requires the full body," said Simone. "It's not just like you're sitting on a bike cycling and just using your lower body. You're using upper and lower and core as well." She told POPSUGAR that "so many people do barre and Pilates and yoga, which is really great, but we just need to get that heart rate up." And that's where the calorie-burning comes into play — unsuspecting high-intensity cardio. You'd be surprised at just how many calories dance burns, too — you could burn up to 600 (or more) with one hour of dance.
Another great side effect besides weight loss? Boosted mood. It's scientifically proven to leave you feeling happier. "That's the beauty about dance," said Simone. "It's fun, it's joyous, you're having to use your brain for choreography (which also burns calories!) — the fact that it's so much fun, people don't realize how quickly the time has gone."
You can try some of Simone's signature dance classes here at POPSUGAR, or check out her new fitness DVD that comes out April 10 — it's all dance cardio!
Image Source: Body by Simone