Can Tight Hips Cause Weak Glutes? Massy Arias Answers
This Common Problem May Be Interfering With Your Booty Gains, According to Trainer Massy Arias
How disappointing is it to do a killer booty workout, only to be sore in just your quads the next day? OK, yes, there are worse things (like having to walk up stairs when those quads are fried), but it's still pretty annoying. We caught up with health coach and fitness guru Massy Arias at the Fabletics X Kelly Rowland launch event to get her take on how to fire up your glutes and make all the gains.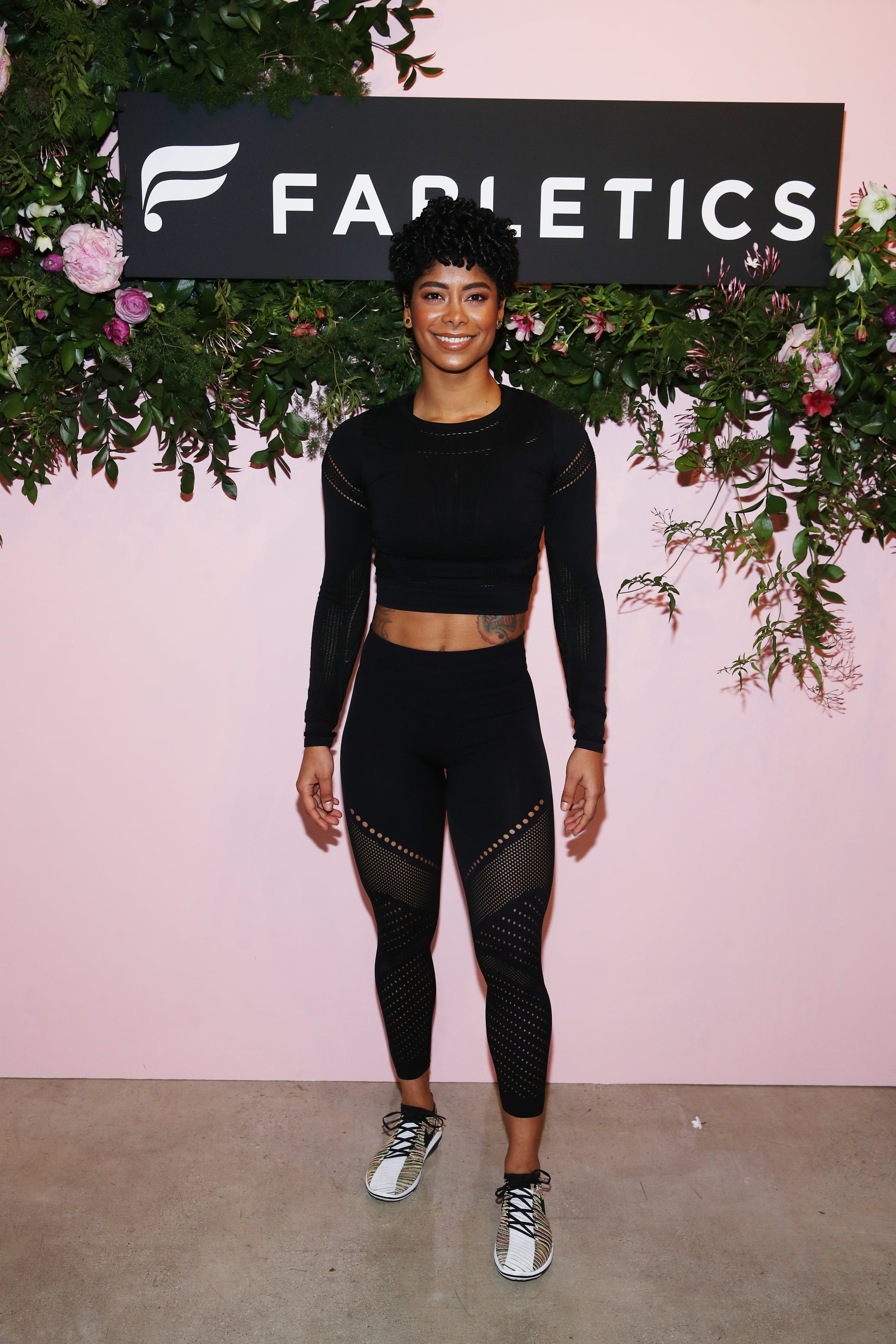 In terms of firing the correct muscles, Massy, whose list of celebrity clients includes Kelly Rowland, agrees that the struggle is real — even for a top trainer like her! Massy explained, "I used to have that problem and my hips were off and I couldn't fire my glutes properly." If you are quad-dominant and not properly engaging your glutes, you need to look at your exercise selection and form. Rather than focusing on quad-dominant exercises, select ones that focus the work on the hamstring and booty — like bridges or single-leg deadlifts. Massy recommends skipping front lunges and opting for reverse lunges instead because in the latter, it's easier to engage your glutes. Check out these 20 glute exercises that target the glutes more than the quads.
However, if you are like Massy and have trouble just getting your glutes to work, Massy continued, "You need to look at your movement patterns and that's what you need to fix because your body mechanics are off." Work with a personal trainer or physical therapist to determine why your glutes are dormant or to identity if something is off in your joints that is not allowing your body to perform certain movements and feel them in the correct place. "It's all about the mechanics of your body," she emphasized.
Image Source: Randy Shropshire/Getty Images for Fabletics