Carrie Underwood's Favorite Workouts
Get In Carrie Underwood-Shape With Her 5 Favorite Workouts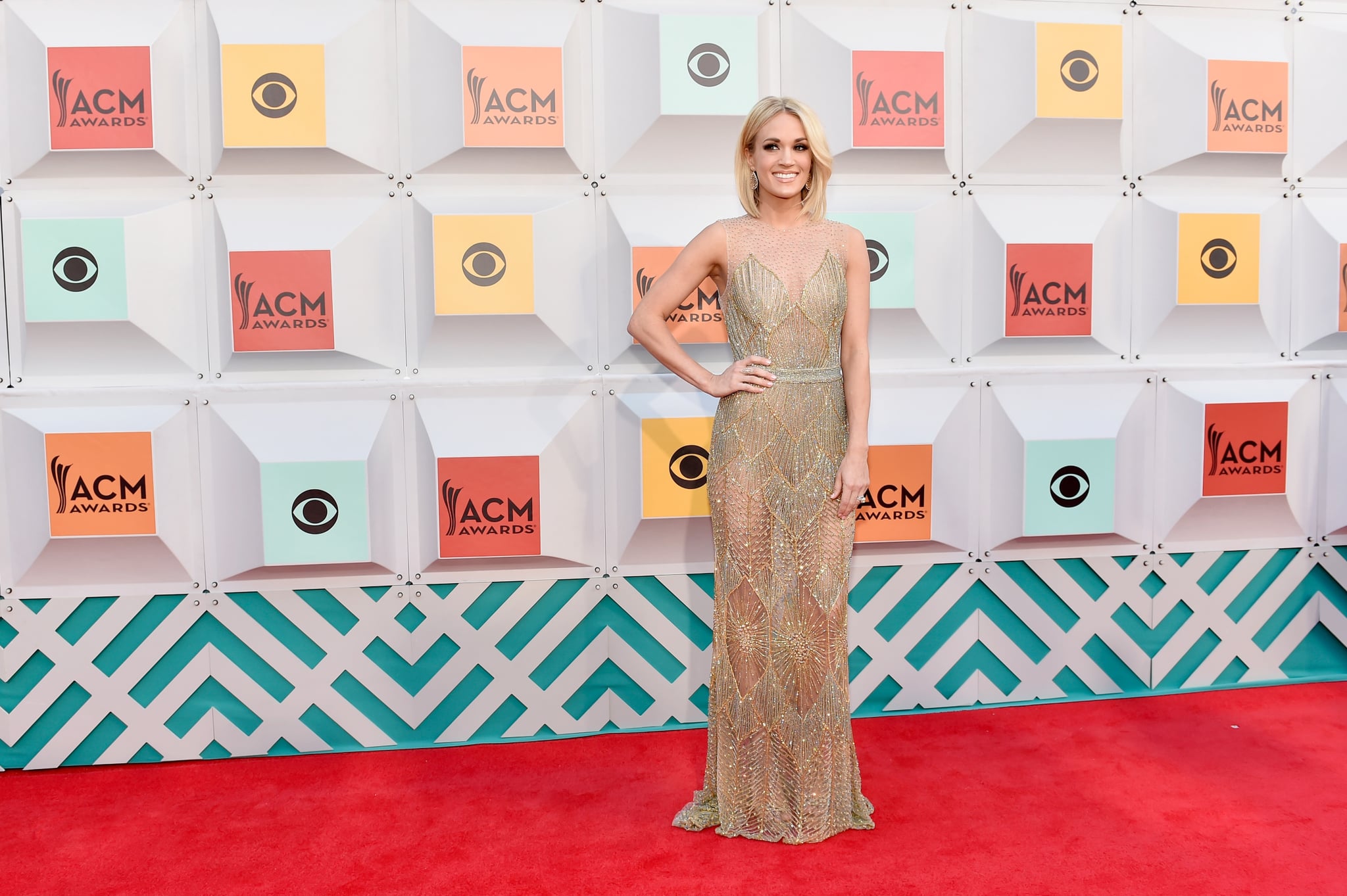 It's no secret that Carrie Underwood is in killer shape, all the time. Just look at her! The woman didn't just bounce back from a pregnancy; she got fit for her pregnancy. She told us "I wanted to be in the best shape possible before I got pregnant." She trained pre-pregnancy to prepare her body for the changes, exercising up until the day before she gave birth! And then post-pregnancy, her fitness routine was not geared toward aesthetics. She didn't want her goals to be focused on "being thin for the red carpet," saying "I want be strong!"
Strong she is! Her key to success is commitment (as evidenced by her pregnancy fitness schedule). She works out on the go, even while she travels on tour; she even had a mobile gym created so she doesn't have to skip her favorite workouts. And while Carrie works with an awesome personal trainer, you can copy her fitness routine at home on your own. Here are Carrie's favorite workouts for getting strong and toned!
Tabata
She loves Tabata, and does it when she's at home and on tour. Try this Tabata mashup workout or our 10-minute Tabata workout.
Leg Circuits
Her trainer, Erin, created this leg circuit — and the results really speak for themselves. Try this routine at the gym to strengthen your legs and booty, which will make running (her next favorite activity) even easier.
Running
Running is one of the ways Carrie stays fit while traveling. When we talked to her about her healthy travel tips for a working woman on the go, Carrie recommended going for a jog or a walk, saying it's the best way to see and explore the place you're visiting while getting a workout in. Such a multitasker.
Bodyweight Workouts
Carrie does bodyweight workouts all the time, especially while traveling, because "you don't need equipment to work out." She said she doesn't rely on hotel gyms, instead opting for "planks, lunges, and crunches." Need a few pointers? Try these printable bodyweight workouts you can take with you while you're traveling (or view on your tablet or phone), or try our 31-day bodyweight challenge! Use the videos and printables below for equipment-free exercises you can do on the go.
Boxing
Carrie told us that boxing classes were a huge part of her pregnancy training. Don't have access to a boxing gym? Try this at-home boxing video that'll get you in fighting shape in under 15 minutes. If you're traveling and don't have access to light weights, try this Cardio Tai Boxing workout, which is equipment-free.