Congee With Swiss Chard and Chicken Recipe
Congee With Chicken + Chard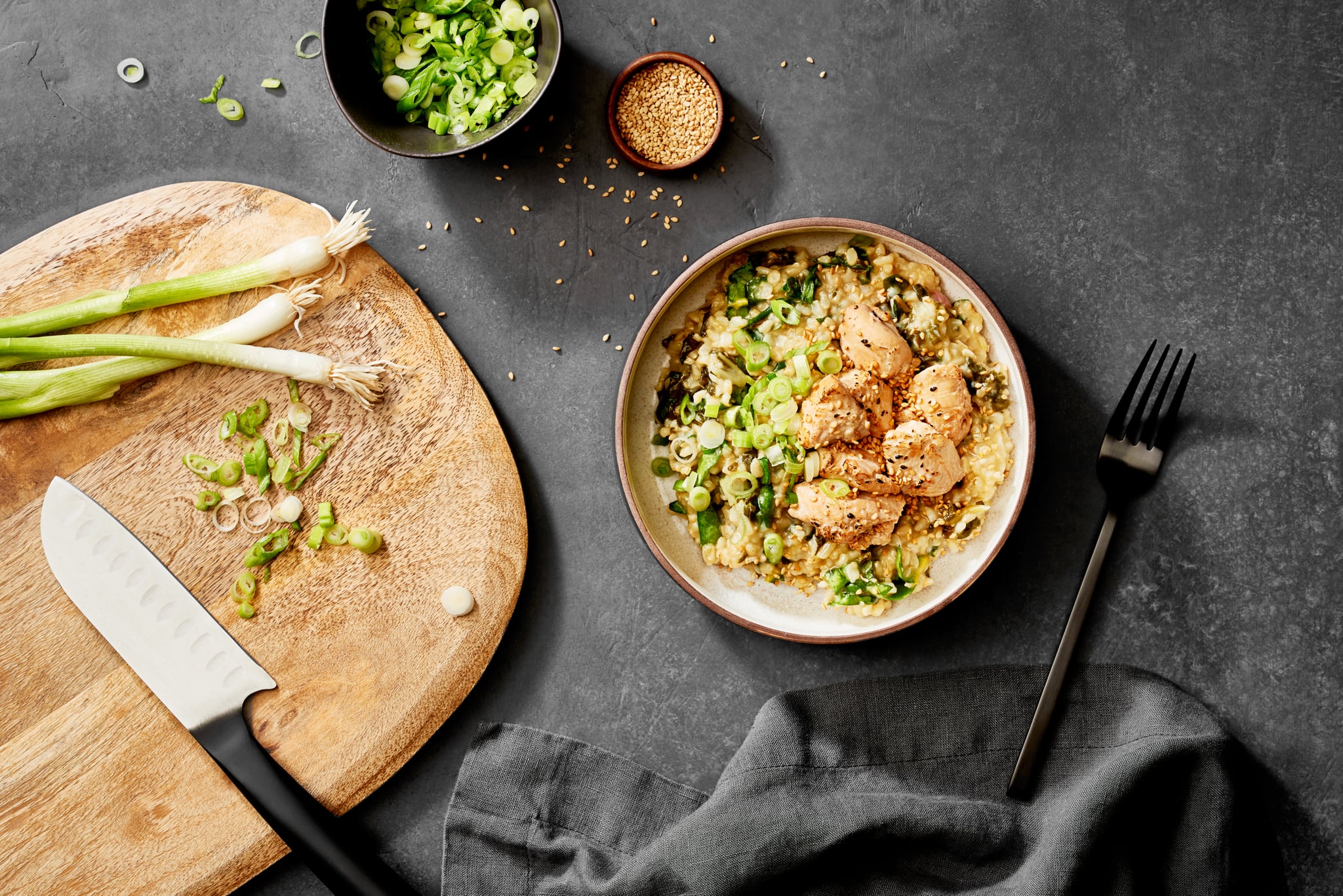 Congee recipes
Notes
Congee is a rice porridge.
Use 1 serving of sesame chicken from Day 10.
Save 1/2 of the congee for Day 14 breakfast.
Ingredients
1 1/2 cups cooked brown rice (leftover from Day 10)
3 cups reduced sodium chicken broth
4 cups sliced Swiss chard, divided
1 clove garlic, sliced
2 scallions, sliced, divided
Pinch pepper
1 serving sesame chicken
Directions
Combine rice, broth, salt, half the scallions, garlic, and half the Swiss chard in a small saucepan and bring to a boil.
Reduce to a simmer and cover.
Cook until the rice falls apart and the mixture thickens, about 45 minutes.
Add remaining Swiss chard and stir to incorporate.
Divide mixture in half and set half aside for Day 14 breakfast.
Heat the sesame chicken in the microwave until steaming hot.
Place on top of the brown rice mixture and sprinkle with remaining scallions.
NUTRIENT TOTALS
Calories: 506
Protein: 37.2 grams
Carbohydrate: 39.6 grams
Dietary Fiber: 4.565 grams
Total Sugars: 1.491 grams
Total Fat: 22.3 grams
Saturated Fat: 5.64 grams
Sodium: 676.9 milligrams
Information
Category

Main Dishes

Cuisine

North American