DIY Smoothie Freezer Packs
2 Reasons to Make Smoothie Freezer Packs
You want a healthy breakfast, but you also want it to be fast and simple. Smoothies are a great option over a quick bowl of cereal, especially if you use frozen fruit and boxed or bagged prewashed spinach. But if you're into switching up your greens and using other fruit such as pears and avocado that you can't find in the freezer section, then making a smoothie in the a.m. could turn into a 15-minute production.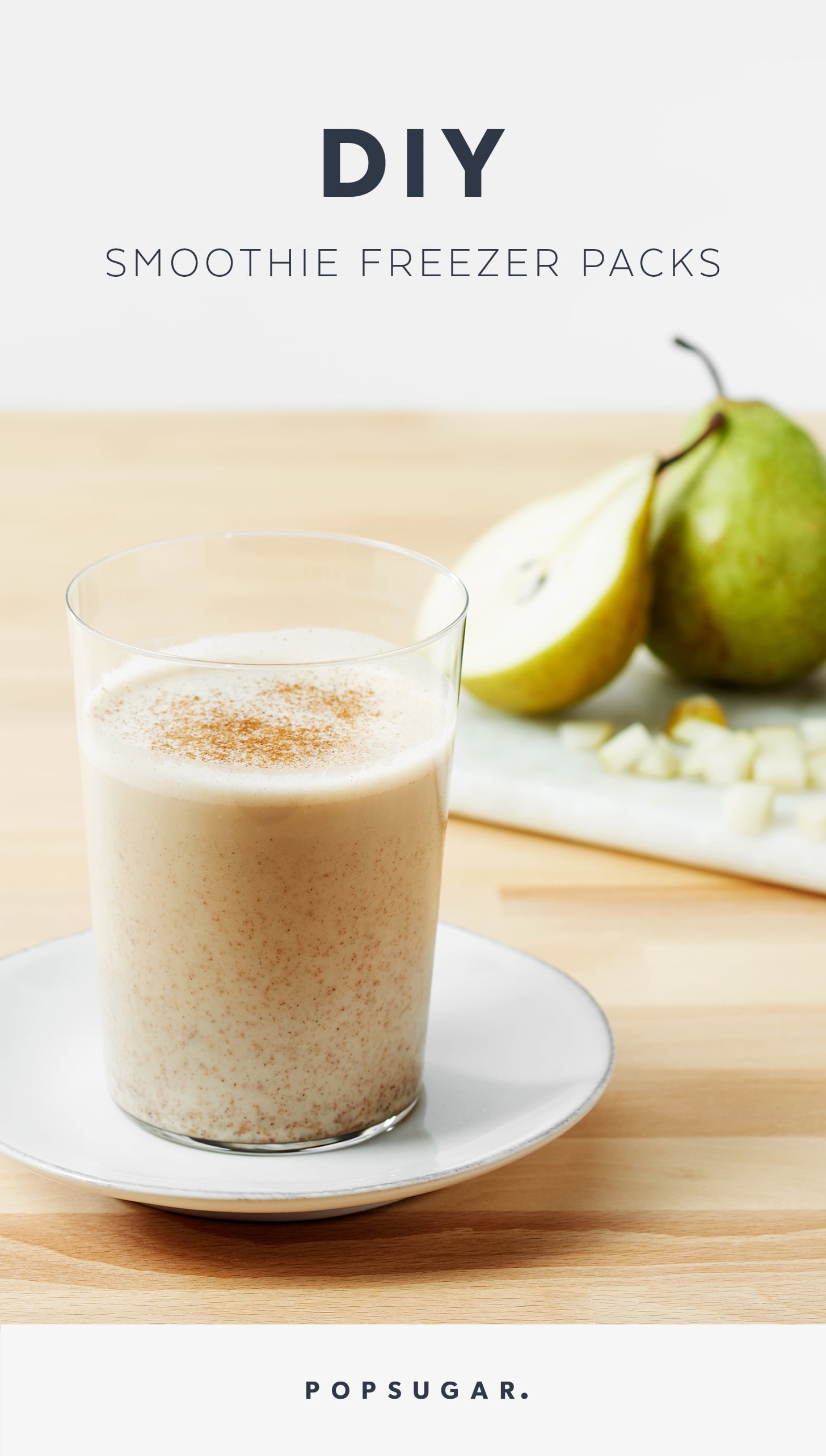 Check out this time-saver: Prep all the fruit and greens you use in your smoothies, and freeze individual serving sizes in quart-sized freezer bags (glass mason jars work well, too). Note any ingredients that need to be added to the blender, and your smoothie is as good as done.
Here's an example that includes:
1 cup kale: 33 calories
1 cup spinach: 7 calories
1 banana: 105 calories
6 strawberries: 23 calories
1/2 cup blueberries: 42 calories
1/2 cup mango: 50 calories
Add to the blender:
3 oz. vanilla Greek yogurt: 65 calories
1/2 scoop vanilla protein powder: 45 calories
1 cup water: 0 calories
Total calories: 370
Want to know what produce freezes well? Check out this handy guide to freezing fruits and veggies that's actually designed for those making their own baby food. As far as yogurt is concerned, freezing could destroy some of its billions of beneficial cultures, so you're better off adding it to the blender prior to making your smoothie. Nut butters as well as dry oats and seeds such as flax or chia freeze well, but they can also be quickly added to the blender when you're ready to make your smoothie.
You can prep a whole week's worth on Sunday night so a nutritious fiber- and protein-packed breakfast is just minutes away. It's a great way to not only ensure a healthy start to your day, but you'll save money since you can buy greens and fruit in bulk and won't have to worry about them spoiling by the end of the week. Aim to use your smoothie freezer bags within a few weeks to avoid freezer burn.
Image Sources:
Jenny Sugar
and Email Image / POPSUGAR Photography / Cera Hensley