Day 4: Clean-Eating Recipes
Recipes For Day 4 of Our Clean-Eating Plan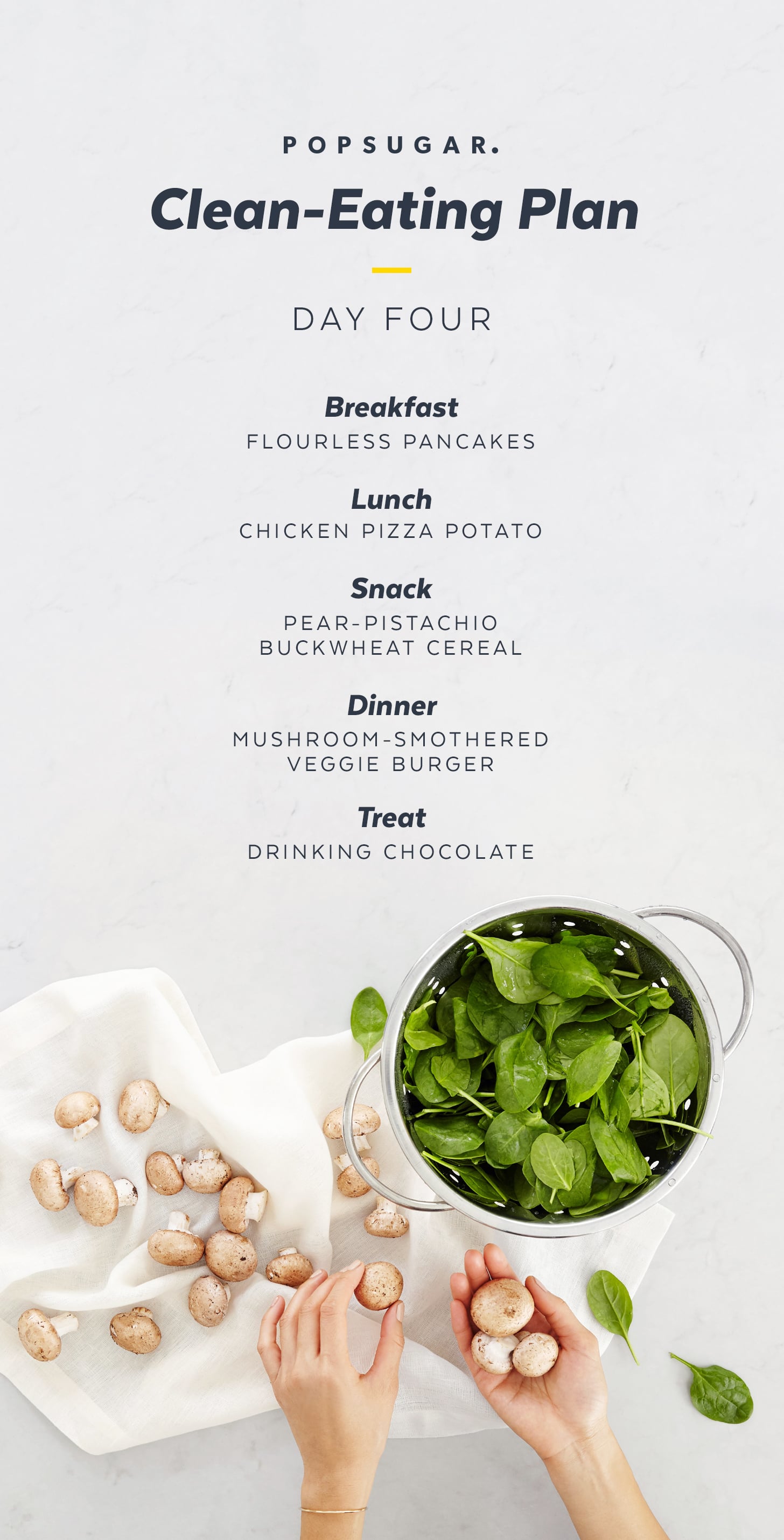 Today's meals make good use of already prepared ingredients, which saves time in the kitchen. Less meal prep means more time to enjoy life.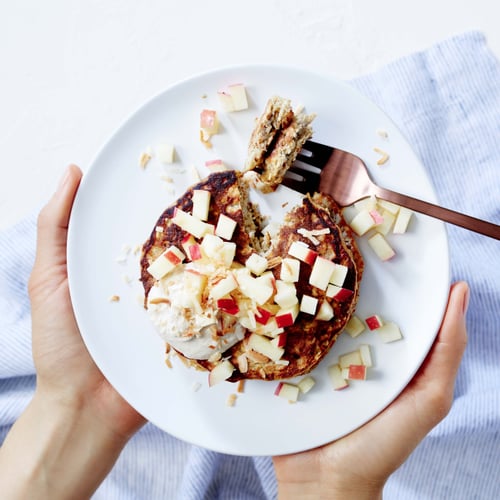 Notes
Use leftover cashew cream from Day 3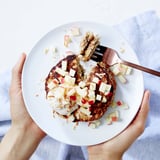 Ingredients
1 egg
1/2 banana, mashed
1/4 cup rolled oats
1 tablespoon unsweetened vanilla almond milk
1/4 teaspoon cinnamon
1/2 teaspoon coconut oil
1/4 cup diced apple
1 teaspoon unsweetened shredded coconut
1 tablespoon cashew cream (leftover from Day 3)
Directions
Whisk together egg, mashed banana, rolled oats, almond milk, and cinnamon. Let mixture sit for 5 minutes.
Heat coconut oil in a medium skillet over medium heat.
Spoon the oat batter into the skillet to form two rounds and cook until each pancake is firm. Flip and cook until golden, about 3 minutes each side.
Top with apple, shredded coconut, and cashew cream.
NUTRIENT TOTALS
Calories: 355.6
Protein: 12 grams
Carbohydrate: 37.1 grams
Dietary Fiber: 5.265 grams
Total Sugars: 11.7 grams
Total Fat: 19.2 grams
Saturated Fat: 8.632 grams
Sodium: 87.6 milligrams
Information
Category

Breakfast/Brunch
Look Ahead
Check out the recipes for Day 5.
Image Source: POPSUGAR Photography / Cera Hensley