Did Aly Raisman Retire?
Will Aly Raisman Compete at the 2020 Olympics in Tokyo? Here's What We Know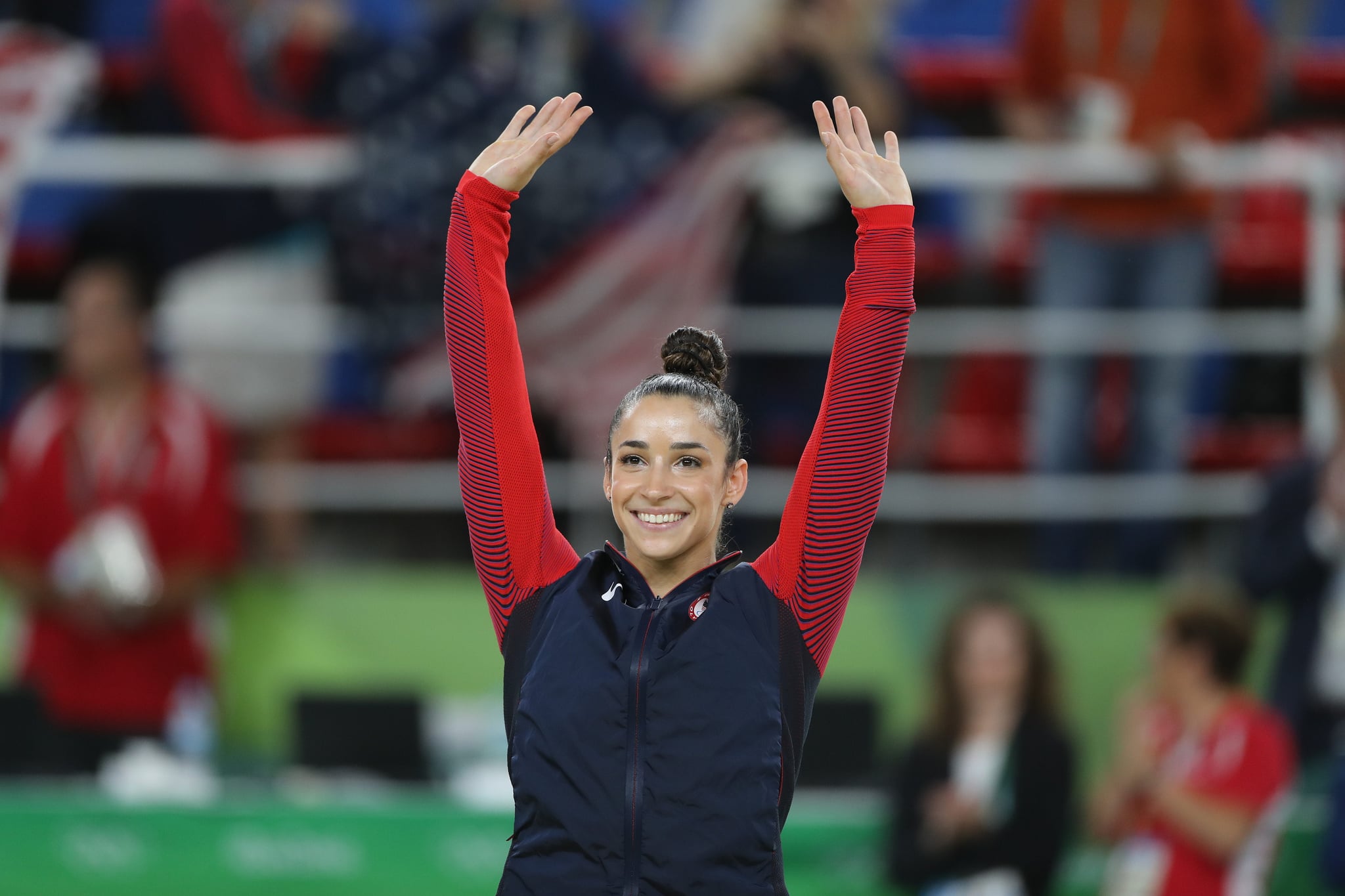 While Aly Raisman hasn't formally announced her retirement from gymnastics, she hasn't competed since the 2016 Olympic Games — and with Tokyo less than a year away, a return seems unlikely.
In fact, in a 2019 interview with AOL, Aly seemed to suggest that she was done competing. "Right now I'm not training. I'm focusing on taking care of myself and also just focusing on the advocacy stuff that I'm passionate about . . . Right now I think that this is the best path for me," she said. Of course, that advocacy is a reference to the sex abuse scandal that rocked USA Gymnastics more than two years ago; Aly is one of the most outspoken survivors of former team doctor Larry Nassar. "I'm finally feeling so much better, so I'm just working on continuing that and really taking care of myself, because if I don't take care of myself then I can't be the best version of myself and help other people," she told AOL.
As a member of 2016 Olympic team, Aly added a team gold and two individual silver medals to her already impressive collection of Olympic hardware. (She had won two gold medals and a bronze in London four years prior.) Of the gymnasts affectionately known as the Final Five, Simone Biles is all but certain to return for her second Olympics, and Laurie Hernandez has also said she'd like to compete in Tokyo. Former Olympic all-around champion Gabby Douglas told POPSUGAR she's enjoying her time off, and Madison Kocian is currently a member of the UCLA gymnastics team; neither has indicated that they'll pursue another trip to the Games.
Whether she competes again or not, the work Aly has done on and off the mat — by speaking out about the trauma she and other gymnasts suffered, and even filing a lawsuit against USA Gymnastics and the US Olympic Committee for turning a blind eye to the abuse — will forever change the landscape of the sport.