Evolution Fresh Golden Milk at Starbucks
Coming Soon to a Whole Foods Near You: Evolution Fresh's New Golden Milk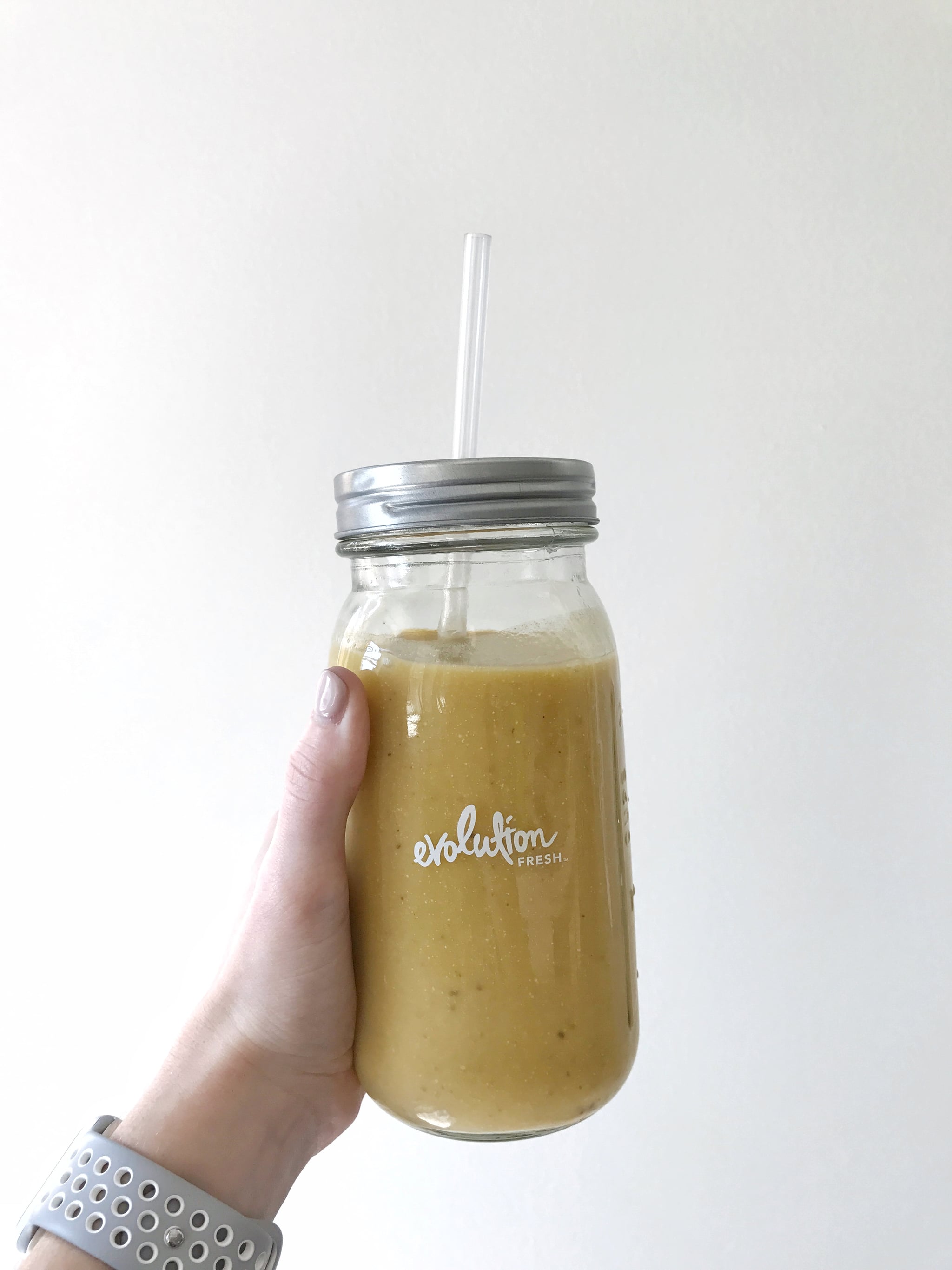 Golden-milk-lovers, try to contain yourselves — a fruity version of your beloved wellness elixir is making its way to local shelves for grab-n-go convenience. Evolution Fresh's Superfood Golden Milk hits Whole Foods and local stores this coming June.
With a coconut milk base, this smoothie-like blend adds vanilla, ginger, and cinnamon for rich flavor (and a little black pepper to make the active curumin bioavailable!). And thanks to the addition of a little orange, mango, and pineapple, this immunity-boosting, mood-enhancing, anti-inflammatory blend gets the added deliciousness of tropical fruit and the debloating powers of pineapple. According to the press release, "this juice provides 50 percent of the daily value of vitamin A per 11-ounce bottle."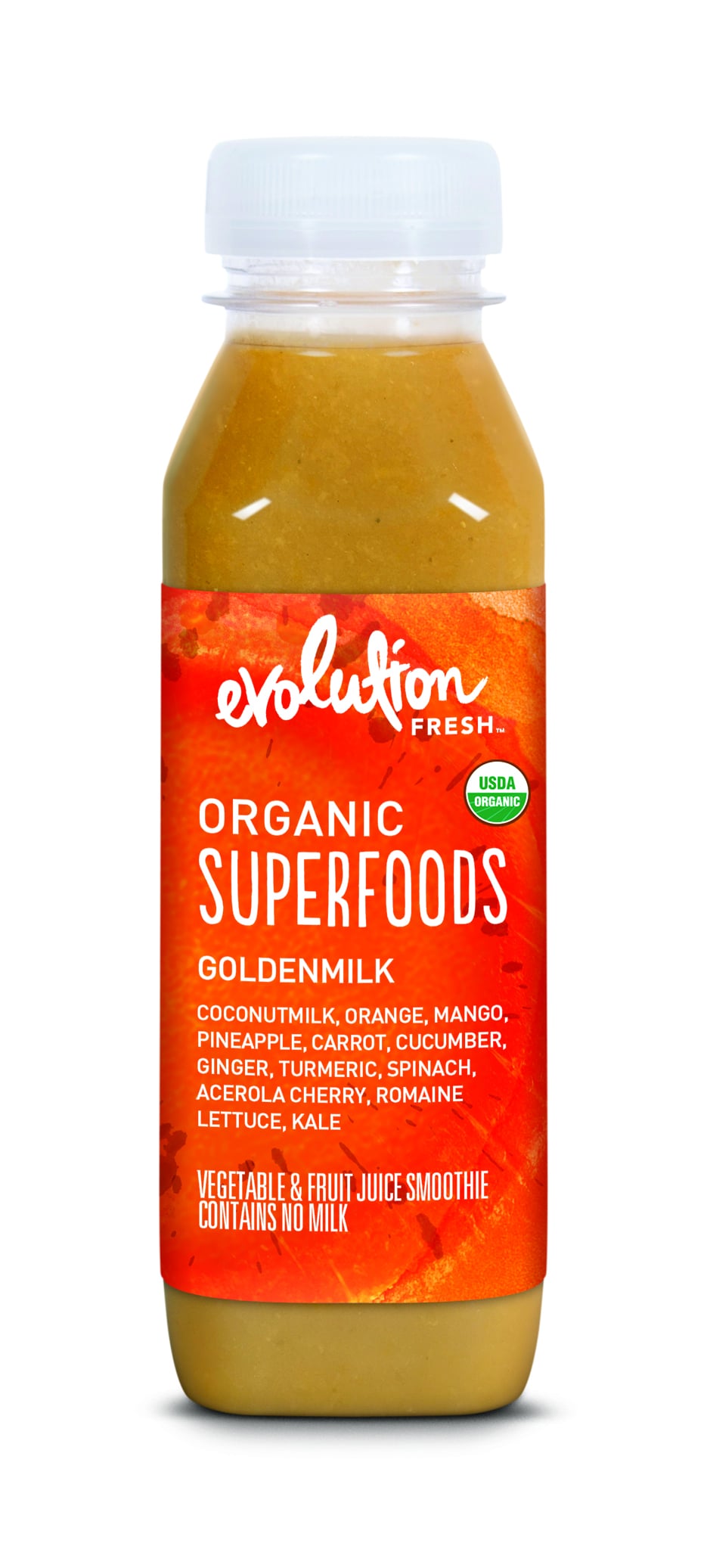 We got the chance to try it in the office, and we love this smoothie-like take on our beloved golden milk. It was fresh, light, not too sweet, and in our opinion, definitely worth picking up on the go.
It's also exciting to note that this "Superfood" blend is totally vegan with zero added sugar — all the sweetness comes from the fruit. While we await this tropical twist on a turmeric tonic, we'll be experimenting with turmeric milk at home.