Fitness Model Strength Training
I'm a Fitness Model, and These Are the 2 Workouts I Do For Lean Muscle Mass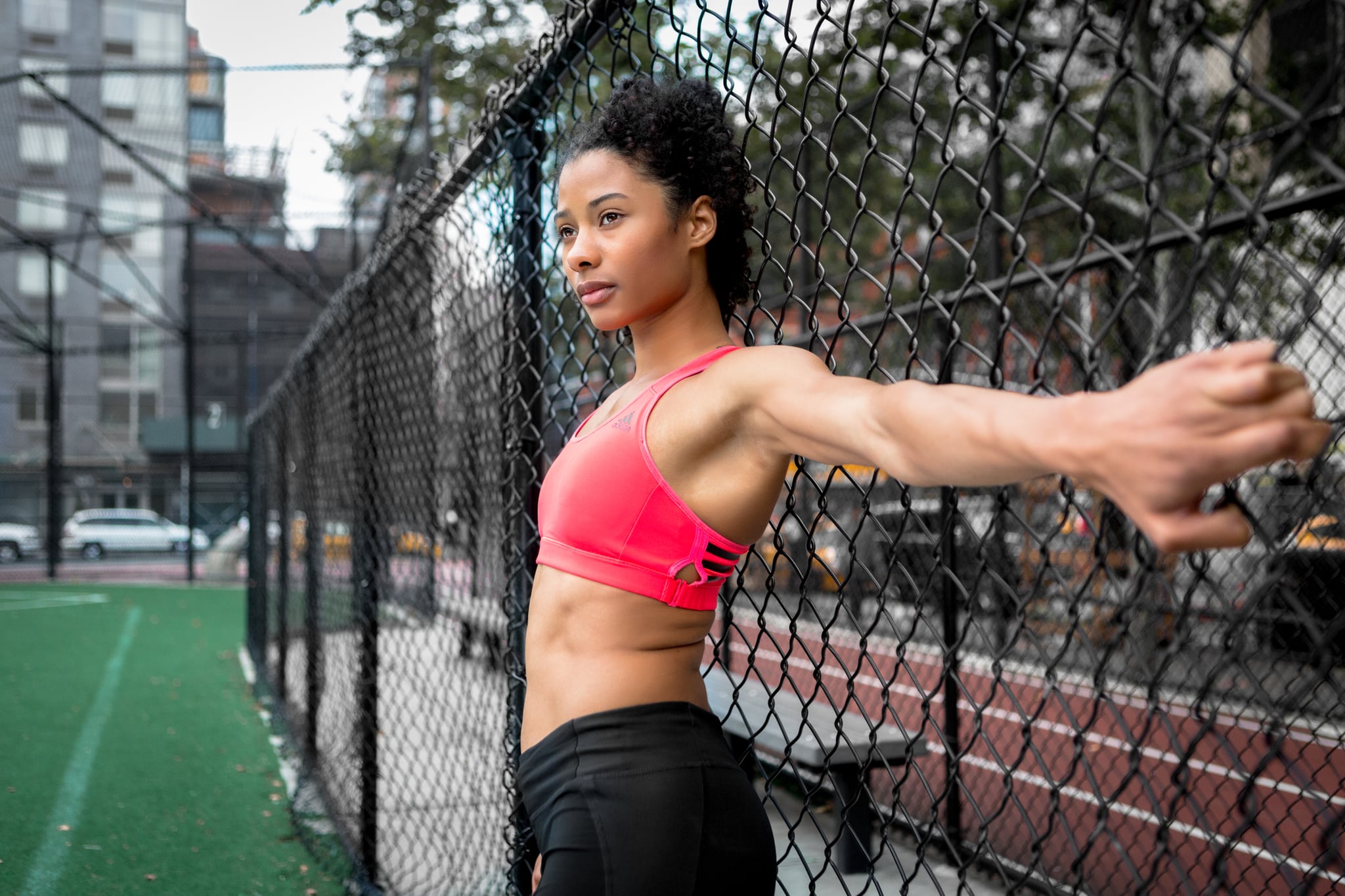 As a personal trainer and fitness model, I get asked a lot of questions about the best ways to lose belly fat, what protein you should be taking, and a bunch of other questions pertaining to health and wellness. Although I may not always be able to give you a straight answer to your questions, if you ever ask me what my favorite style of training is, I'll always respond with sprinting and weightlifting. Currently, I train anywhere from four to six times a week and program my workouts around plyometrics, strength training, and running.
Sprinting
I started running when I was 7 years old and haven't stopped since. I ran all throughout my adolescence, earning a track and field scholarship to The University of Arizona. Sprinting is one of the most efficient ways to build lean muscle while maintaining muscle mass, and although your legs feel like they're doing all the work, it's actually a total-body workout. When you sprint, every muscle group — your arms, core, and lower body — are activated. Another great thing about sprinting is that the programming options are endless! You can do top-end speed training for both shorter and long distances (think 400 meters), or you can do strength endurance and challenge yourself mentally and physically with 300-meter repeats. Sprints can be done anywhere — on a treadmill, at the park, and on the beach — and all you need is your body and some good shoes!
Weightlifting
My love for weightlifting began in high school where my coach taught me all about Olympic lifts. I was a natural with the technique and fell in love with power cleans. Not only does weightlifting make you faster and stronger, but it's also great for your joints and can increase your bone density, aid in weight loss, and accentuate your curves. Weightlifting complements speed training because the strength, power, and explosion you build in the gym translate to speed on the track. If you're looking to start a weightlifting routine or mix your current routine up, I highly recommend adding in unilateral movements like a single-leg deadlift to help with any muscular imbalances and exercises that will help you generate power like hex bar deadlifts and power cleans.
Image Source: Dana Kinlaw
Product Credit: Adidas