Fitness Valentine Date Ideas
Genius Fitness Date Ideas For Valentine's Day
Don't bother with generic Valentine's Day dates this year — make things personal and tailor your date to your valentine. Does your date fall into any of these categories? Here are a few tips to make this year's date extraspecial.
For the Half Marathoner in Training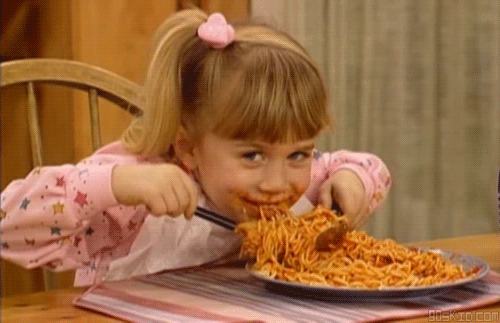 Image Source: ABC
If the race is around the corner, it's time for some carb loading. Try an Italian restaurant that is both romantic and efficient for your valentine's training needs. A calf massage would be an added bonus.


Related: Run together, walk together, or try these other runner-specific date ideas.


For the Outdoors Lover
Image Source: NBC
Spend the day outside by hiking to a great picnic spot. Romantic picnic in the great wide open plus a hike (likely one of their favorite activities) equals all the bonus points for you.
For the Yogi
Image Source: Universal
Your limber, centered date would likely love to try AcroYoga; it combines partner acrobatics and yoga for some trust-building in a fun, new activity with just the right amount of comfort zone.
For The Paleo Valentine
Image Source: Paramount
Show your valentine you care by making them a home-cooked, Paleo-approved meal. No idea where to start? Try some of our favorite Paleo recipes.
For the General Fitness Enthusiast
Image Source: Giphy
Make green juice at home and check out a new studio class together that you haven't tried, like Spin, barre, Pound, or bootcamp.


Related: Gifts For Your Fitness Valentine


For the CrossFitter
Image Source: DreamWorks
Cook them a Paleo meal and let them talk about CrossFit all night without rolling your eyes. Juuuust kidding.