Healthy and Fun Bachelorette Party Ideas
9 Bachelorette Party Ideas That Fit Fanatics Will Love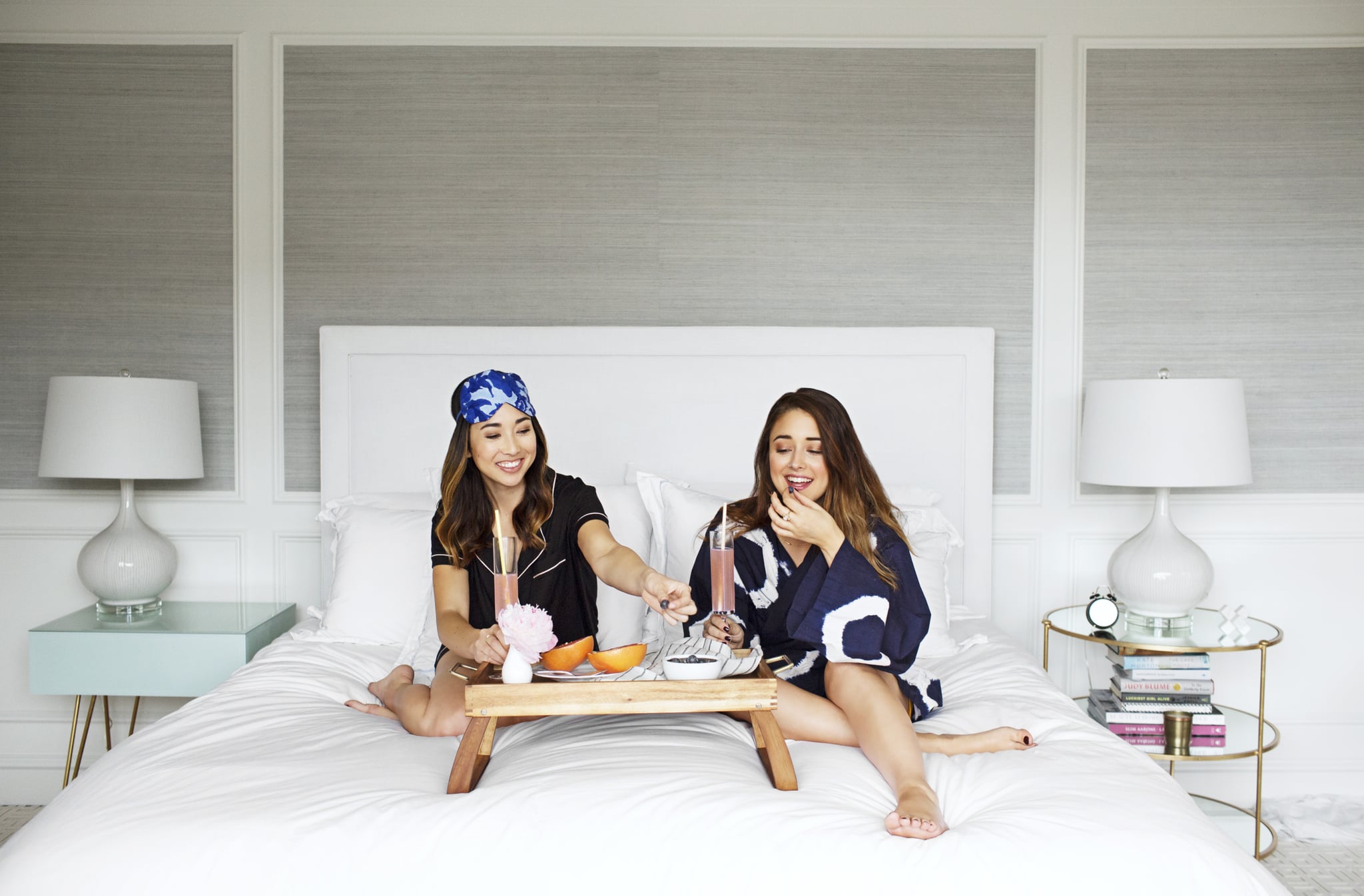 If you yell "SHOTS!" and the bride-to-be in your life thinks wheatgrass, it's probably time to rethink that Las Vegas bachelorette party you're planning. Sure, wheatgrass isn't for everyone, but a healthy bachelorette party can still be fun, indulgent, and even a little wild.
Grab your mats and book a private yoga class. Add an Ayurvedic spa treatment to the day for a complete yogic theme.
Go on a vacation that offers a mix of fun and health. Head to Tulum for a beachside yoga retreat, hit up Palm Springs for bike rides and poolside adventures, or get lost in a National Park for a weekend of camping and hiking. You can also immerse yourself in a total mind and body wellness retreat.
Invite your friends to an outdoor bootcamp workout. Once the workout is over, nurse sore muscles with a healthy brunch complete with antioxidant-rich wine.
Let your hair down with a sultry dance-fitness class. If the idea of spinning around a pole has you nervous, don't worry — classes like DivaDance offer easy-to-learn moves for people of all levels of dance expertise to ensure you feel sexy without being self-conscious.
Take a healthy cooking or cocktail-making class together. Learn to chop, dice, and muddle your way to tasty, nutritious meals and drinks.
Plan a running weekend and start the party off with a 5K, 10K, or run of your choice. To recover, pamper yourselves for the rest of the weekend with pedicures, massages, and spa treatments.
Be adventurous and learn something new together. Whether it's a group surfing lesson, learning to stand-up paddleboard, or going on your first whitewater river adventure, bond over a new and shared fitness activity.
Have a relaxing girls' night in; cook a healthy dinner together, unwind with your favorite movies, and above all, find lots of reasons to laugh!
De-stress with the ultimate spa day: get massages, detox in the spa or sauna, and don't forget the plunge pool — an ice bath does wonders for the body.
Image Source: POPSUGAR Photography