How to Do the T-Cross Sit-Up
The Sit-Up Variation You Need For Flat Abs
Take your sit-ups to another level with this powerful variation that feels more like a full-body move than a simple ab exercise. Adding the twist works the obliques and lifting a leg fires up muscle fibers in your lower abs. This exercise will likely leave your abs pleasantly sore the next day.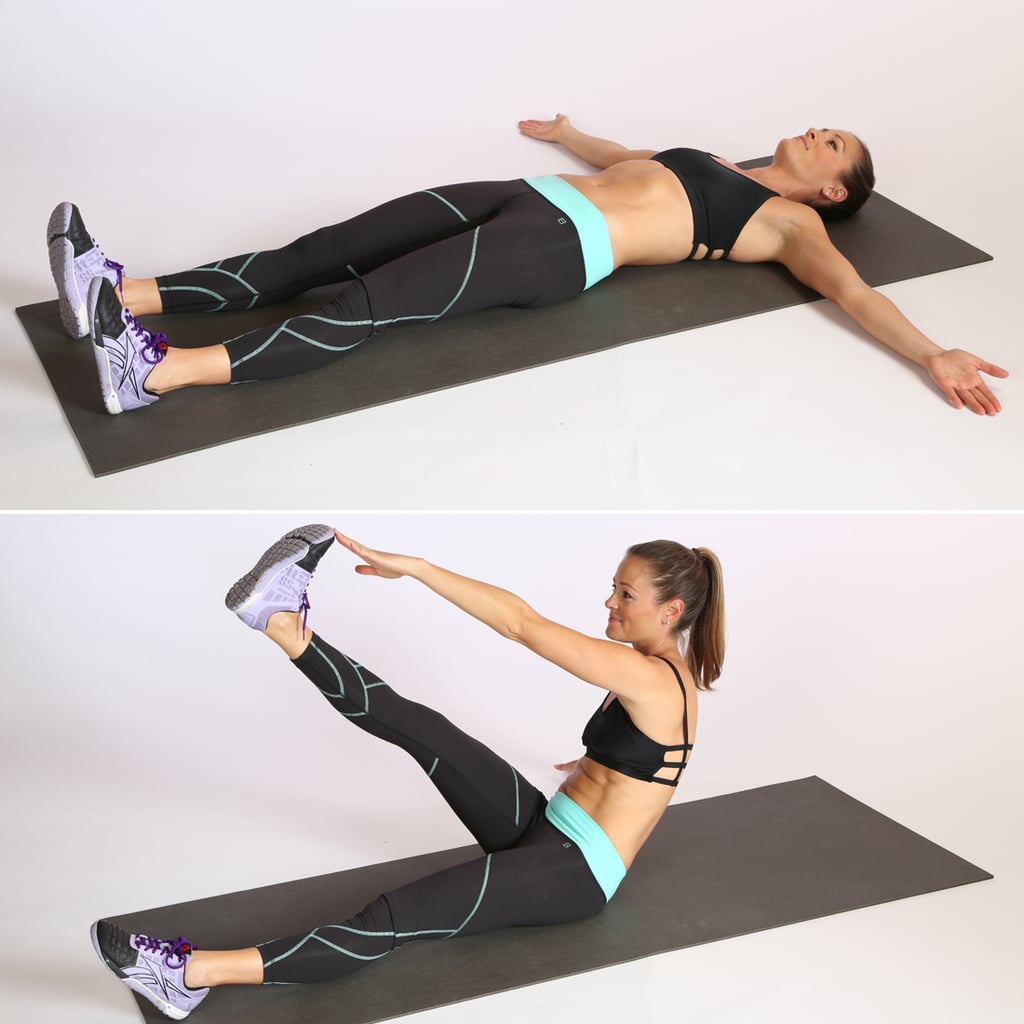 Begin lying on the floor with your legs straight and arms out wide to the sides, making a T with your body.
In a slow and controlled motion, sit up, lifting your right leg and twisting to the right to bring your left hand to your right toes. Hold this position for a moment, pulling your abs toward your spine.
Slowly roll down to return to the starting position to complete one rep. Repeat on the other side.
Do two to three sets of 12 reps.
Image Source: POPSUGAR Photography