How to Lose Fat
If You Want to Lose Fat, You Gotta Lift Weights — Here's Why
When it comes to losing weight, diet is key. It's easier to eat fewer calories than it is to burn them later. But what about the exercise part of the equation? When working out to maximize fat loss, science shows us you want a balanced routine of cardio and strength training. Lean muscle takes more energy to maintain than fat, which helps to maintain your metabolism and burn more calories. Aside from gaining strength, muscle also help protect your joints from injury and even helps regulate blood sugar levels.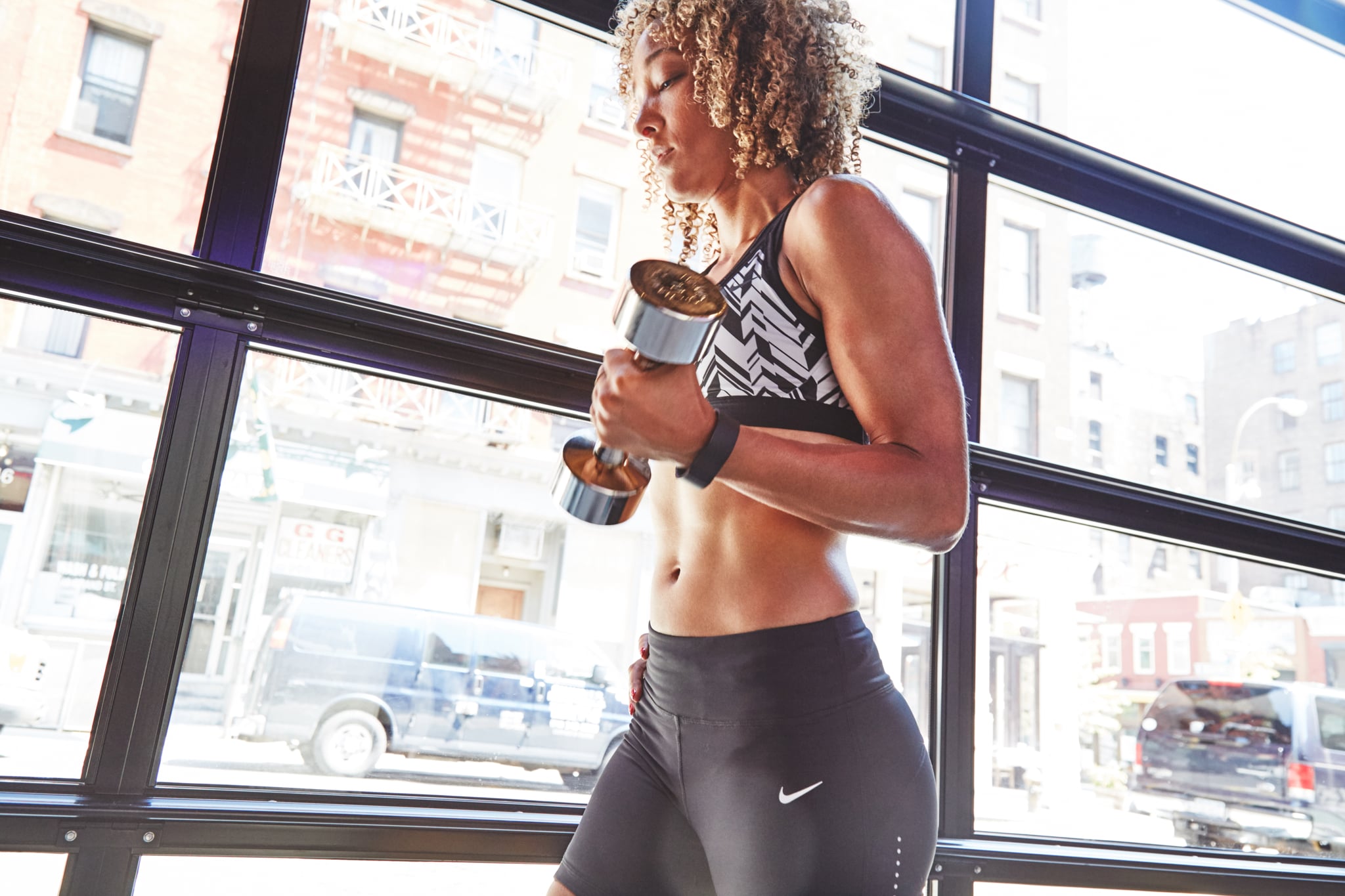 Findings from a Duke University study also support that a combo of cardio and strength training works best for losing fat. The study followed 119 people through three different exercise regimens: cardio only, strength training only, or a mix of the two. Overall, cardio was the winner for the most calories burned and total weight loss, and the participants who only strength trained had the most weight added to their frames due to increasing lean muscle mass. But the study found that a cardio- or strength-only routine wasn't the best option for losing fat and gaining lean muscle. The winner here? Those that did both cardio and strength training. This group had the most improved body composition by losing the most fat while also gaining lean muscle. The downside was that this group spent the most time at the gym.
To make your workouts as efficient as possible, you should do both cardio and strength training during one sweat sesh, but the order matters! Always do your strength training first — when you do, you burn more calories during your cardio because your heart will beat faster, increasing by 12 beats a minute, which leads to more calories burned.
Ready to work out? Start with this beginner strength-training workout that takes about 20 minutes, then get your cardio on with this 20-minute treadmill workout.