How Many Calories Are in Sweet Potato?
The Number of Calories in a Sweet Potato May Surprise You
Packed with vitamin A and a great source of energy-sustaining complex carbs, sweet potatoes are having their moment in the healthy-eating spotlight. If you haven't been eating them because you're worried about them making you gain weight, this should ease your mind.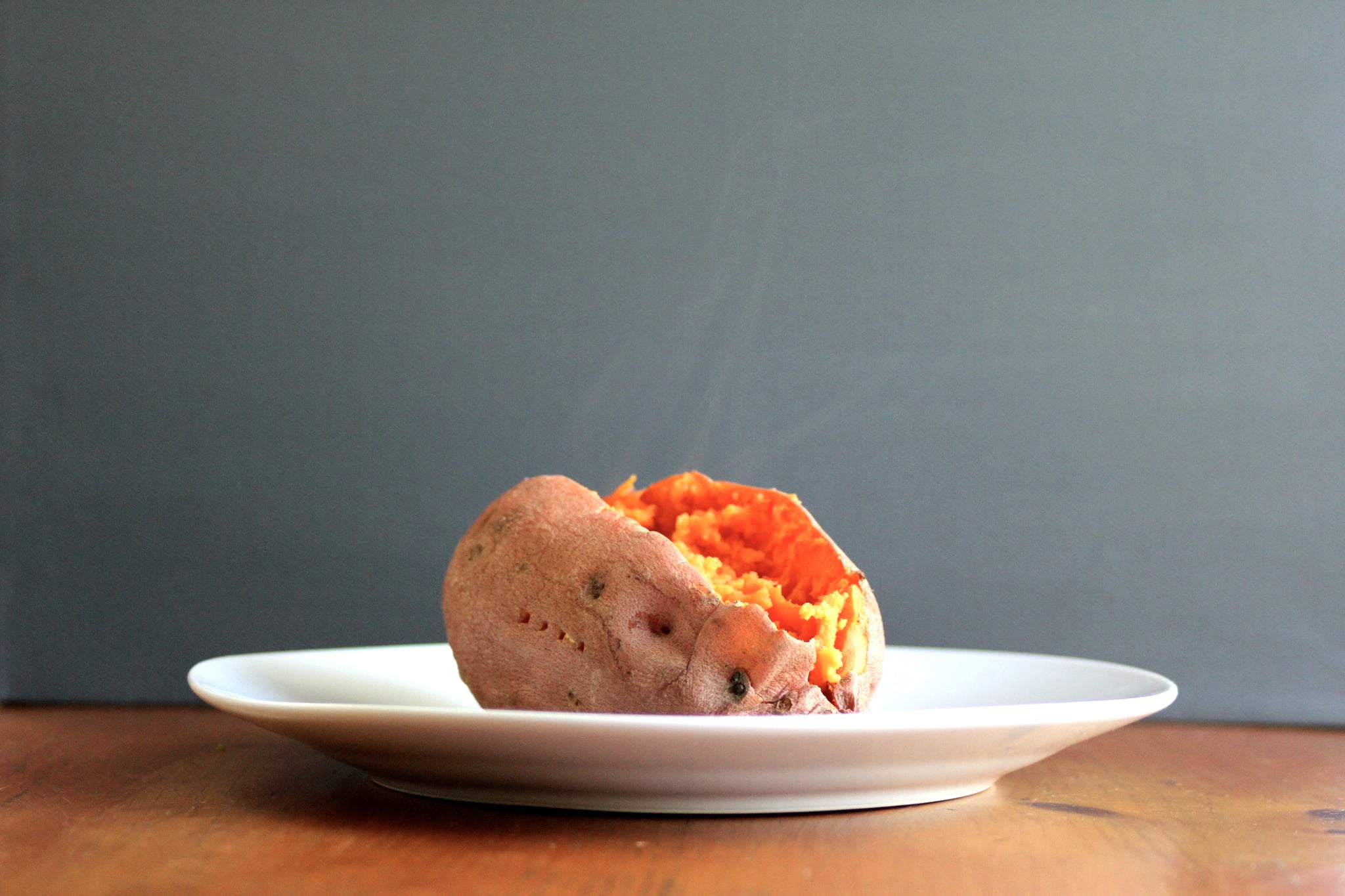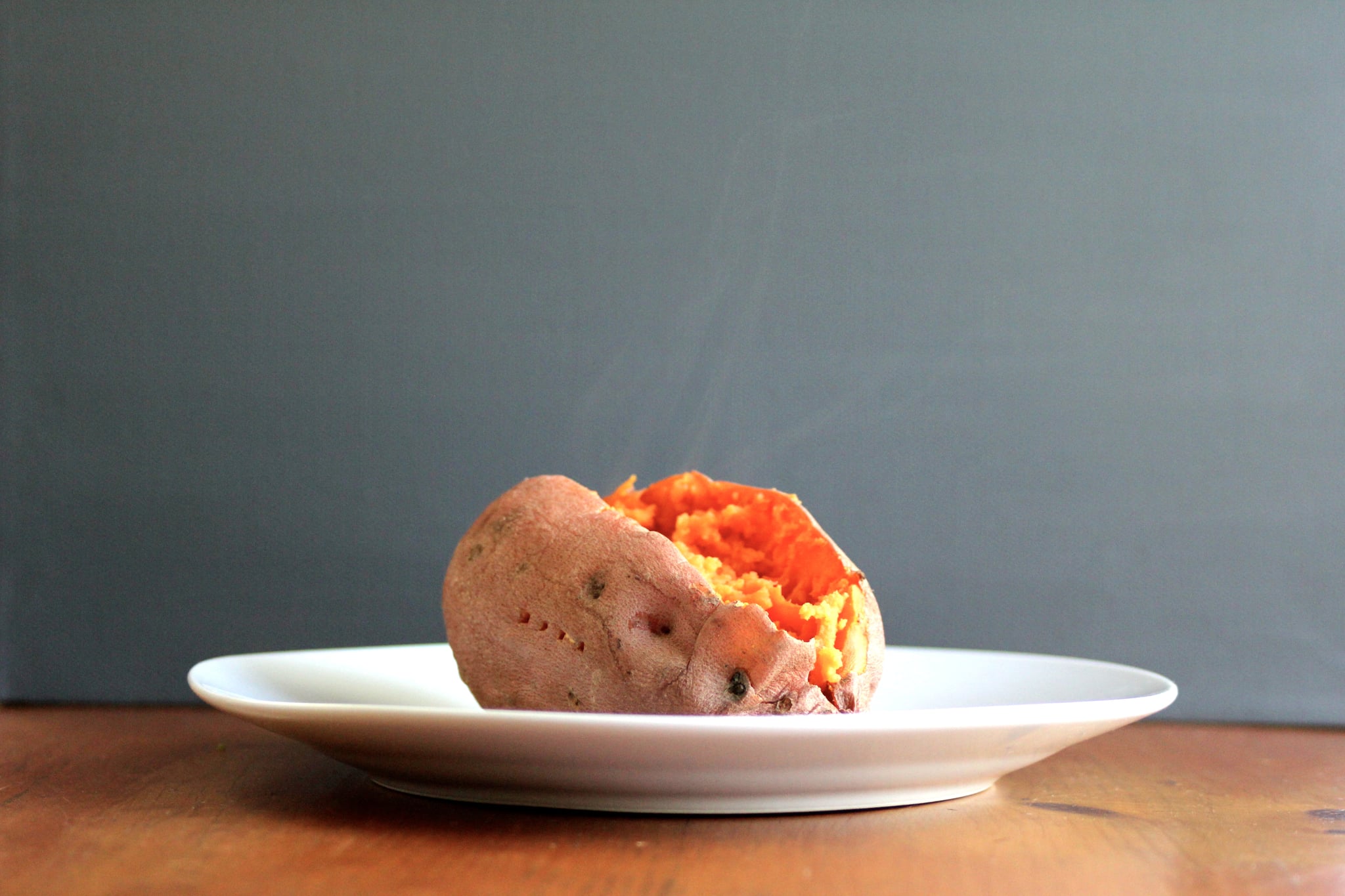 Eating sweet potatoes can actually help you lose weight because they're relatively low in calories. One medium baked sweet potato (about 3/4 cup) is just 100 calories. If you compare that to a slice of equal-calorie whole wheat bread, this orange tuber offers the same amount of carbs and almost twice the amount of filling fiber at 3.7 grams.
Aside from offering hunger-satiating fiber and energizing complex carbs, sweet potatoes have a relatively low glycemic index rating (50), which can prevent spikes in your blood sugar levels. They also contain a compound that increases levels of adiponectin in the body, the blood-sugar regulating hormone. When your blood sugar levels are regulated, it prevents sugar cravings that can make you eat half a pan of brownies.
Sweet potatoes, as the name suggests, are naturally sweet, and eating one can help satisfy your sweet tooth, so they're a great alternative to a sugary muffin or bowl of brown sugar oatmeal. Pair your sweet potato with a source of protein and healthy fat and you'll keep hunger at bay all morning long. Try a sweet potato smoothie, this avocado, tofu, sweet potato, and cashew bowl, warm sweet potato toast, or sweet potato tofu scramble.
If you want to nosh on sweet potato for dinner, aside from baked or roasted, try a chili-stuffed sweet potato or an easy-to-whip-up homemade sweet potato veggie burger. And for dessert? A slice of sweet potato banana protein bread!
With so many ways to enjoy this orange root veggie, don't just wait until Thanksgiving or order sweet potato fries when you're out to dinner. Bake a bunch on Sunday afternoon so you can enjoy them all week long.
Image Source: POPSUGAR Photography / Grace Hitchcock