How to Pamper Yourself on a Rest Day
Rest-Day Challenge: Pamper Yourself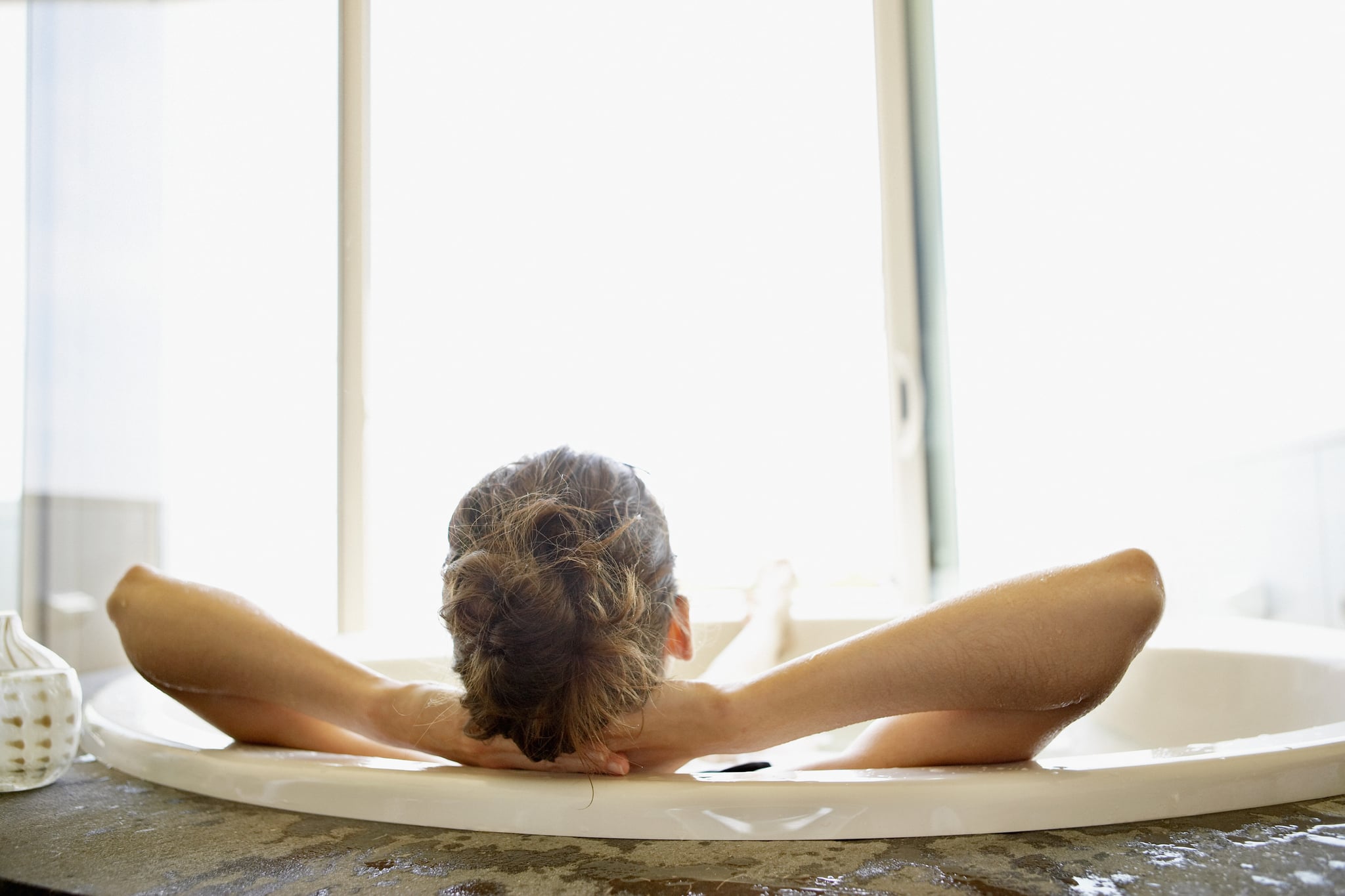 Now that you are almost halfway into your monthlong Get Fit 2014 workout routine, it's time to take a moment to pamper yourself. While an active rest day can be exactly what your body needs to rest and recover, sometimes, there's nothing like just relaxing for a workout-weary body. So today, we want you to indulge in a little pampering to do your body good. Can't spring for a pricey spa massage? Try these tips instead.
DIY

massage: If you've got a tennis ball lying around your house, you've got a useful tool to help you soothe tired muscles. Try rolling a ball under your feet to loosen tight fascia, or use a wall to roll the ball up and down your back. Get more self-massage techniques with a tennis ball here.
Relax and de-stress: Bring the spa to you with a few ideas to help you relax. Burn an aromatherapy candle, fill your bath with hot water and Epsom salts, and turn on some music. You'll escape the cold, relieve soreness, and release tension all in one go.
Treat yourself: Today's the day to get together with friends over a healthy meal, update your workout wardrobe with those new leggings you've been eyeing, or just enjoy couch time with your family. Pampering yourself is about allowing yourself some "me" time, so take this day to do what makes you happiest!
Be sure to enter our Get Fit 2014 Giveaway for a chance to win $1,000 worth of Champion Athleticwear and a three-night stay for you and a friend at the tranquil and inspirational Red Mountain Resort in Utah! Follow our 31 Days of Fitness workout program to rock your new year with daily workouts.