How to Push Through a Marathon
How an Athlete's Running Mantra Makes For Good Life Advice
Being a runner is often a solitary endeavor, but the tragic bombings of last year's Boston Marathon have brought the running community together in a way that can often leave people choked up. "The world is watching" and "We run together" have become common taglines this year, and you can't turn a corner anywhere in Boston this week without seeing the significance that this race holds for the city — the town is painted in blue and yellow.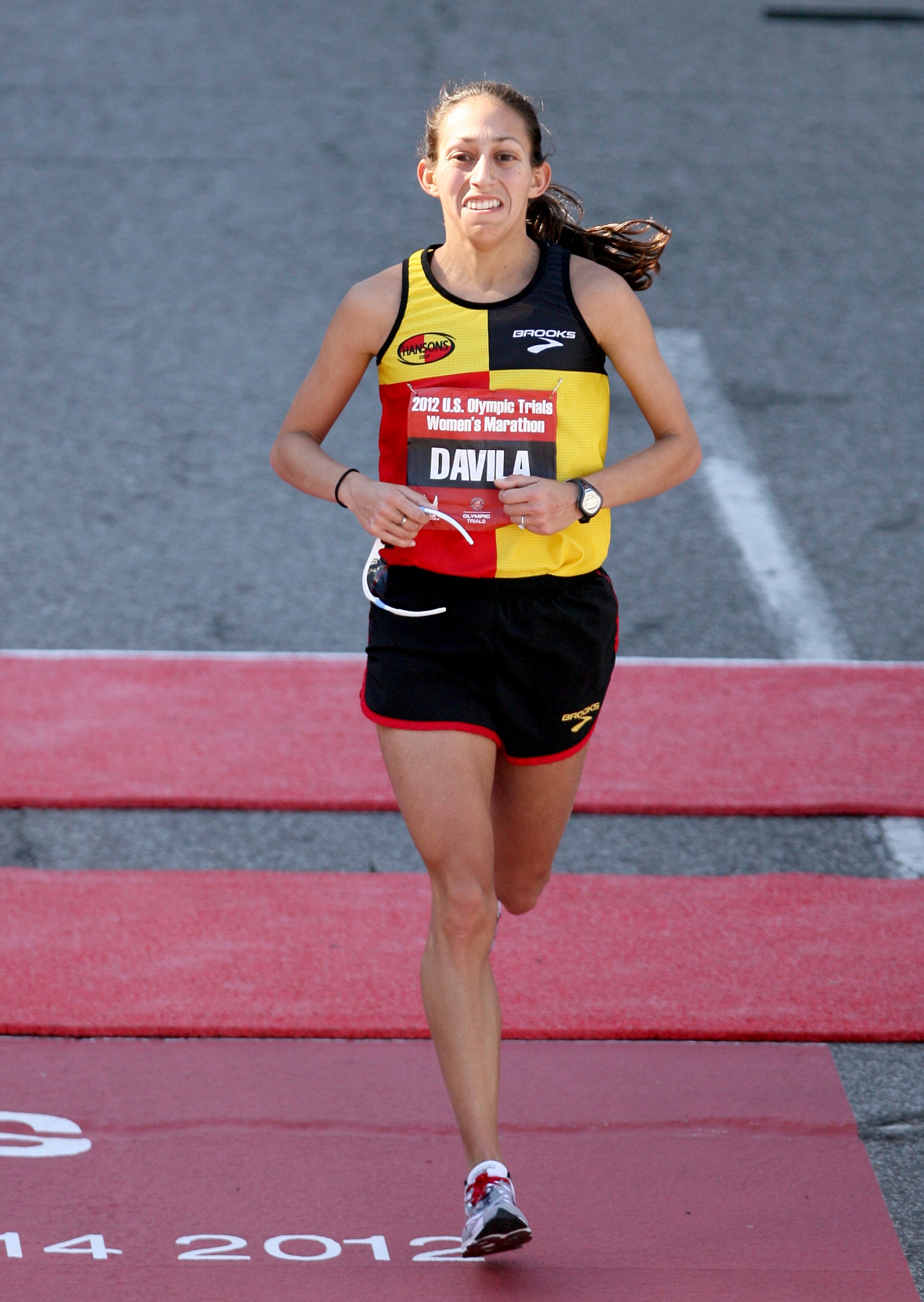 For the elite American runners participating in tomorrow's race, the pressure is on. More than ever, it seems, the crowd wants — needs — a hometown hero to wear that laurel wreath. At a recent press conference, elite runner Desiree Linden (née Davila) explained that she understands the hope of the crowd wholeheartedly. Desi herself almost touched first-place success in 2011. Coming in second place that year, she is the fastest American woman to ever run Boston. She's back and fitter than ever, she says.
Like all of us watching last year, Desi was filled with a mixture of emotions as the bombings unfolded, but that has not deterred her deep love for the course and the historical significance of the race itself. And whether or not the bombings occurred, she would still come back to Boston — it is that special to her. But the tragedy of last year has altered the landscape of this race, a fact that no one can deny. And with the women's field so deep in talent, and hope among the crowd for an American win, Desi has learned that the best way to manage such high expectations is to simply find motivation from within. When things are tough, Desi turns inward to find the strength to dig deeper and push harder — sound advice for any runner, whether it's 26.2 miles or two.
One of Desi's tried-and-true methods for finding motivation from within? Mantras. For Desi, it's something as simple as telling herself over and over again to "relax and be calm." Whenever she's feeling off, she'll go back to this idea of being calm and relaxed; eventually these feelings will translate into her run. The next time you find yourself unmotivated on a run or during a workout, take a cue from Desi by focusing on one of these motivational fitness quotes to help you get past any roadblocks.