K-Pop Workout Playlist
Our New Favorite Workout Playlist Is All K-Pop, and It's Amazing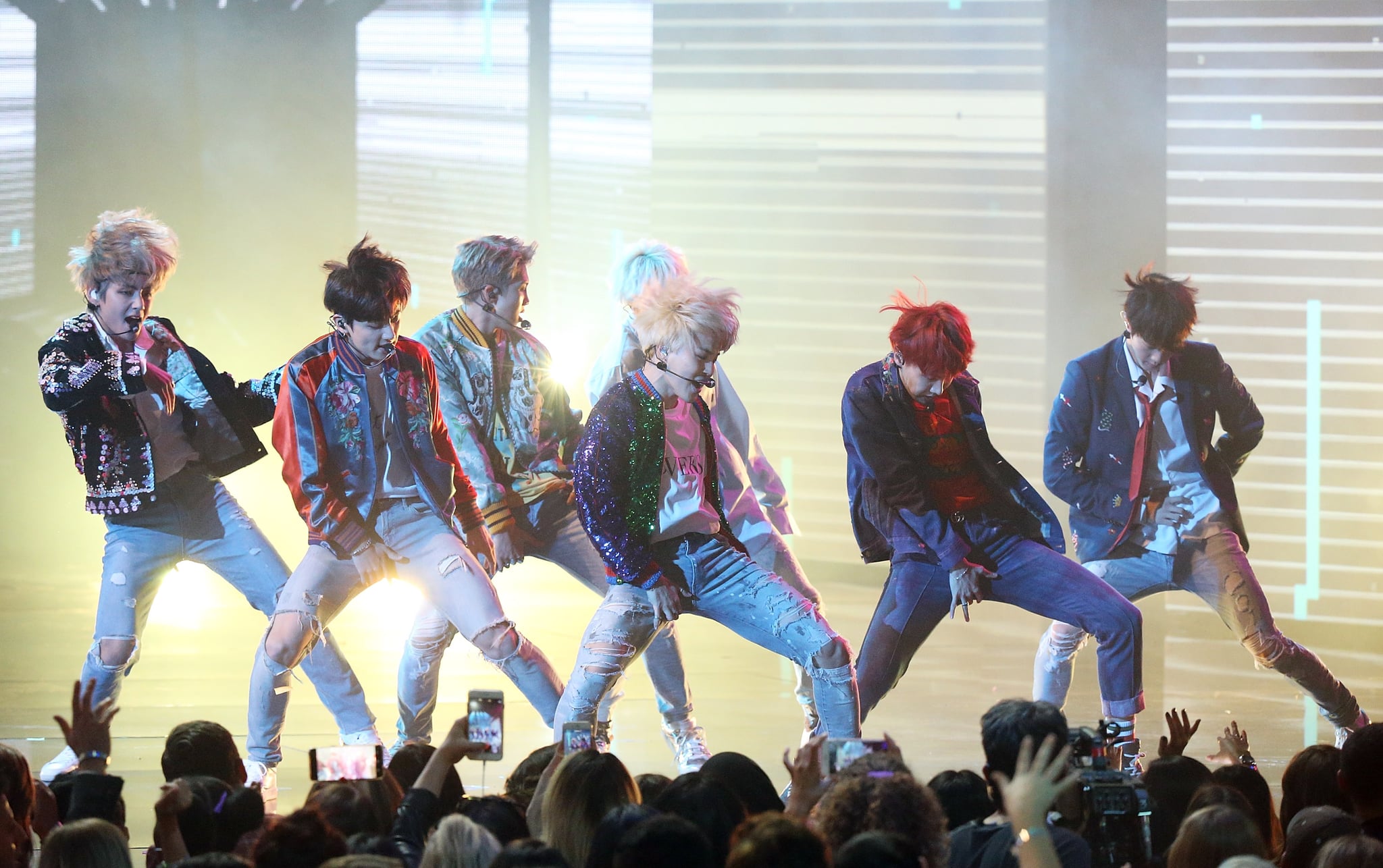 There's a music genre that is taking over, and we can't get enough! K-pop (short for Korean pop) is the feel-good music that we didn't realize we needed. You may have seen BTS become the first K-pop group to perform at the 2017 American Music Awards, but they're just the tip of the iceberg! Turn this playlist on the next time you need some fresh motivation at the gym and you'll be going all day!
"Not Today" — BTS
"Never Ever" — Got7
"Energetic" — Wanna One
"All Night" — Girls' Generation
"Cherry Bomb" — NCT 127
"Chase Me" — Dreamcatcher
"Red Light" — F(x)
"Call Me Baby" — EXO
"As If It's Your Last" — BlackPink
"Dumb Dumb" — Red Velvet
"Touch My Body" — Sistar
"Bubble Pop!" — Hyuna
"LA Song" — Rain
"Planet Coaster" — House Rulez
"Beautiful" — Monsta X
"Hot Summer" — F(x)
"DNA" — BTS
"Clap" — Seventeen
"Think Hole" — B.A.P
"X You" — Uza & Shane
"DDD" — EXID
"New Face" — PSY
"Russian Roulette" — Red Velvet
"Very Very Very" — l.O.l
"Shall We Dance" — Block B
"Island" — Winner
"Just Dance" — MixNine
"Runaway" — Pentagon
"TV Star" — Giriboy & Seungmin
"Fire" — BTS
"I (Knew It)" — Sonamoo
"Atmosphere" — Juncoco & Advanced feat. Ailee
"Electric Shock" — F(x)
"Hero" — Monsta X
"The Uni+ My Turn" — The Uni+
"Confession" — Astro
"Without You" — NCT U
"Black Suit" — Super Junior
"Boombayah" — BlackPink
"Peek-a-Boo" — Red Velvet
"Power" — EXO
Looking for a playlist for a certain kind of workout? We've got you covered here!
Remember: you will need to download the free Spotify software or app to listen to our playlists.