Lindsey Vonn Motivational Quotes
Let Olympian Lindsey Vonn's Post-Injury Goals Motivate You at the Gym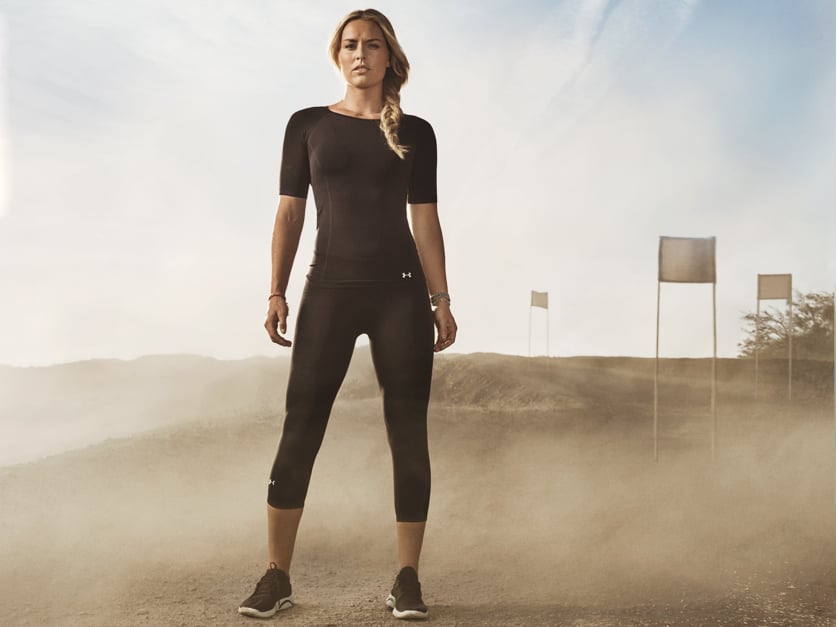 Source: Under Armour
If there's one thing we know about skier and Under Armour athlete Lindsey Vonn, it's that she refuses to quit. The gold medal Olympian is currently training for a comeback after partially retearing her reconstructed ACL during a training run earlier this year, which forced her to drop out of the Sochi 2014 Winter Olympics. Now, Lindsey is working hard, spending four to six hours a day in the gym to meet her goal of "being the best skier of all time," she recently told us — after all, she's only four World Cup titles away from holding the world record in wins. Let Lindsey's hard work and dedication inspire you below.
On overcoming obstacles: "Even if you have setbacks and you have bad days, you have to believe in yourself that things are going to turn around. For example, with my knee injury, there are times when I can't do anything. After surgery there was a long period of time when I was just immobile. You just have to remember that that's the process, and you just have to be patient and not give up hope and believe in yourself. Things will turn the corner."
Her favorite way to work out: "I honestly love squatting. I feel really strong and powerful when I do it. It's one of my favorite exercises in the gym."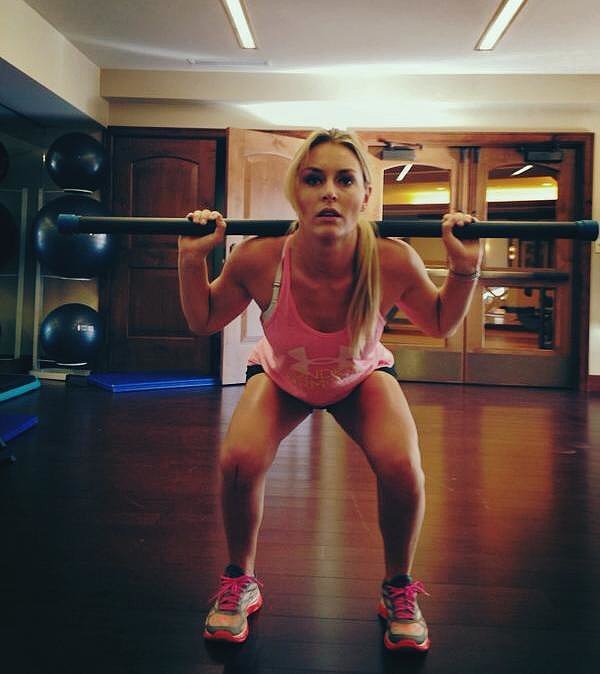 Source: Facebook user Lindsey Vonn
When she's off the clock, she's . . . "When I'm not training I'm probably in the water. I love being in the water. Stand-up paddleboarding, snorkeling, scuba diving. I've also been playing a little bit of golf."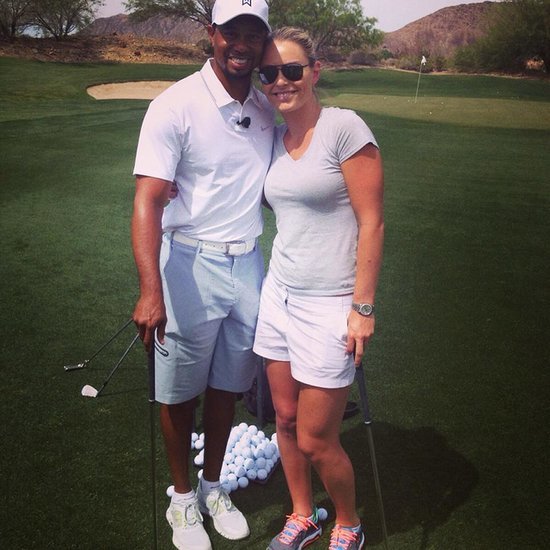 Source: Facebook user Lindsey Vonn
That attitude: "I've had a lot of drawbacks and setbacks in my career, but no matter what anyone says about me, I'm determined to be the best skier in the world, and no one is going to stop me."