Locker Room Hacks to Save Time at Lunch
Time-Saving Lunchtime Locker Room Hacks
Busy holiday times call for quick workouts — skipping them could pack on the pounds, and you know you need the stress relief — and if lunchtime is the only time you can get to the gym, then do it! But we can help shorten your locker room time with a few time-saving hacks so you have more time for a thorough workout and can be back at your desk in an hour.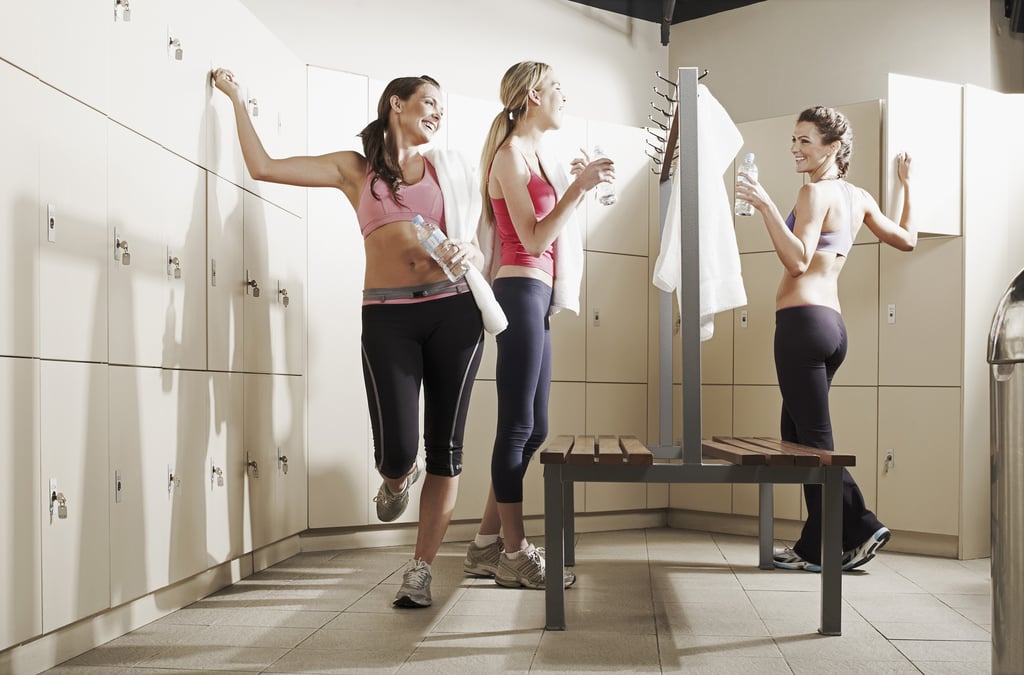 What to Wear to Work
It all starts with what you wear to work. Keep your office outfit simple: a one-piece dress is quickly off and easily hung on a locker hook. Skip the tights if weather permits, but do wear boots that slip on and off easily, so you can wear your athletic socks to work, eliminating one more element from your wardrobe change. Start taking off your jewelry as you walk out the office door and do fish for your ID card as you commute, so it's on hand when you walk through the gym door.
Hair Considerations
If you have long hair, opt for a cute braided updo that works for both the office and the gym. A well-placed braid will save time before your workout — no fussing required to put your hair up. After your workout, you can skip the long washing and drying routine that keeps you stuck in the locker room. Here are some of our favorite 'dos for different types of sweat sessions. Top your look off with a wicking headband to keep your hair out of your face and your sweat out of your hair.
What to Wear to Work Out
For low-impact workouts, wear a tank with a built-in bra to decrease the number of tight garments you need to put on. Slip on pants, leggings, or cycling shorts, and tie your shoes with the double looping method so they stay put yet are easily untied (here's a video demo of the ultimate shoe-tying technique — a great time-saver).
Getting Clean Quickly
Let's face it, getting in line for a shower during the lunchtime rush is almost as competitive as finding a Spin bike, so take your flip-flops with you to class if you can. But don't waste time and possibly lose your spot for the shower by changing out of your workout clothes to don a towel; once in the locker room, grab a towel and head directly into the shower line. Just strip down right before it's your turn to clean up, and use your time in line to stretch, which is much easier in fitness gear than a towel.
Getting Back to the Office
Once your body is clean, dry shampoo can remedy many hair situations. And for your face, choose multitasking products like tinted moisturizer as your foundation. It feeds your skin while balancing your skin tone. You don't have time to mess with multiple makeup brushes! Use a tint that works for your cheeks and your lips that can be applied with your fingers. Powder down the center of your face to reduce shine. Put on fresh socks, and pull on your dress and boots. And you're ready to take on the rest of your day.