Mia Hamm's 2019 Women's World Cup Winner Prediction
This Is Why the US Women's Soccer Match vs. France Is So Important, According to Mia Hamm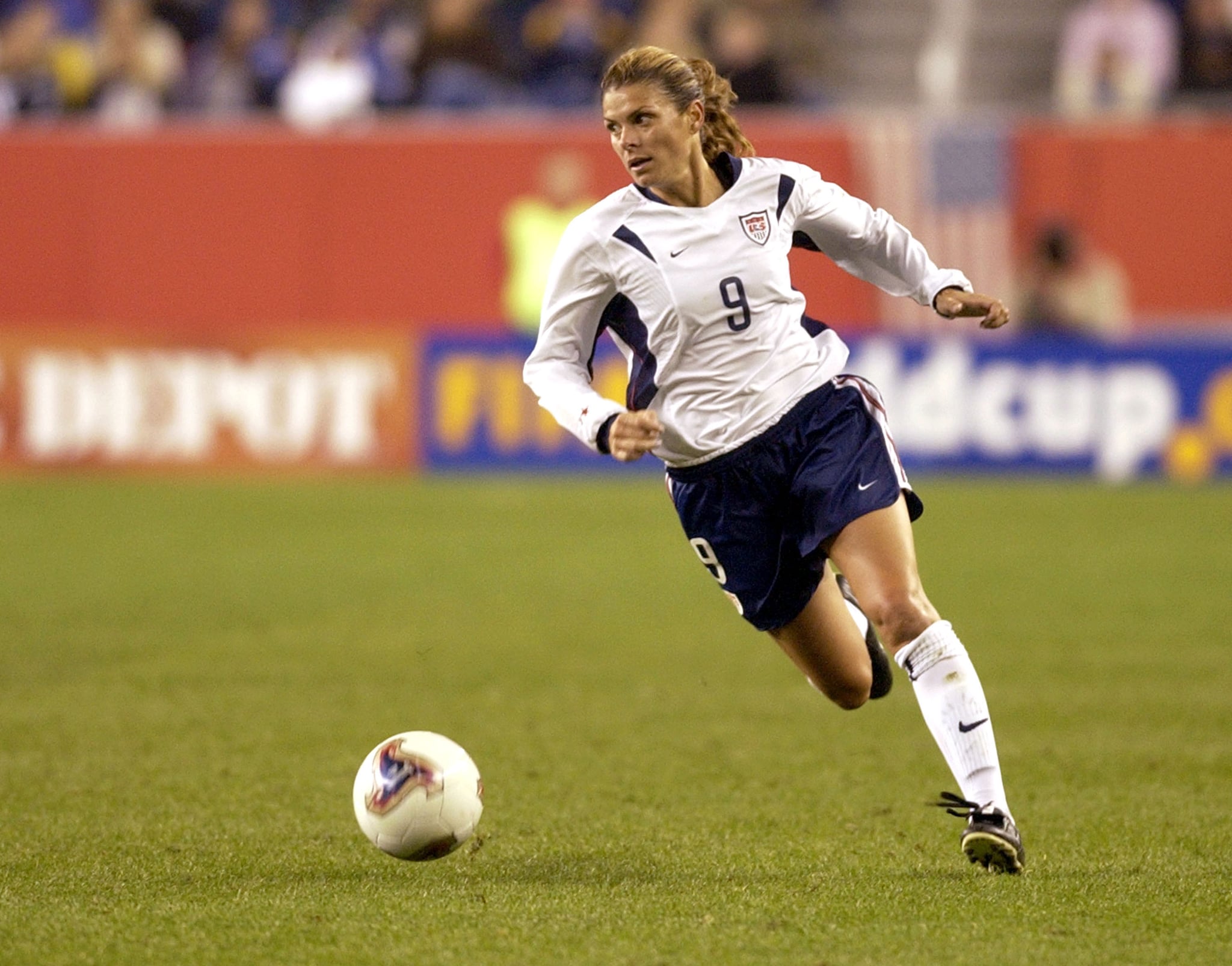 Mia Hamm is a two-time Olympic gold medalist and a two-time FIFA Women's World Cup champion. In our opinion, she's definitely a f*cking awesome female. Mia and the rest of the legendary women on the '99ers put women's soccer on the map in the US and helped lay the foundation for the future success of the US women's national team.
It's been 20 years since the '99ers' impactful World Cup title, and now, the current USWNT have their eyes on the organization's fourth World Cup title. Their advancement throughout the tournament has been seemingly effortless, winning games with ease and breaking records like scoring the most goals ever in a Women's World Cup — 13, to be exact!
So far, the USWNT has eliminated Thailand, Chile, Sweden, and Spain, and the next team on their list is France. We shouldn't expect this to be an easy blowout game, being that France is ranked No. 4 in the world and is one of the more technical teams the US will face.
In an interview with Mia in partnership with Jane Walker by Johnnie Walker and Ladies Get Paid, Mia said, "During this World Cup, I'm most excited to see the potential matchup between the USA and France." Her wish came true, as the US will be taking on France in the quarterfinals this Friday, June 28, at 3 p.m. ET. "They're two of the top teams in the tournament, in the world, and I believe whoever wins that game will probably win the World Cup."
We know this match will by no means be easy for the US or France, but we're looking forward to a quality game of women's soccer.