What Is the Highest Scoring Women's World Cup Game?
NBD, but the US Women's Soccer Team Just Scored the Most Goals in World Cup History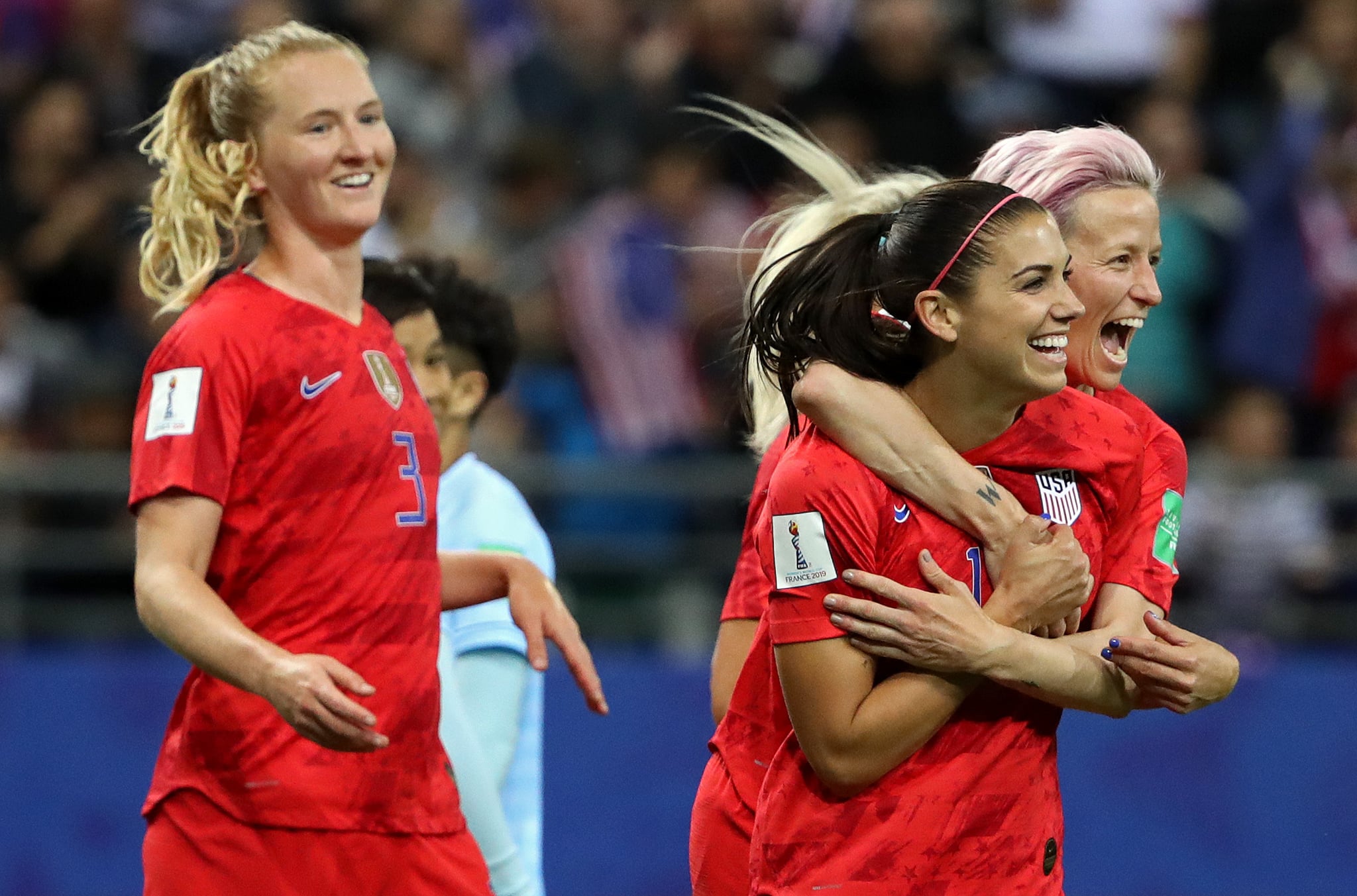 The US Women's National Soccer Team just beat Thailand 13-0 in their first game of the 2019 World Cup, and yes, in case you're wondering, that is a record. It's actually two records: the highest-scoring USWNT game, and the highest-scoring game in the Women's World Cup, period. That's what you call starting out with a bang.
It only took 11 minutes for superstar Alex Morgan to net her first goal — her first of five, which, yep, tied another record for most goals scored by a player in the Women's World Cup. (The player she tied? The legendary Michelle Akers.) And that was just the start. Along with Morgan's first two goals, Rose Lavelle and Samantha Mewis both scored twice and Lindsey Horan once before the end of the first half, giving the US an extremely comfortable 7-0 lead.
In the second half, Morgan tacked on three more goals (aka a hat trick, which is hard enough to do in a whole game, let alone one half), plus one apiece by 21-year-old Mallory Pugh and cocaptains Megan Rapinoe and Carli Lloyd. The 13-goal victory beat the previous Women's World Cup goal-scoring record, set in an 11-0 German victory over Argentina in 2007. And it smashed the USWNT's previous record, which was set 28 years ago when the US beat Chinese Taipei 7-0 in the inaugural 1991 FIFA Women's World Cup.
The US, ranked number one in the world, were favored to win over the 34th-ranked Thailand, but the score differential sent a strong message to the 23 other teams looking to overcome the defending champs: the US isn't going to make it easy. And beyond the broken records, the score is significant for another reason: if multiple teams tie in the group stage, the team with the highest goal differential moves on. With two more games before the knockout round, including a tough matchup against Sweden, this resounding opening victory gives the US confidence and a sense of security moving forward. Head here for all the details of their upcoming games, because we personally can't wait to watch.
Image Source: Getty / Robert Cianflone / Staff