Nike Metcon 3 Review
I Never Thought That My Perfect CrossFit Shoe Would Be These Nikes
I used to wear running sneakers to CrossFit. I mean, we did run, so it seemed fine — that is, until my coach said it was one of the biggest mistakes I could make when it came to lifting. The extra cushioning makes it harder to balance and also puts your feet on an angled surface, causing you to lean forward.
Made sense, so I got a pair of Reebok Nano 6s to try. I liked them. They fit my foot well, and the sole was great for lifting heavy, but they felt a little too wide for me. I wore those for about seven months but knew that since the majority of people at my box were Nike-wearers, they must be on to something. So I was so psyched to get my feet in a pair of Metcon 3 Training Shoes ($130).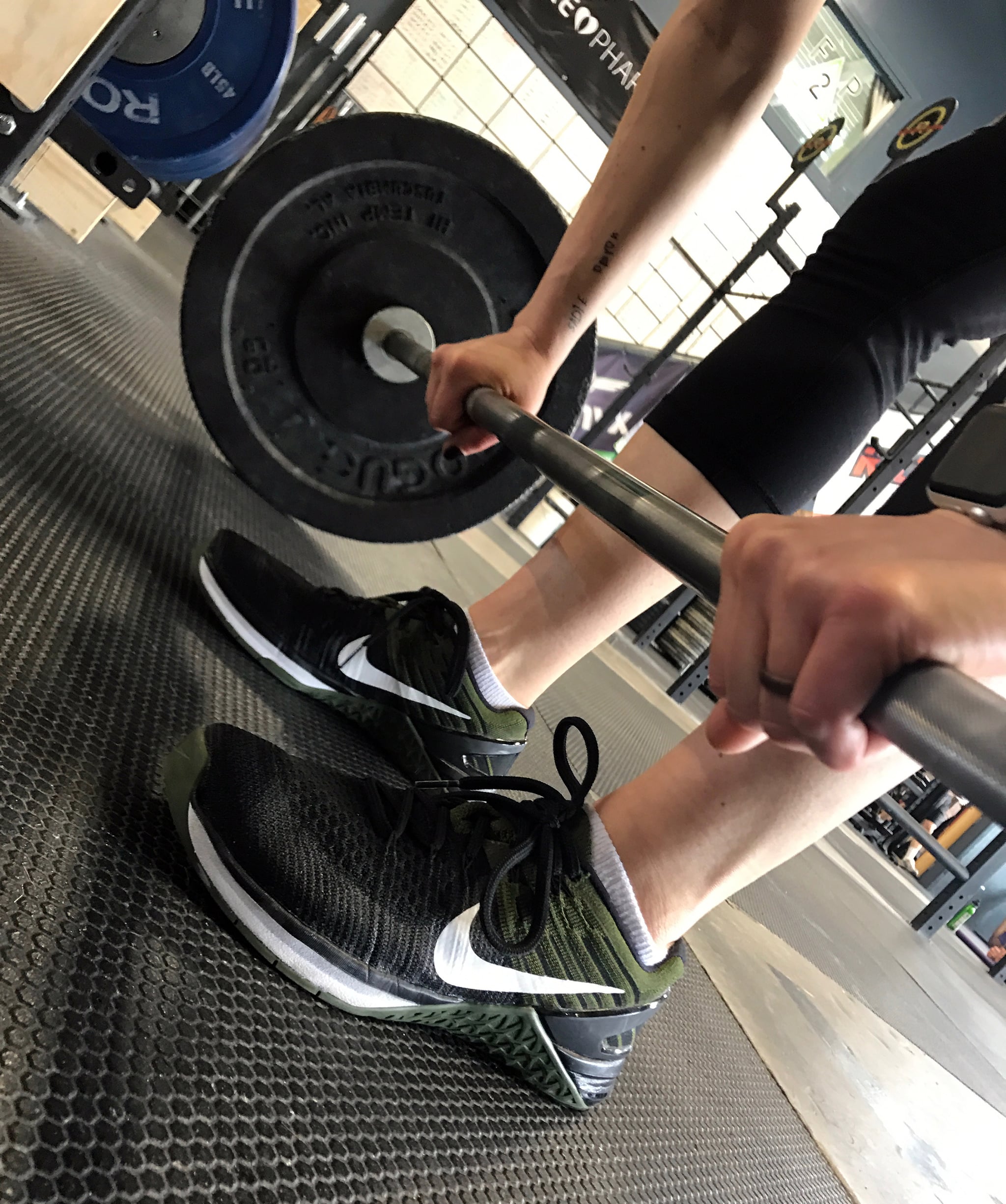 Is there a saying that once you go Nike, you never go back? Well, there is now. I've been wearing these five days a week for two months and I'm obsessed. They fit perfectly the moment I slipped them on, as if they were made for my feet. The laces are easy to tighten for a snug fit, and the sole is flexible, yet the firm, flat heel offers stability for lifting heavy. I love that they're super lightweight, which is great when box jumping, doing burpees, or jumping rope. I also love the added grip on the inside sole for rope climbing.
I have a pair of the regular Metcon 3s and also the Metcon DSX Flyknit ($160). Comparing the two, the Flyknits have a slight edge because the fabric is more flexible and breathable (but I also love the color combo, seen in the photo above!).
If you're looking for a stable sneaker that offers flexibility and a snug, comfortable fit while strength training or doing CrossFit, give them Metcon 3s a go. You just might become as obsessed as I am.