Paleo Snickers Cookie Balls
You'll Never Believe These Decadent Cookie Balls Are Paleo AND Vegan
Re-create your favorite childhood candy bars (sans the sugar crash) with these no-bake Snicker Bliss Balls in just 25 minutes, via PaleoHacks.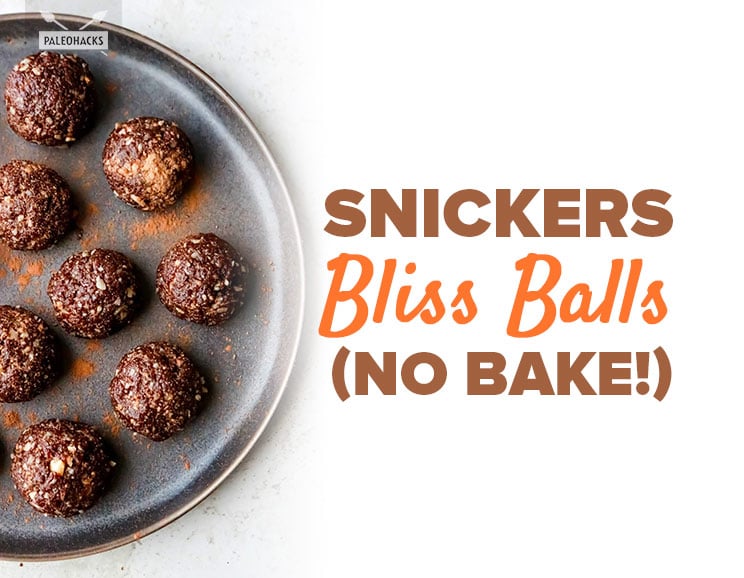 It's about time this classic treat gets a Paleo makeover! Combining pure cacao and raw dates, this no-bake copycat recipe is a great candy alternative for kids and adults alike. Naturally sweetened with antioxidant-rich ingredients, these treats satisfy all sugar cravings and take only 25 minutes to make!
To achieve a nougat-like texture, macadamia nuts are ground into a fine powder and combined with dates to create a chewy caramel-like texture that rivals traditional Snickers bars. Rather than using artificial sweeteners, this recipe uses raw dates and cacao powder to add in natural sweetness throughout. Tip: Soaking the dates beforehand will help soften them for easier blending. Instead of using non-Paleo peanuts, chopped macadamia nuts are swapped in for its high omega-3s, which are known to reduce cholesterol and the risk of cardiovascular disease.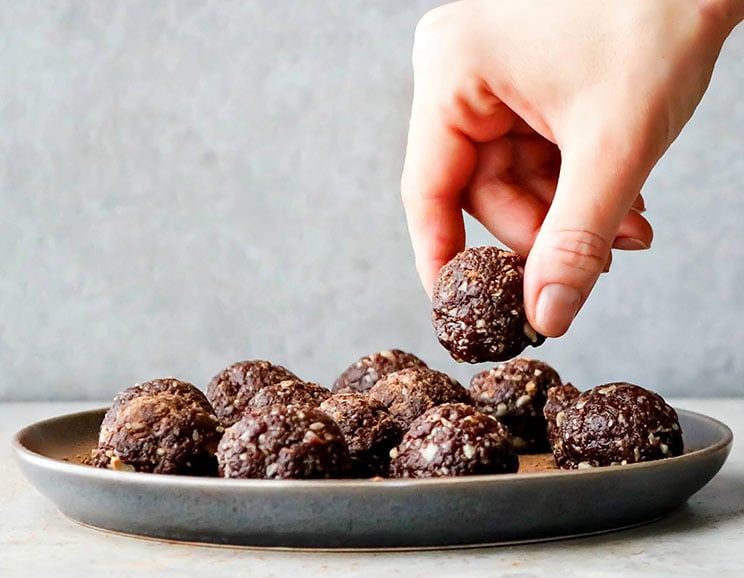 The real star of this recipe is cacao powder. Cacao is an excellent source of essential minerals and antioxidants that can help boost cognitive performance. Note: Make sure to purchase raw cacao powder without any additives or sweeteners to keep things Paleo-friendly. Cacao powder can also be used in a variety of different recipes including brownies, chocolate chips, smoothies, mousse, and even enchilada sauce!
Get started by combining soaked dates and coconut oil into a food processor. Blend until well combined and then add the remaining ingredients with half the amount of macadamia nuts. Continue blending for 10-20 seconds. Next, add the remaining macadamia nuts and gently pulse until the mixture begins to break down into small pieces. Use a tablespoon to scoop the batter out and use your hands to form the mixture into a ball. Repeat with the remaining mixture and place the balls on a plate lined with wax paper. Transfer the plate to the freezer for five minutes to set.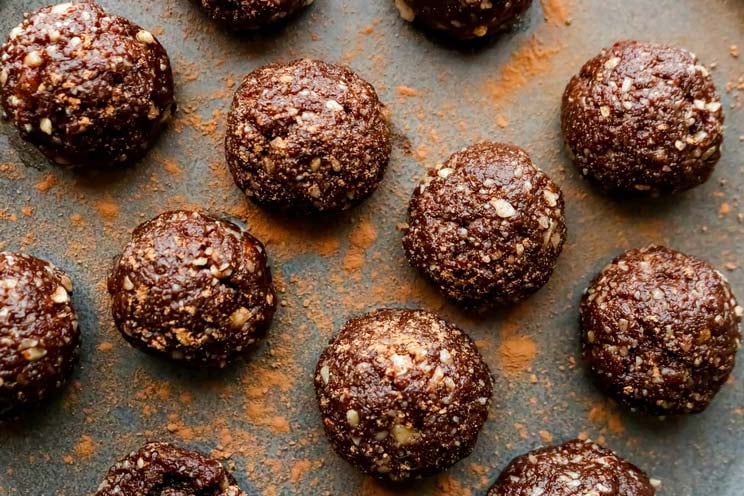 Snickers Bliss Balls
PaleoHacks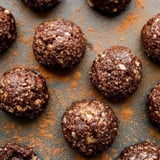 Ingredients
1 cup pitted dates
3 tbsp. melted coconut oil
1 cup raw unsalted macadamia nuts, divided
3 tbsp. raw cacao powder
1/8 tsp. sea salt
Directions
In a small bowl, cover the dates with hot water and let them soak for five minutes to soften. Drain and place the dates into a food processor with the coconut oil and blend until combined.
Add the raw cacao powder, sea salt, and half of the macadamia nuts. Blend until well combined and add the remaining macadamia nuts. Continue pulsing to break up the mixture into small pieces.
Scoop one tablespoon of mixture and roll into balls. Freeze for five minutes and set on a plate lined with wax paper. Store in the refrigerator for up to two weeks.
Information
Category

Desserts, Cookies

Cuisine

North American

Yield

15 balls

Total Time

19 minutes, 59 seconds