Pear-Pistachio Buckwheat Cereal Recipe
Pear-Pistachio Buckwheat Cereal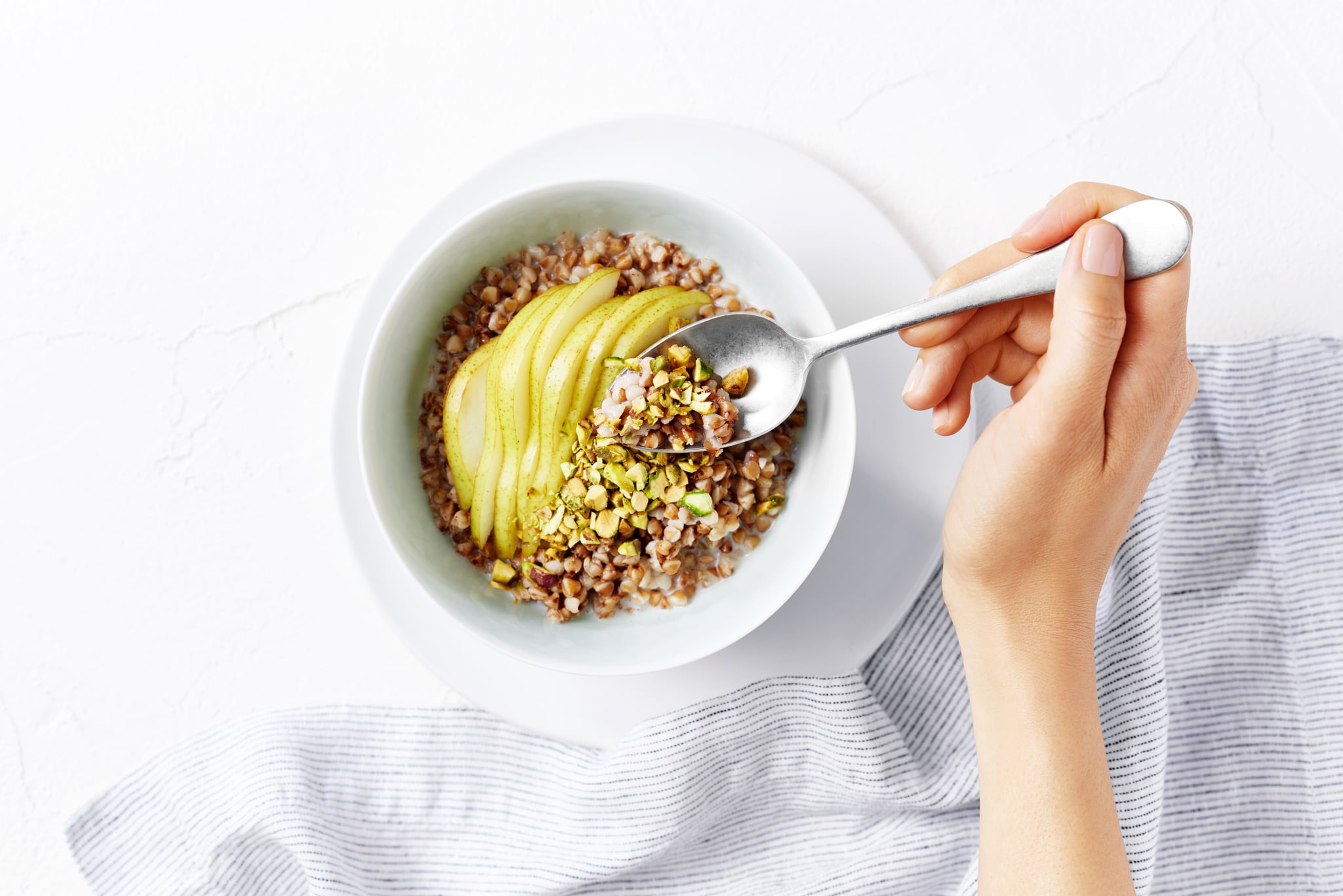 Notes
Use cooked and frozen buckwheat prepared Day 1; thaw it by submerging bag or container in hot water for 15 minutes.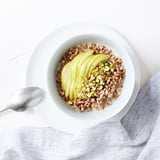 Ingredients
1/2 cup cooked buckwheat
2 tablespoons unsweetened vanilla almond milk
Pinch of cinnamon
1 tablespoon chopped pistachios
1/4 cup diced pear
Directions
Combine buckwheat with almond milk and a pinch of cinnamon.
Heat in the microwave for 1 minute if desired, or eat cold.
Top with pistachios and diced pear.
NUTRIENT TOTALS
Calories: 146
Protein: 4.832 grams
Carbohydrate: 24.9 grams
Dietary Fiber: 4.522 grams
Total Sugars: 5.02 grams
Total Fat: 4.805 grams
Saturated Fat: .541 grams
Sodium: 149 milligrams
Information
Category

Snacks

Cuisine

North American