Quinoa Salad With Edamame, Tomato, and Cucumber Recipe
Quinoa Edamame Salad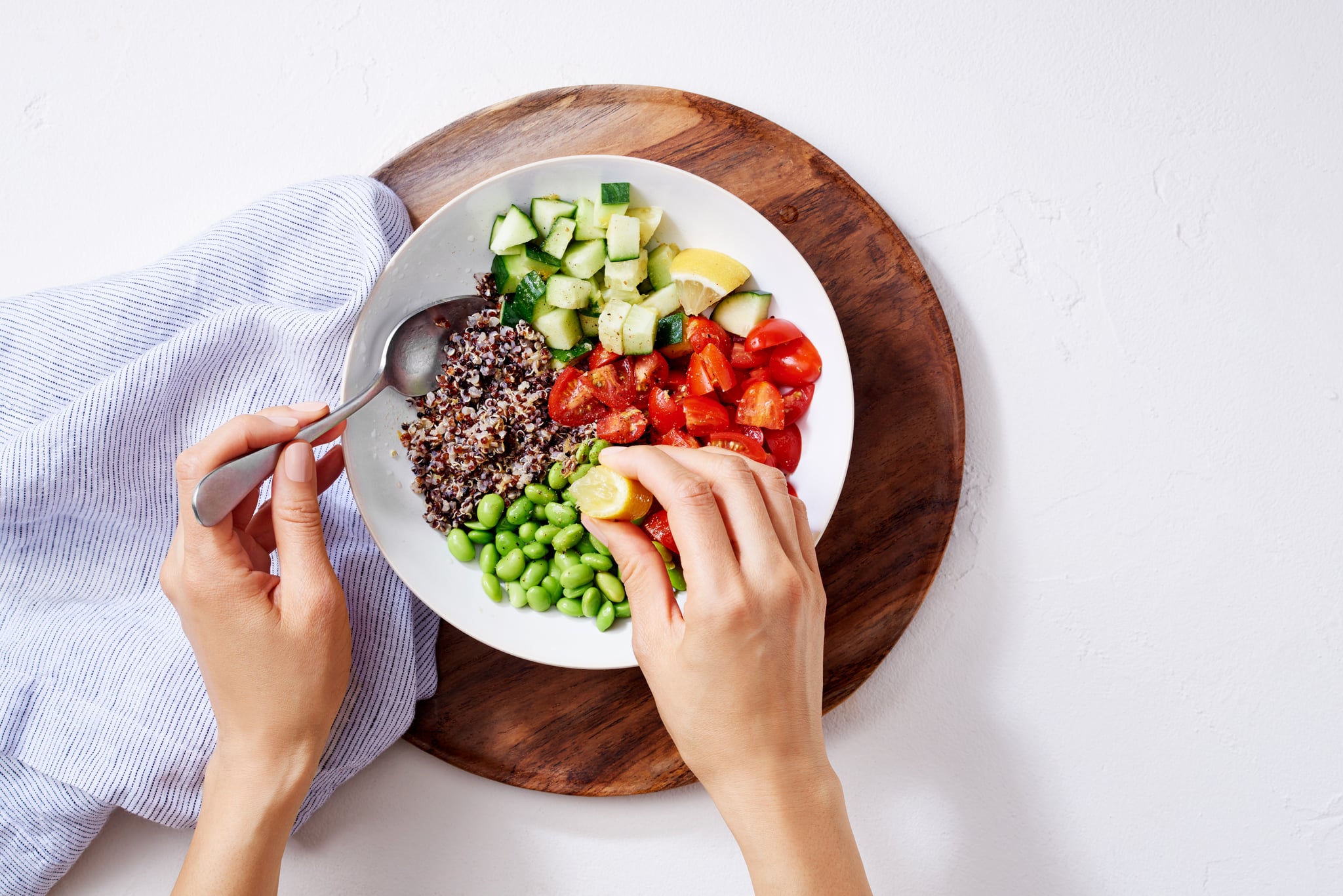 Notes
Use leftover quinoa from Day 9.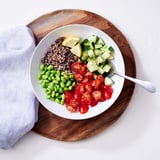 Ingredients
1 cup frozen cooked edamame, thawed
1/2 cup cooked quinoa
1 cup chopped tomato
1/2 cup chopped cucumber
1 tablespoon lemon juice
1/2 teaspoon lemon zest
1 tablespoon olive oil
1/4 teaspoon ground cumin
1/8 teaspoon salt
Directions
Toss together edamame, quinoa, tomato, and cucumber.
Whisk together lemon juice, zest, olive oil, cumin, and salt and drizzle over the edamame mixture, tossing to coat.
NUTRIENT TOTALS
Calories: 464.2
Protein: 23 grams
Carbohydrate: 45 grams
Dietary Fiber: 13.4 grams
Total Sugars: 10.3 grams
Total Fat: 23.8 grams
Saturated Fat: 3.098 grams
Sodium: 317.3 milligrams
Information
Category

Main Dishes

Cuisine

North American