RPE (Rate of Perceived Exertion) Scale For Exercise
Rate of Perceived Exertion (RPE) Scale Means You Don't Need a Heart Rate Monitor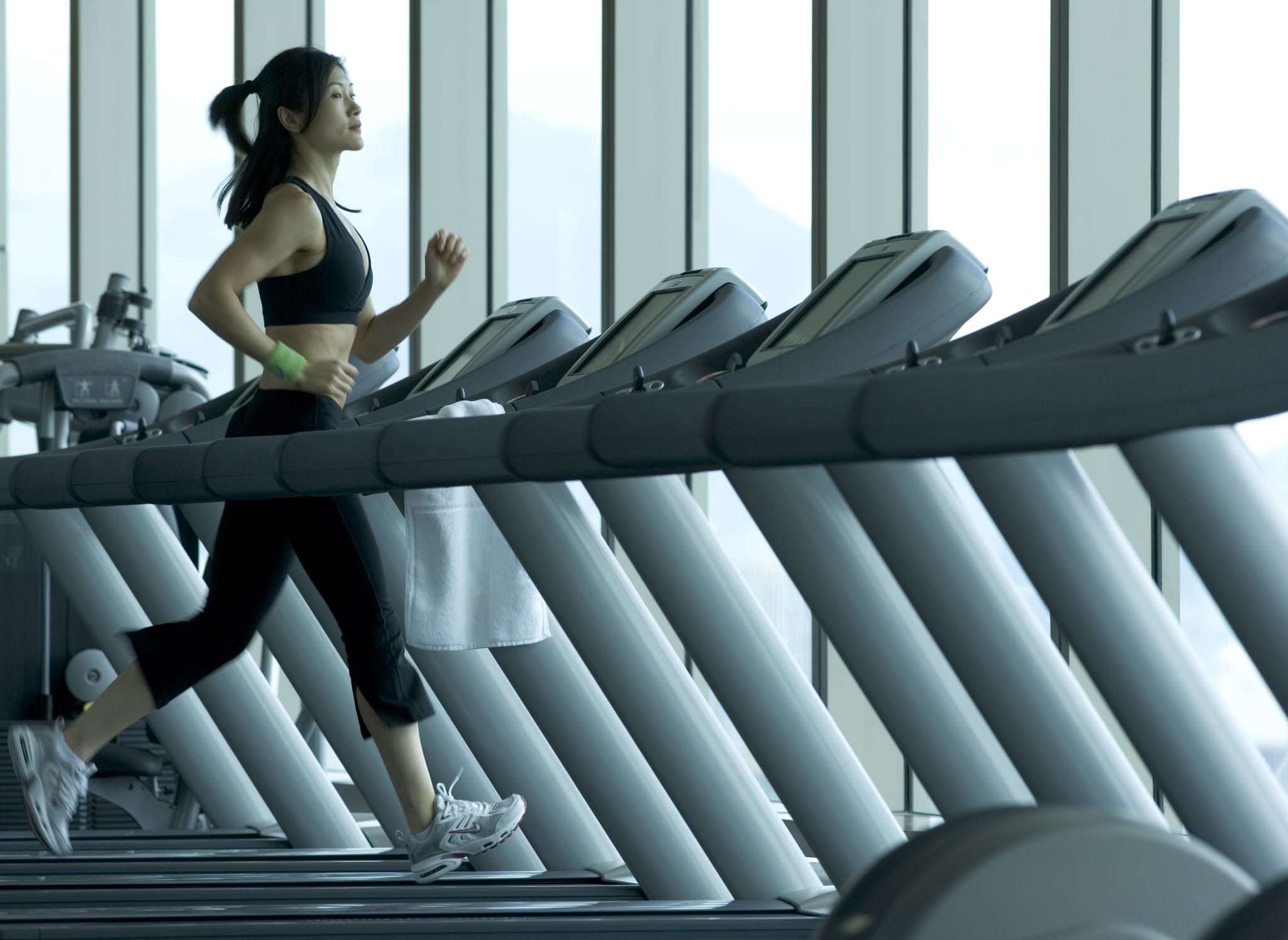 If you read fitness magazines or POPSUGAR Fitness regularly then you have probably noticed that we use the Rate of Perceived Exertion, or RPE, as a way to measure your exercise efforts. This 1-10 scale seems way more complicated than it really is, but it's a great and easy way for anyone to monitor her exercise intensity when doing cardio. What's more? It requires no equipment. Here is how you use it:
| RPE | What It Means |
| --- | --- |
| 0-1 | No exertion. The only movement you're getting is pushing buttons on the remote. |
| 2-3 | Light exertion. This is how you should feel when you're warming up, cooling down, and stretching. |
| 4-5 | Medium exertion. You're breathing a little faster. Your heart is pumping a little faster. You're feeling a little warmer. |
| 6-7 | Moderate exertion. You're breathing pretty hard now, you're probably sweating. You can talk, but it's getting tougher. |
| 8-9 | Hard exertion. You're breathing really hard and you can only say a few words at a time. You're wondering how long you can go on like this. |
| 10 | Hardest exertion. You can not keep this pace for more than a minute. Speaking is impossible. This is your limit. |
Try it out the next time you're doing one of our cardio workouts.