Is It Safe to Eat Raw Eggs?
Is It Safe to Eat Raw Eggs? Let's Weigh the Risks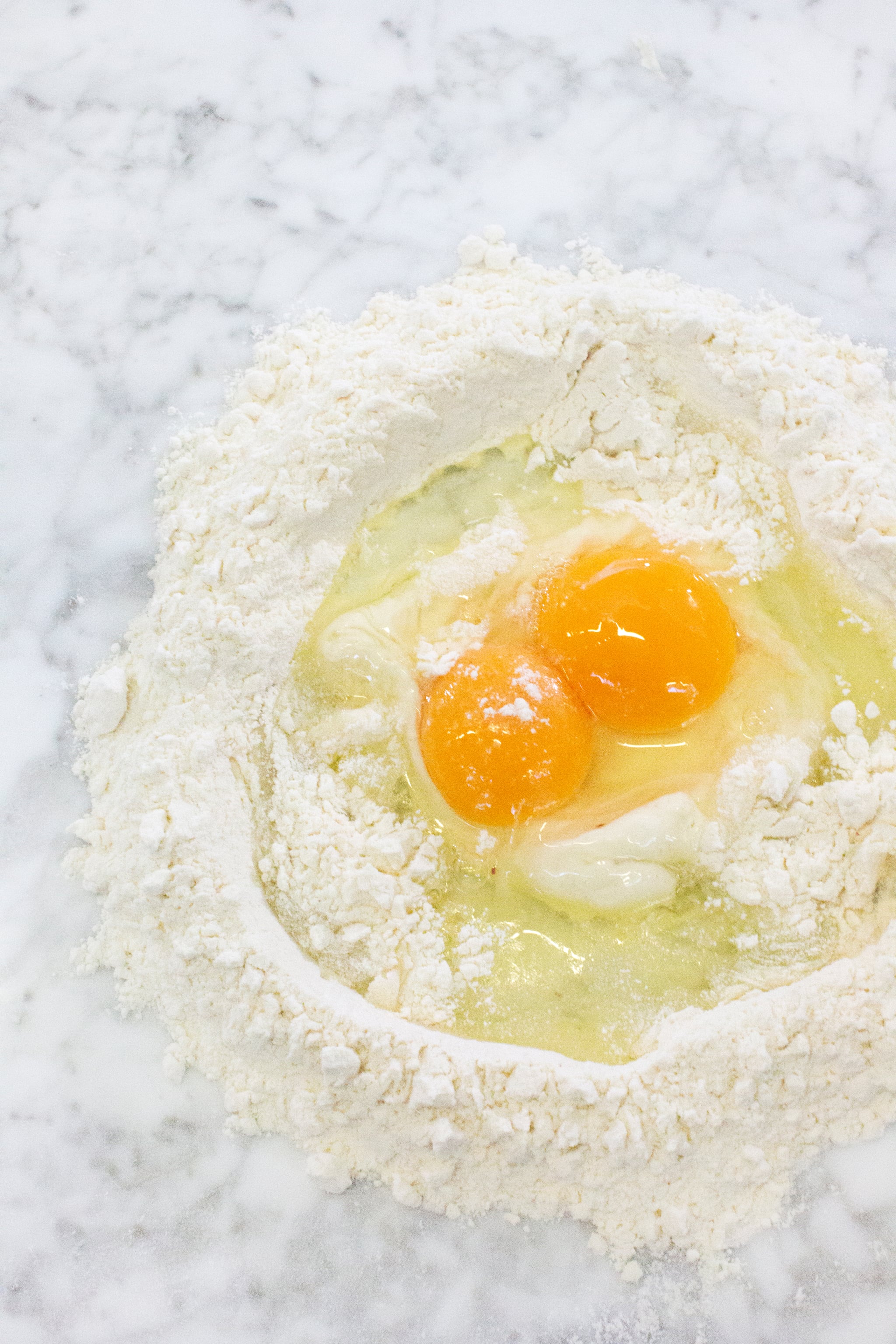 While many of us have eaten our fair share of raw cookie dough and lived to tell the tale, we've also all seen the warning on the outside of food packages in all caps: "DO NOT CONSUME RAW EGGS." It's a warning from the FDA about salmonella and food-borne illnesses. But people are completely disregarding this warning in favor of egg white protein shakes — so what's the deal?
The thing is, this is a "play at your own risk" kind of game. Not all eggs are contaminated with salmonella — but then again, some are, and salmonella really sucks if you end up getting it (think diarrhea, vomiting, chills, fever, stabbing pain . . . it's not pretty). The CDC and FDA both suggest cooking eggs before eating and opting for pasteurized. Some organizations (like the University of Minnesota, for instance) even make hard and fast claims like "No one should eat foods containing raw eggs," including things like salad dressing (goodbye, caeser) and hollandaise sauce (we'll miss you, eggs benedict).
If you're into raw eggs — and you enjoy foods like hollandaise sauce, caesar dressings, egg white cocktails, eggnog, and protein shakes — pasteurized eggs are typically the safest, but you could also increase your chances of a safe meal by opting for organic. A recent British study found that caged hens (in "conventional" commercial cages) "had a greater prevalence of salmonella" (over 13 percent) compared to "enriched colony cage" and "aviary" — aka cage-free — hens (five percent and 3.33 percent, respectively). Not only is it more ethical and nutritious to buy pasture-raised eggs, but it'll likely reduce your risk of salmonella, as well.
Because the salmonella bacteria are shared through feces (yes, poop . . . yes, disgusting), if the chickens are in a cleaner environment (aka not living in their own filth in tiny cages), your risk for bacteria decreases significantly, as evidenced by the 2016 study. THAT SAID: the CDC warns about a sneakier salmonella — one that can be inside clean, uncracked eggs. "An epidemic that started in the 1980s and continues today is due to a type of Salmonella that is inside intact grade A eggs with clean shells," the CDC explained. "This type of Salmonella can silently infect the ovaries of healthy appearing hens and contaminate the inside of eggs before the shells are formed."
So essentially you're playing a bit of a bacterial Russian roulette with this, but there are ways to lower your risk. Last year the CDC reported only eight egg-related salmonella cases in the United States, concentrated in Kansas, Missouri, and Illinois. We're not saying to go out and chug raw egg whites with zero fear (please be cautious!), but there's a chance you'll be OK if you decide raw egg shakes are your go-to post-workout meal.
Image Source: POPSUGAR Photography / Diggy Lloyd