Serena Williams on Motherhood and Competition
Serena Williams on Her First US Open Match as a Mother: "I Have More Fire in My Belly"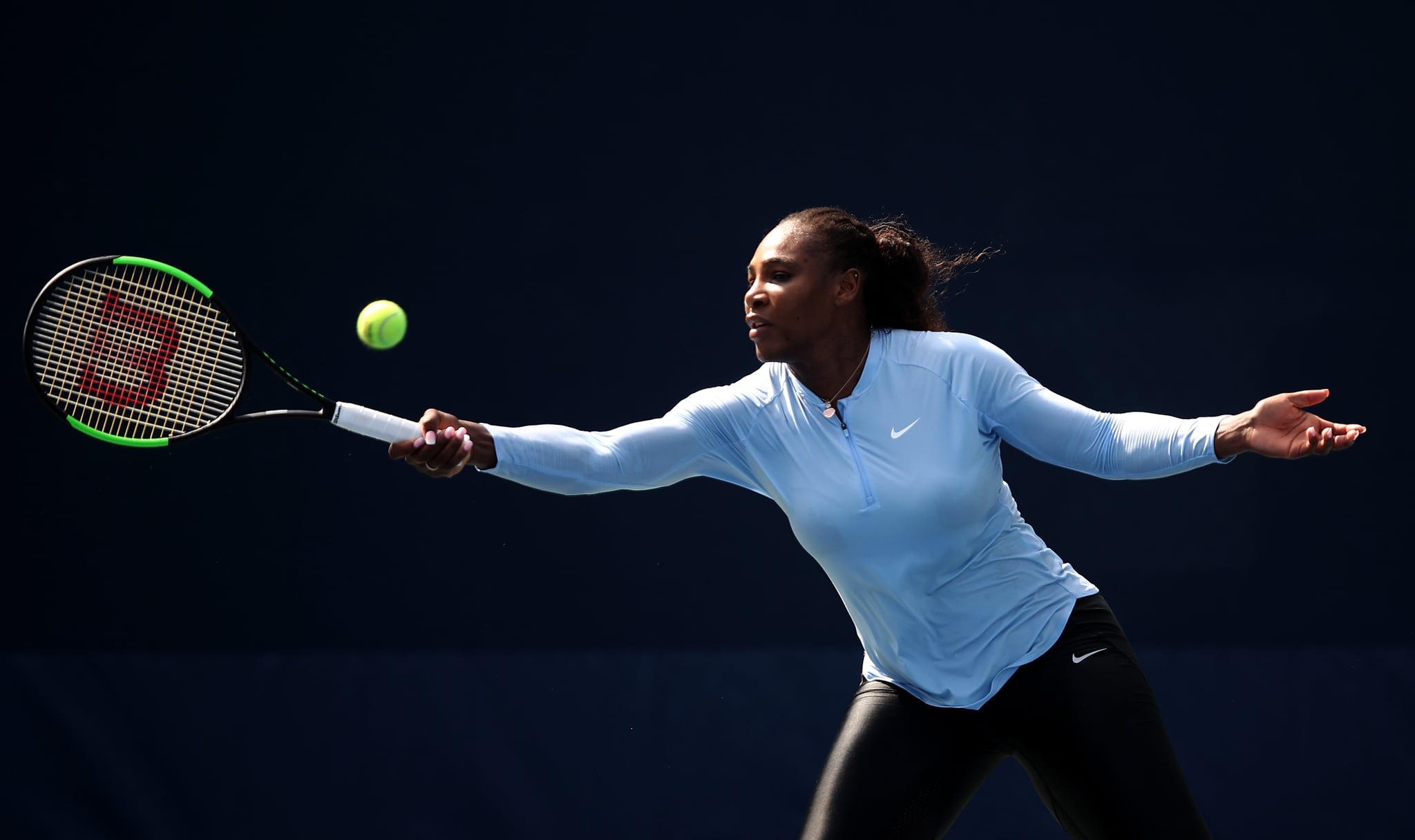 Most are calling Serena Williams's return to the court a comeback, but Serena sees it differently. "Lots of people have called this my 'comeback,' but becoming a mom isn't something I'm coming back from. It's part of who I am," Serena wrote while promoting her partnership with Chase on Instagram.

The tennis phenom gave birth to her daughter, Alexis Olympia Ohanian Jr., last September, and since then, she has experienced the highs and lows that come with being one of the greatest tennis players and athletes of all time. A day after giving birth, Serena had a life-threatening pulmonary embolism. Eight months later, she played in the French Open, winning her first Grand Slam match since giving birth. In July, Serena lost to Angelique Kerber at the 2018 Wimbledon finals. Now, Serena is preparing for her first match of the 2018 US Open, nearly a year after having Alexis, and she's embracing every change that's occurred since her last US Open appearance.
"I feel like everything is just different in terms of I'm living a different life; I'm playing the US Open as a mom. It's just new and it's fresh," Serena said on Saturday during a press conference ahead of her first match. When asked how having a daughter changes her approach to playing in tournaments, Serena said, "If anything, I have more fire in my belly. It's very hard to describe. It's very difficult to describe. I thought after having a child I would be more relaxed. I think I've said this before, but I'm not. I work just as hard, if not harder, actually."
The round of 128 began today with Simona Halep, ranked and seeded number one, already out of the competition. Serena will play Magda Linette tonight at 7:00 p.m. ET.