Socca With Sautéed Apples and Maple-Peanut-Butter Sauce
Sweet Socca With Apples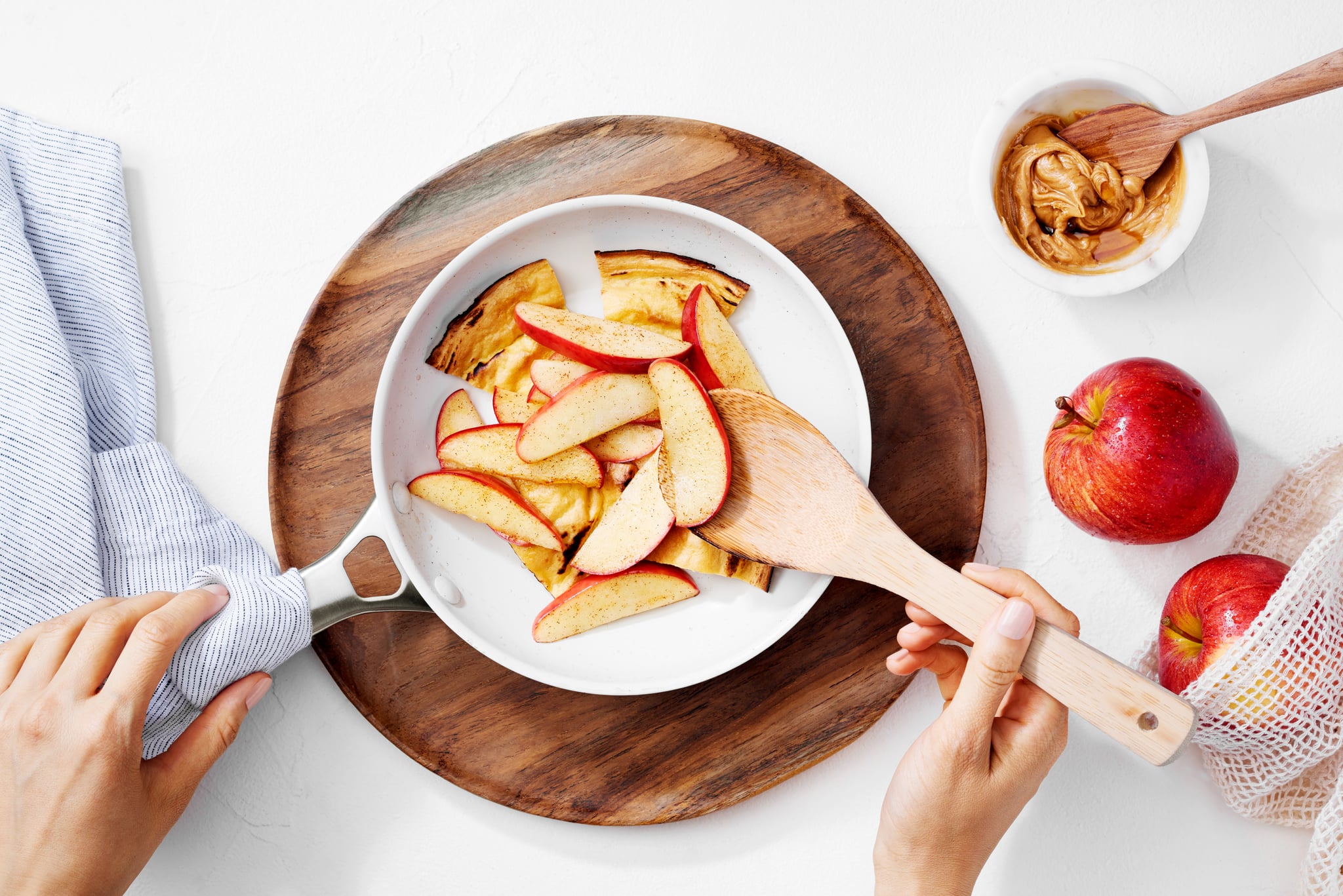 Notes
Uses socca leftover from Day 8.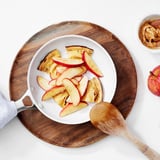 Ingredients
1/4 leftover socca
1/2 teaspoon coconut oil
1/2 apple, sliced
Dash of cinnamon
1/2 teaspoon maple syrup
2 teaspoons peanut butter
Directions
Heat coconut oil in a small skillet over medium-high heat.
Add apples and cinnamon and sauté until soft, about 3 minutes.
Remove apples from the pan and add leftover socca, heating until warmed, about 3 minutes.
Stir maple syrup into peanut butter with a fork.
Top socca with apples, then drizzle with the maple peanut butter.
NUTRIENT TOTALS
Calories: 202.8
Protein: 7.902 grams
Carbohydrate: 24.9 grams
Dietary Fiber: 4.411 grams
Total Sugars: 11.1 grams
Total Fat: 8.753 grams
Saturated Fat: 2.453 grams
Sodium: 17.6 milligrams
Information
Category

Desserts

Cuisine

North American