Starbucks Pumpkin Spice Oatmeal
Major Life Hack: You Can Get PSL Oatmeal at Starbucks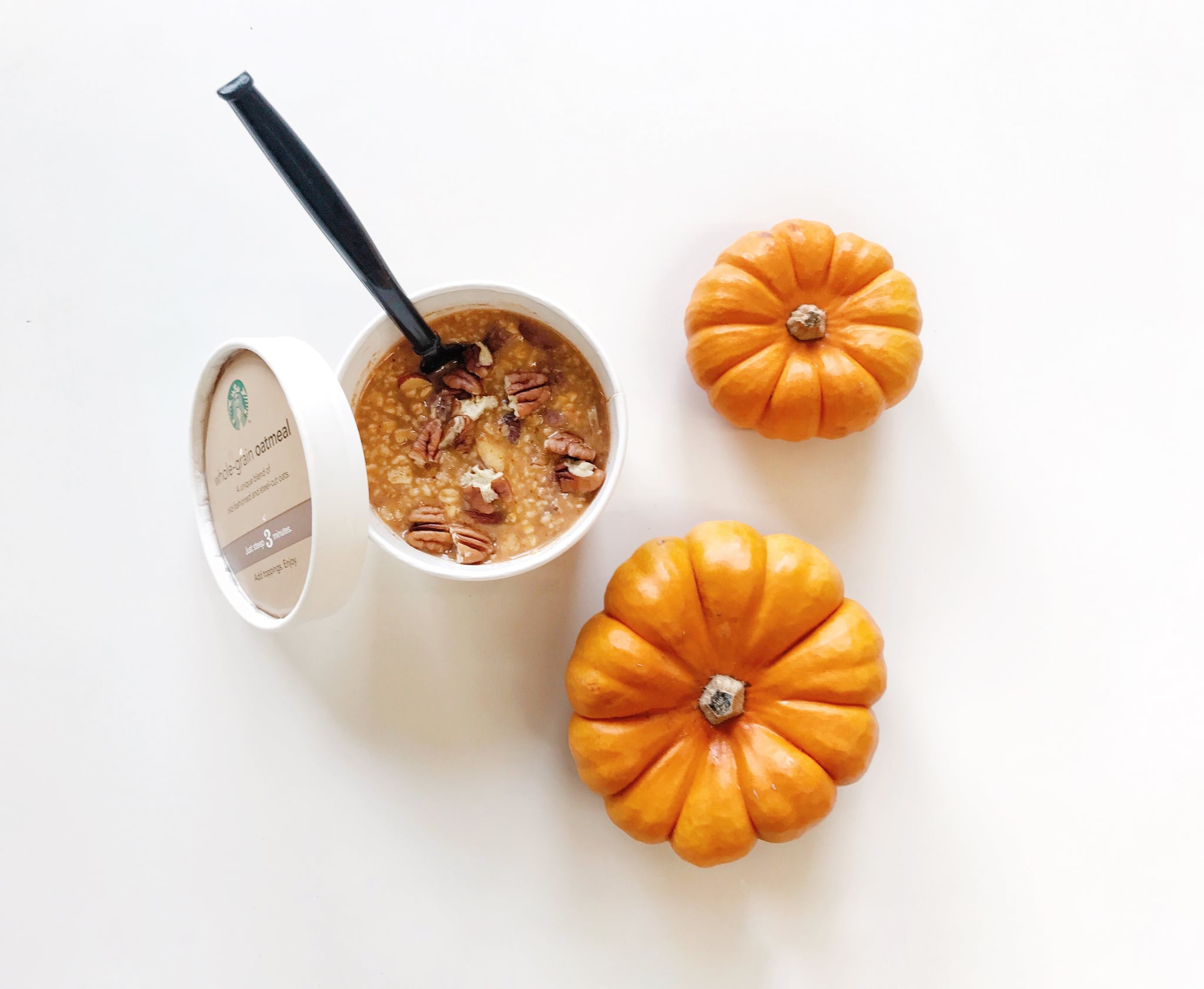 I've considered myself extremely well versed in Starbucks hacks, but when our Fitness director Michele Foley told me she had made pumpkin spice oatmeal at the hallowed halls of the green siren, I may or may not have started screaming in our conference room. She has allowed me to share this blessed secret with all of you, so without further ado: Happy holidays and, you're welcome.
The trick? Ask the barista to add some pumpkin spice sauce to your classic oatmeal. That's it! You may or may not know that you can also up the ante by having your barista make your oats with steamed milk, almond milk, coconut milk, or soy milk, depending on your dietary preferences. The result is a creamy flavored oatmeal that has as much holiday spirit as it does health benefits. It's the next best thing to having actual pumpkin pie for breakfast, in our opinion.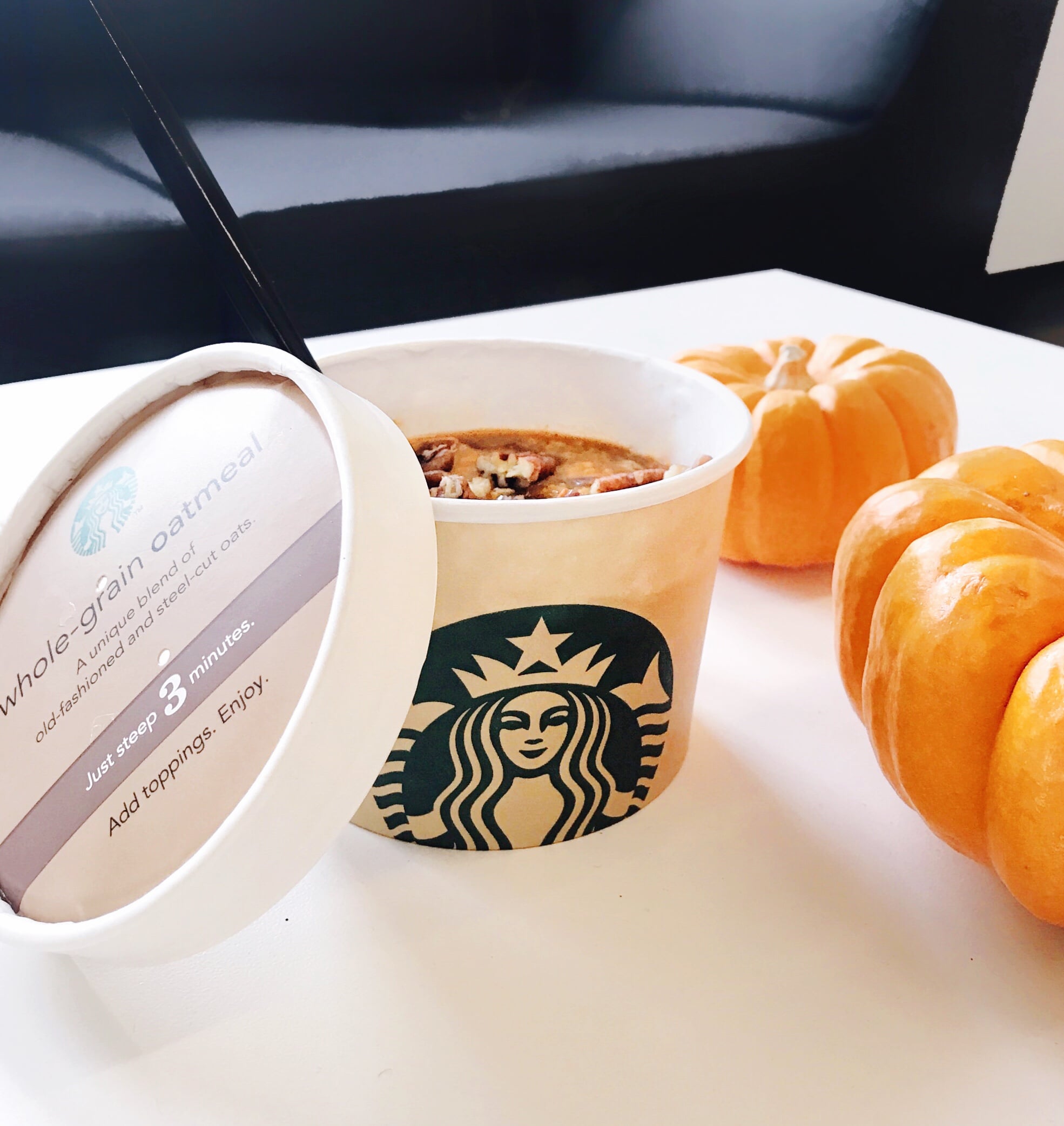 You can add as many pumps as you like — the barista will charge you the standard rate in your area for extra syrup. Michele only did one pump and it made her oatmeal nice and subtly spicy (just look at that rich orange color!). She noted that "two is the magic number" and suggested adding nuts and cranberries for a festive addition. Top it off with a little cinnamon and nutmeg from the bar, and you've got an instant gourmet meal.
And fun fact: if you're not into pumpkin, you can totally do this with other syrups and sauces. Maybe cinnamon dolce is more your style, or you're feeling like eggnog for the holidays (you can have them make it with eggnog instead of milk, if you're feeling indulgent). Bon appetit!