Strawberry Apricot CBD Tartlets Recipe
Supercharge Your Wellness Routine With These Strawberry Apricot CBD Tartlets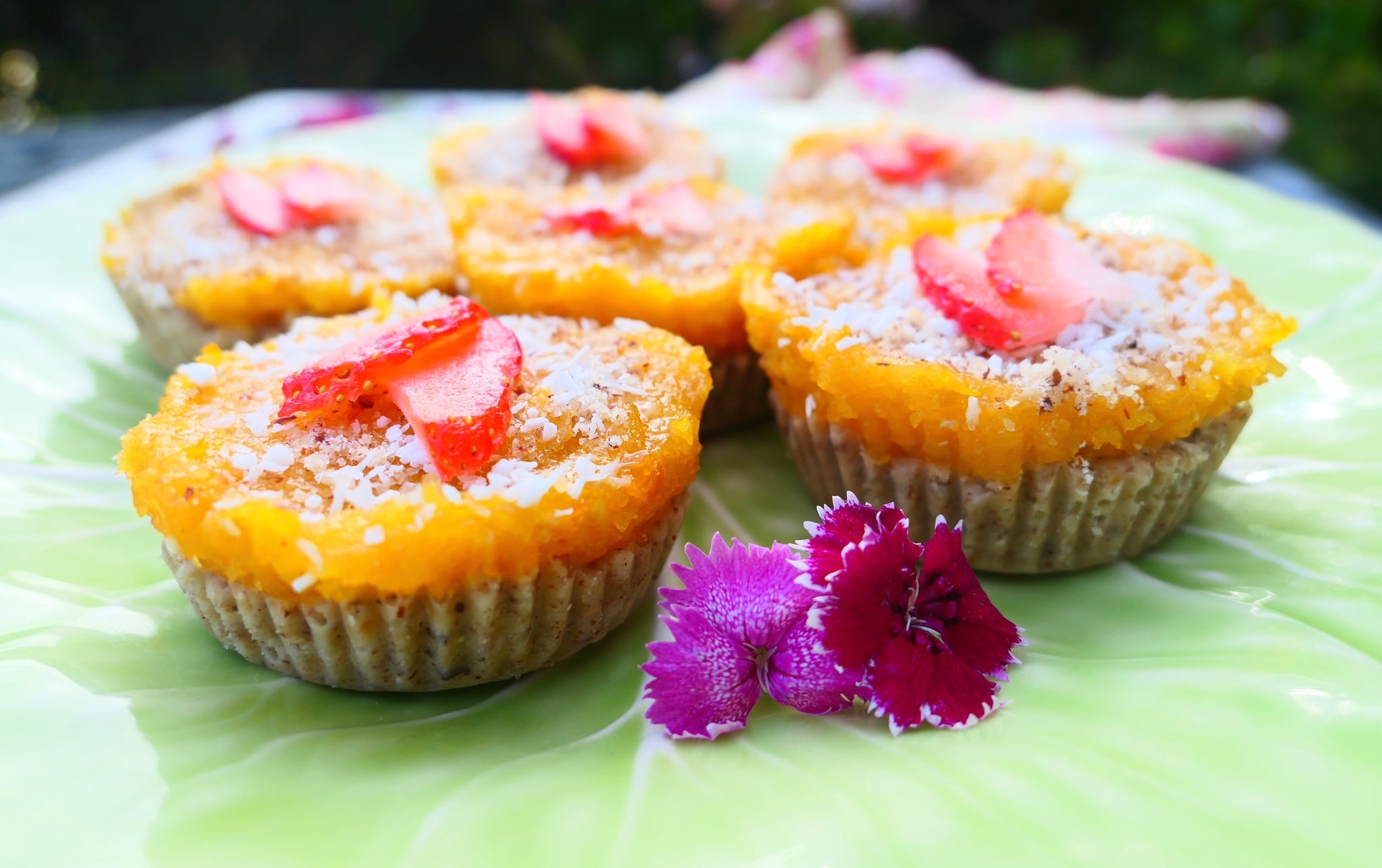 Dessert and wellness are two words you rarely hear in the same sentence. While many of the most scrumptious desserts are densely packed with sugar, now and then we will come across a delicious, healthy sweet treat that can improve our health after eating it.
A dessert that is good for your health? How can that be? While this might sound like a myth, it is actually true. By using low-fat, organic ingredients and by adding cannabidiol (CBD) to your recipes, you can cure your sweet tooth and still receive many therapeutic benefits, all at the same time.
If you have not heard of CBD before, it is a healing cannabinoid molecule that stems from both cannabis and hemp. While many of us are familiar with THC, the principal psychoactive component of cannabis that has specific medical uses, CBD is nonpsychoactive and contains a broader range of incredible healing properties that can help improve the mind and body. Because CBD does not change your state of mind, it can be purchased in all 50 states if there is no THC present. You can also find nonpsychoactive olive oil infused with CBD, which makes for an excellent ingredient to use in many different recipes, including healthy desserts.
When cooking with CBD, one of the best ways to fully receive the wide range of therapeutic benefits is to find a recipe that does not require heat. One of our favorite no-bake dessert ideas is for Strawberry Apricot CBD Tartlets. Both decadent and delicious, this easy-to-make treat is gluten-free and contains a lineup of health-conscious ingredients, including oat flour, raw almond butter, organic dried apricots, and fresh strawberries. This dessert also does not contain an abundance of added sugar, so you can eat a couple without feeling weighed down.
For this recipe, we used Pot d'Huile's organically grown, extra-virgin CBD olive oil, which is a favorite product in our kitchen, in the tartlet crust. Also look for Charlotte's Web "CW" Everyday Plus Hemp-Infused Olive Oil ($75 per 30 ml), available online. When cooking with these products, remember to always use a teaspoon or tablespoon for precise dosing. We encourage you to supercharge your wellness routine and take advantage of CBD's most beneficial properties by making these scrumptious Strawberry Apricot CBD Tartlets at home.
For even more CBD recipes or to learn tips for cooking with cannabis, check out this favorite resource.
Strawberry Apricot CBD Tartlets
Original Recipe
Notes
This recipe contains nonpsychoactive cannabidiol (CBD) oil. If you wish to have a more elevated experience and have access to an infused olive oil containing THC, skip the CBD oil. Instead, use 2 tablespoons of the THC oil in step one, and then follow the directions as noted. Be aware that a specific cannabis variety's THC and CBD levels can vary, so be sure to know your product well before using it, and be mindful of your metabolism.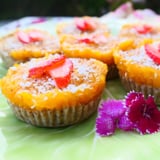 Ingredients
Crust:
1 1/2 cups hazelnut meal
1 1/2 cups oat flour (save 1/2 cup for adding into the crust mixture later)
1/2 cup organic dried apricots
1/2 cup organic coconut flakes
1/4 cup raw almond butter
6 tablespoons coconut oil, melted
2 tablespoons CBD oil
Strawberry Apricot Filling:
2 cups organic dried apricots
1 cup fresh cut strawberries
1/4 cup water (add more if needed)
Garnish:
A sprinkle of hazelnut meal
A sprinkle of coconut flakes
A sprinkle of organic cane sugar (if desired)
Thin slices of strawberries to top each tartlet
Directions
Starting with the crust ingredients, heat up the coconut oil in a small saucepan until it starts to melt. Remove from heat and transfer to a small mixing bowl. Add the CBD oil and whisk together until blended. Set aside.
Using a blender or food processor, place the dried apricots into the base and chop until the pieces are tiny. Add the coconut/CBD oil and process again. Use a spoon to scrape the apricot pieces to the bottom of the blender. Next, add the raw almond butter and blend again.
Spoon any excess dough to the bottom of the blender and add in 1 1/2 cups of hazelnut meal and 1 cup of oat flour. Pulse the blender and use a spoon to stir occasionally until mixed well. Empty the mixture into a mixing bowl. Add the remaining 1/2 cup of oat flour and fold in using a spoon. At this point, your crust should feel moist but not dry. Cover and set aside.

Next, it is time to make the filling. Place the dried apricots and cut strawberries into a blender or food processor. Blend well until the pieces are finely chopped. Use a spoon to scrape down any excess filling, and then add 1/4 cup of water. Blend again and continue to use a spoon to scrape down the filling that sticks to the side of the blender. Add more water if needed. Keep blending until the mixture turns into a smooth purée. Empty the filling into a small bowl and set aside.
Using a 12-cup muffin or cupcake pan, line each cup with baking cups. Have the crust mixture nearby. Use your fingers to press the crust mixture into the bottom of each cup. Make sure to spread evenly across the pan.
Next, using a spoon, top each cup with the strawberry apricot filling. Press down firmly and spread in a circle so it forms a smooth top. Make sure all of the crusts are covered. Ideally, you will want more filling than crust for each tartlet.

It is time to garnish the tartlets. Using your fingers, sprinkle some hazelnut meal, coconut flakes, and organic cane sugar over each top. Since these tartlets do not contain added sugar, this is where you can gauge your desired level of sweetness. Add more organic cane sugar if you prefer extra sweet. Just use a dash if you would rather stick with a healthy dessert.
Place the tartlets into the freezer for about 1 to 1 1/2 hours to set. Once the crust has hardened, remove the tartlets from the freezer and top with thin slices of strawberry. Keep these tartlets chilled in the refrigerator until they are ready to be served. Enjoy!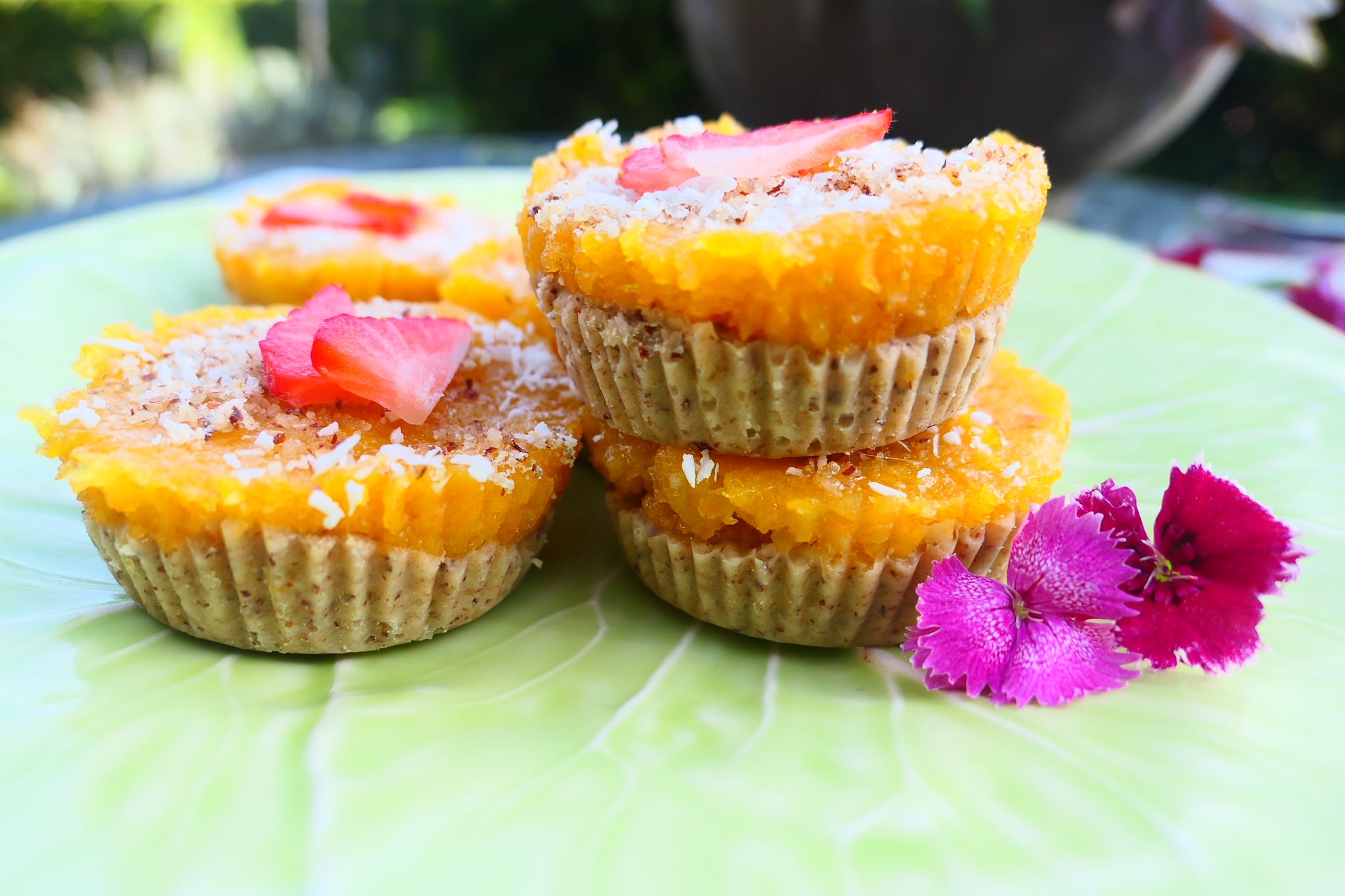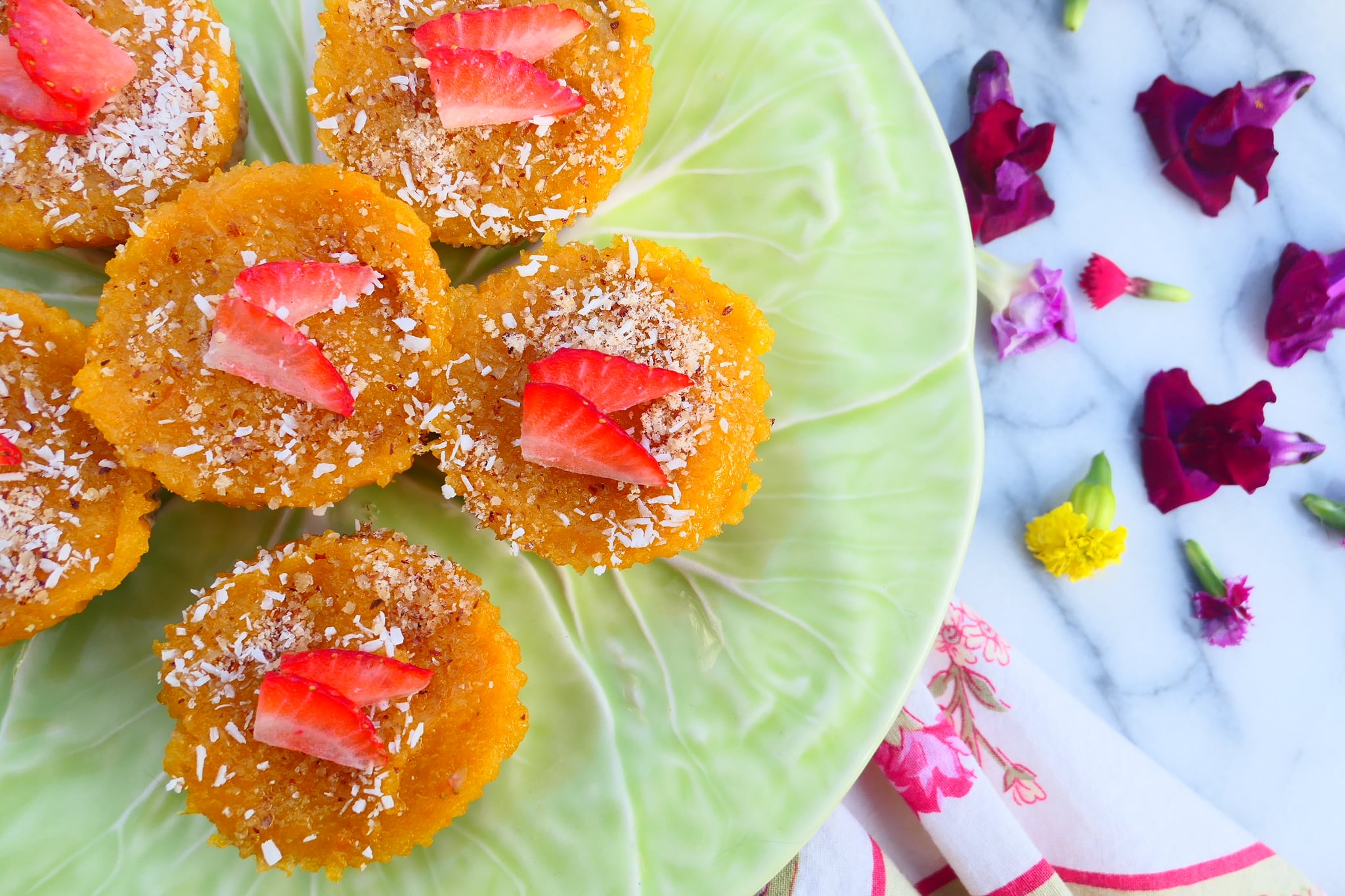 Information
Category

Desserts, Pies/Tarts

Cuisine

North American

Yield

12 tartlets

Total Time

1 hour, 44 minutes, 59 seconds
Image Source: POPSUGAR Photography / The Herb Somm