Sven's Delight Protein Smoothie at Disney's Castaway Cay
This Protein Smoothie From Disney's Castaway Cay Is Summer in a Cup — Here's the Recipe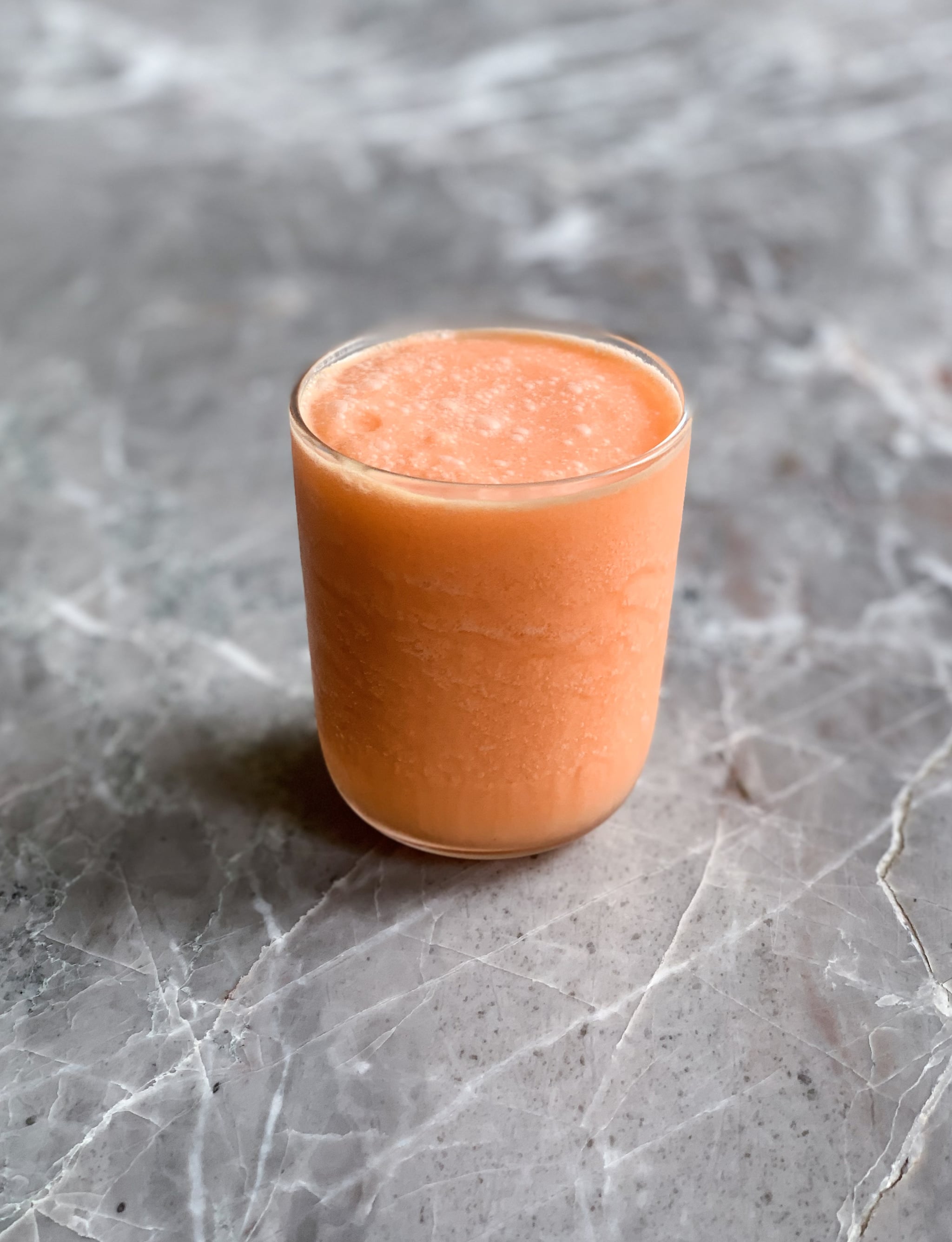 A lot of things stood out from my most recent Disney Cruise through the Bahamas to Castaway Cay, but one frozen blended drink in particular has been coming to me in dreams ever since I debarked. And leave it to a fitness writer — it was a protein smoothie. What can I say, I love Disney's commitment to delivering the healthy along with the fun.
I first tried this mouthwatering tropical blend at the Senses Juice Bar adjacent to the fitness center and spa after a particularly grueling workout. Little did I know, its origin is at the Head's Up Bar on Disney's private island in the Bahamas, Castaway Cay. And its theme? Sven from Frozen. Because . . . carrots! (Naturally, there's even a novelty cup featuring the beloved reindeer.)
As someone who legitimately loathes carrots and beets (just them! every other veggie is fair game!), I was absolutely floored by how much I loved this juice blend. I had three on a four-and-a-half-day cruise. So yes, this might be the new and improved way to Trojan horse some vegetables to your kids.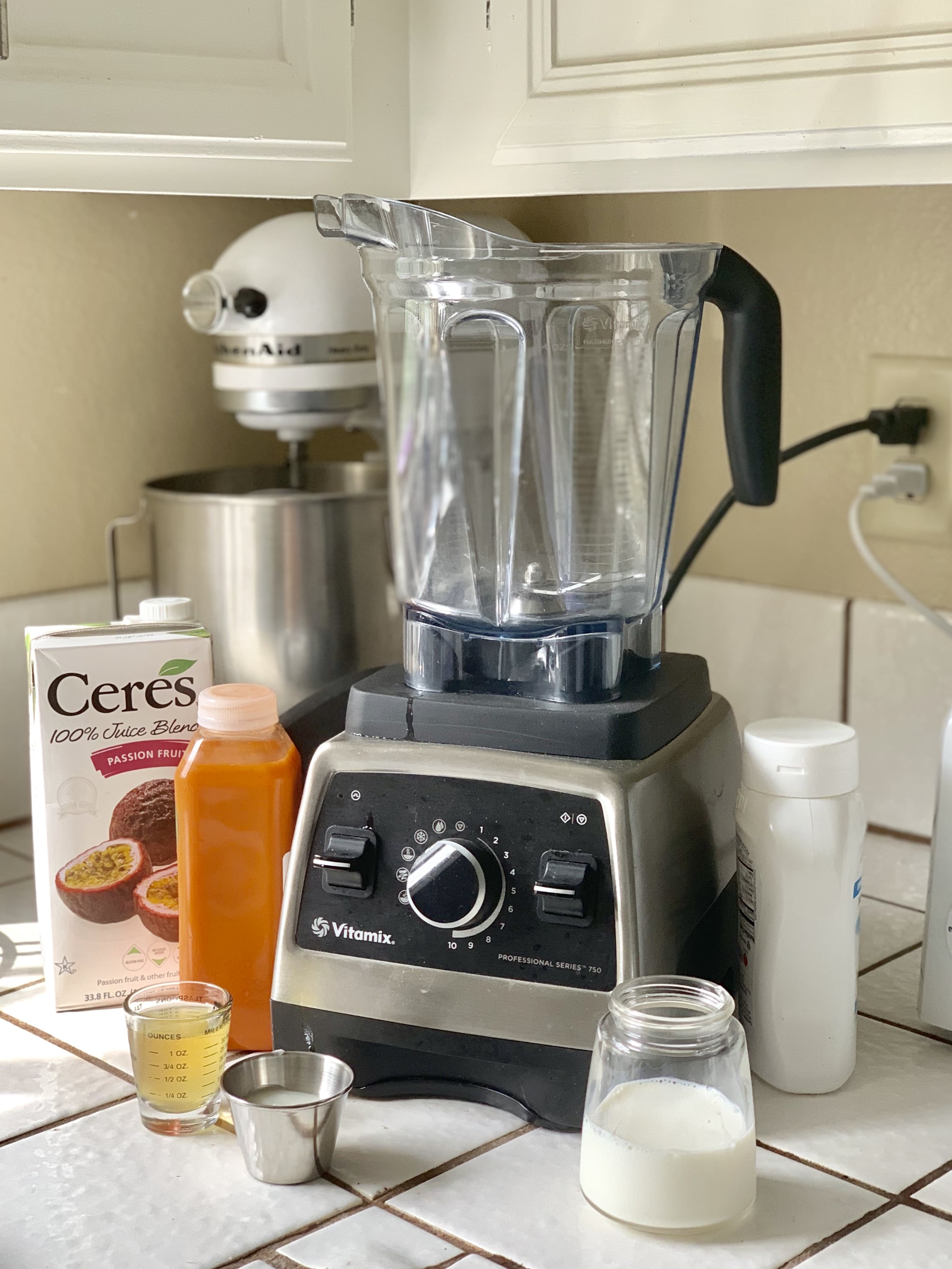 The recipe features a high-protein vanilla milk blend and a layer of creamy coconut, and the carrot blends nicely with the passion fruit and orange juices for a tangy twist. It's equal parts refreshing and satisfying, great after a sweat session, and a perfect way to stay hydrated in the Summer heat. And since I don't know when my next cruise will be (read: not soon enough), I'm going to be whipping up quite a few of these at home.
As for the nutrition nitty gritty, it's not listed, but I did a little number crunching myself. It's got roughly six grams of protein from the vanilla milk, natural sugar from the juices and carrot (ballparking around nine grams), and about 16 grams of fat from the coconut cream. You'll get vitamins and minerals from the fruit juices and veggie and a bit from the protein drink as well, as it's been fortified. Of course, you can measure out your own ingredients to your desired proportions and calculate your exact total from there.
Now for the fun part: blending up this magnificent summertime treat!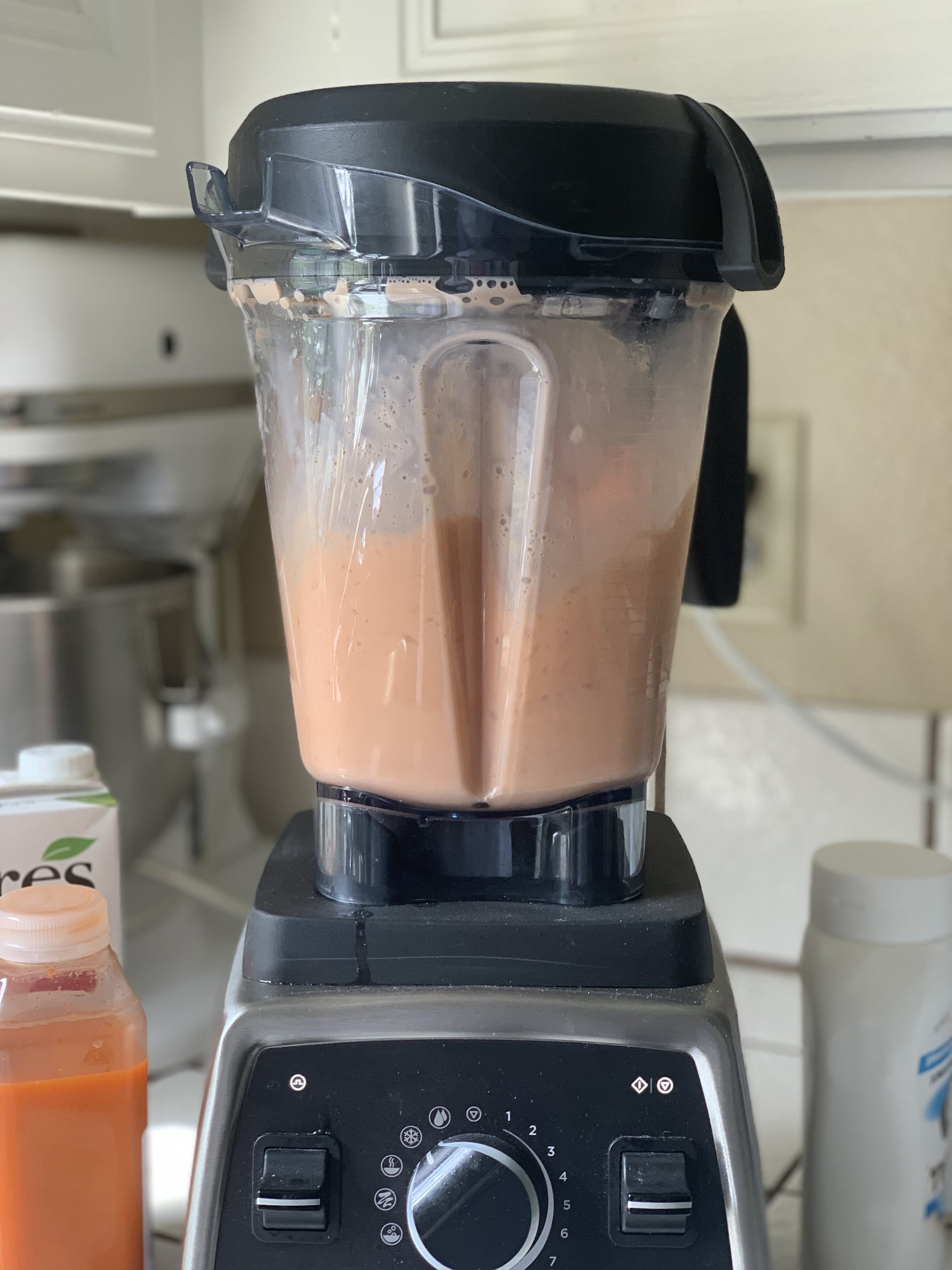 Notes
The original recipe (that you'll find on Castaway Cay or on board a Disney Cruise) is made with a vanilla fairlife Core Power Protein shake, which is essentially vanilla low-fat milk. You can choose whichever vanilla protein base meets your dietary needs.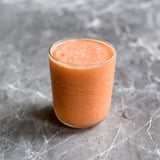 Ingredients
3 oz. carrot juice or 1 large frozen carrot
3 oz. vanilla protein mix
1.5 oz. coconut cream
0.75 oz. passion fruit juice
0.75 oz. orange juice
Ice
Directions
Blend all ingredients on high until smooth. Serve and enjoy immediately.
Information
Category

Drinks, Smoothies

Yield

1

Total Time

4 minutes, 59 seconds
Image Source: POPSUGAR Photography / Dominique Michelle Astorino