Tapering Week Marathon Tips
Be Your Best at the Starting Line: Essential Tips For Tapering Week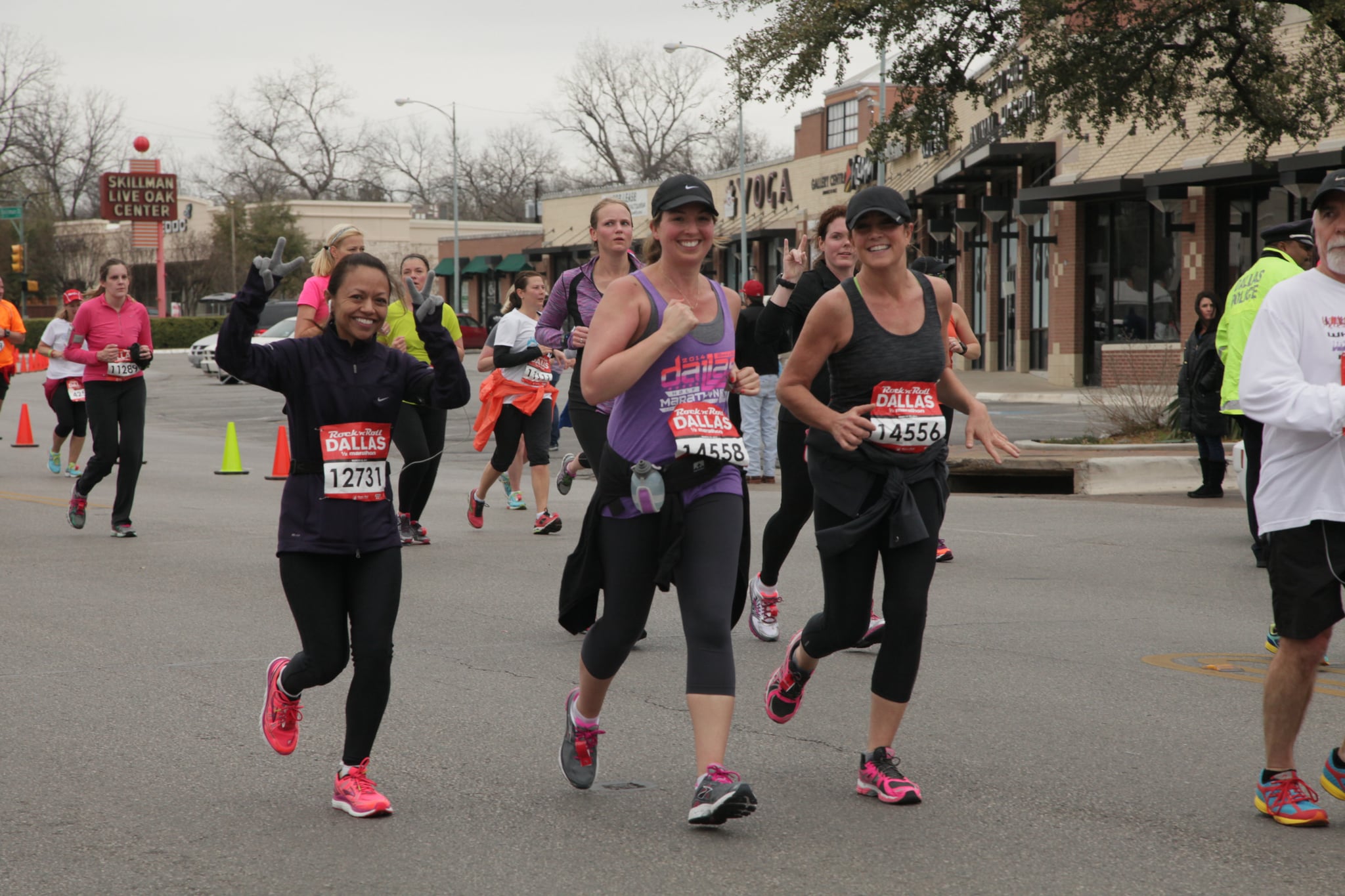 It's marathon season, and I'm beyond excited. I'll be slowly working my way through the Boston Marathon in a few weeks and, in the meantime, practicing my pace at this weekend's Transamerica Rock 'n' Roll Half Marathon in San Francisco. To prep for both races, I asked Competitor Magazine Senior Editor Mario Fraioli, author of The Official Rock 'n' Roll Guide to Marathon & Half-Marathon Training ($19), for his advice on how runners should spend the week leading up to the big day. If you've got a race coming up, read on for Mario's tips!
POPSUGAR: What are your top rules for taper week?
Mario Fraioli: Relax! There is no more fitness to be gained in the final seven days before a race, so don't feel the need to squeeze in any extra workouts or long runs. Stick to the rhythm of your regular training routine, scale back your training volume by about 20 percent, and when in doubt, back off. Remember that the goal of taper week is to go into the race feeling fresh and ready to go after your goal.
PS: What are your tips for preparing mentally for a race?
MF: When training, visualize yourself on the racecourse, taking in the atmosphere, executing your race plan, and enjoying the experience. Get comfortable running your goal pace, and see yourself clicking off mile after mile on your way to the finish line. Lastly, look back at your training log, and gain confidence from your long runs, workout, and tune-up race. When you're not training, distract yourself! Race week can become very consuming with thoughts about whether you're adequately prepared or not, which can crush your confidence and enthusiasm for the event if you're doubting yourself. Watch a movie, read a book, and have fun with friends, and don't waste excess mental and emotional energy.
PS: Do you advise runners to carbo load? If so, what do you recommend?
MF: Carbohydrate "loading" is a multiday process. Starting three to four days before your event, increase your carbohydrate intake slightly but not to the point where you feel overly full and heavy. The day before the race, aim to eat a carbohydrate-rich meal for lunch, about 20 hours before the race starts. This will allow your body to process the carbohydrates into usable energy the next morning. For dinner, keep it simple. Don't go too heavy on fats, fiber, or protein, and aim for easy-to-digest carbohydrates such as pasta or rice.
PS: What do you recommend runners avoid during the last week before a race?
MF: Don't try anything new during race week, be it shoes, apparel, nutrition, or workouts. Stick to what's worked for you in training, and avoid any unwelcome surprises on race day. Also, avoid the temptation to do more: one last long run, one last hard workout — the work is done. Have confidence in your preparation, and take that with you to the starting line.
PS: What should runners look for in the perfect race outfit?
MF: Ideally, you want to have this figured out weeks before the race, so it may require some experimentation with different combinations of shoes, shorts, and shirts. The key thing is comfort, so you want to be running in a race kit that you're not thinking about when wearing it. Make sure it's made of lightweight, technical, moisture-wicking fabrics that don't chafe or ride over the course of a couple hours.
PS: Is it OK to get a massage during the week of your race?
MF: Yes, but avoid any deep-tissue-type work that could take you a few days to recover from, and [avoid] any massage work within two days from the race. Three days out is the perfect time to get your muscles flushed out and warmed up for race day.
PS: What should runners do while they're waiting at the start line in order to get ready for the race?
MF: Distract yourself! Don't let nervous energy get the best of you. Talk with friends (or make new ones), and do your best to stay calm and relaxed. Once the race starts, temper that excitement over the first few miles to ensure that you don't go out too fast.
If you're signing up for a race (or thinking about it), check out all of our race training plans here.