Trader Joe's Cauliflower Gnocchi Review
We Put Trader Joe's Gluten-Free Cauliflower Gnocchi to the Test, and Here Are Our Thoughts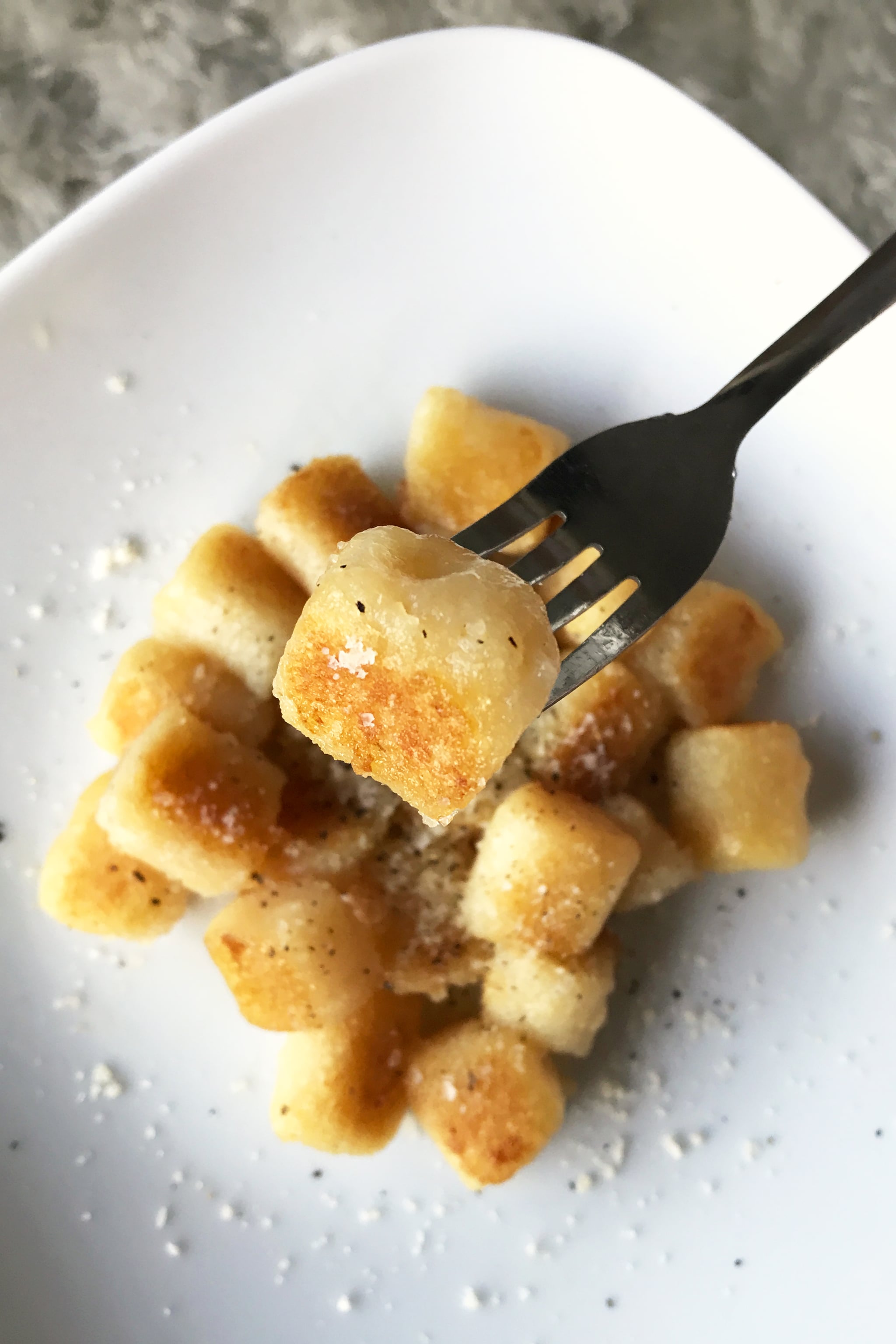 Trader Joe's got us excited about cauliflower when it dropped the cheese pizza crust, and since then, the affordable grocery store has made more moves in the veggie-based direction. Enter cauliflower gnocchi, one of Trader Joe's hottest products that keeps flying off shelves. When I first heard about this impasta — Get it? Like when zoodles try to be pasta? — I was skeptical and intrigued. Gnocchi is a very specific Italian cuisine with a texture that's hard to master, even for skilled cooks who have nailed the potato-to-flour ratio. When I added other healthy Trader Joe's items to my cart on a recent grocery run, I knew I had to grab TJ's $3 Cauliflower Gnocchi from the frozen aisle and test it for myself.
First things first: the ingredients are cauliflower (75 percent, the brand claims), cassava flour, potato starch, extra virgin olive oil, and sea salt. There are two and a half servings per bag and 140 calories and 22 grams of carbs per serving. While I first assumed this to be a low-carb option, I realized otherwise upon inspecting the ingredients. Cassava flour is extremely high in carbohydrates, thanks to the starchy cassava plant. However, it is gluten-free, so if you suffer from a gluten intolerance, this gnocchi is definitely right for you.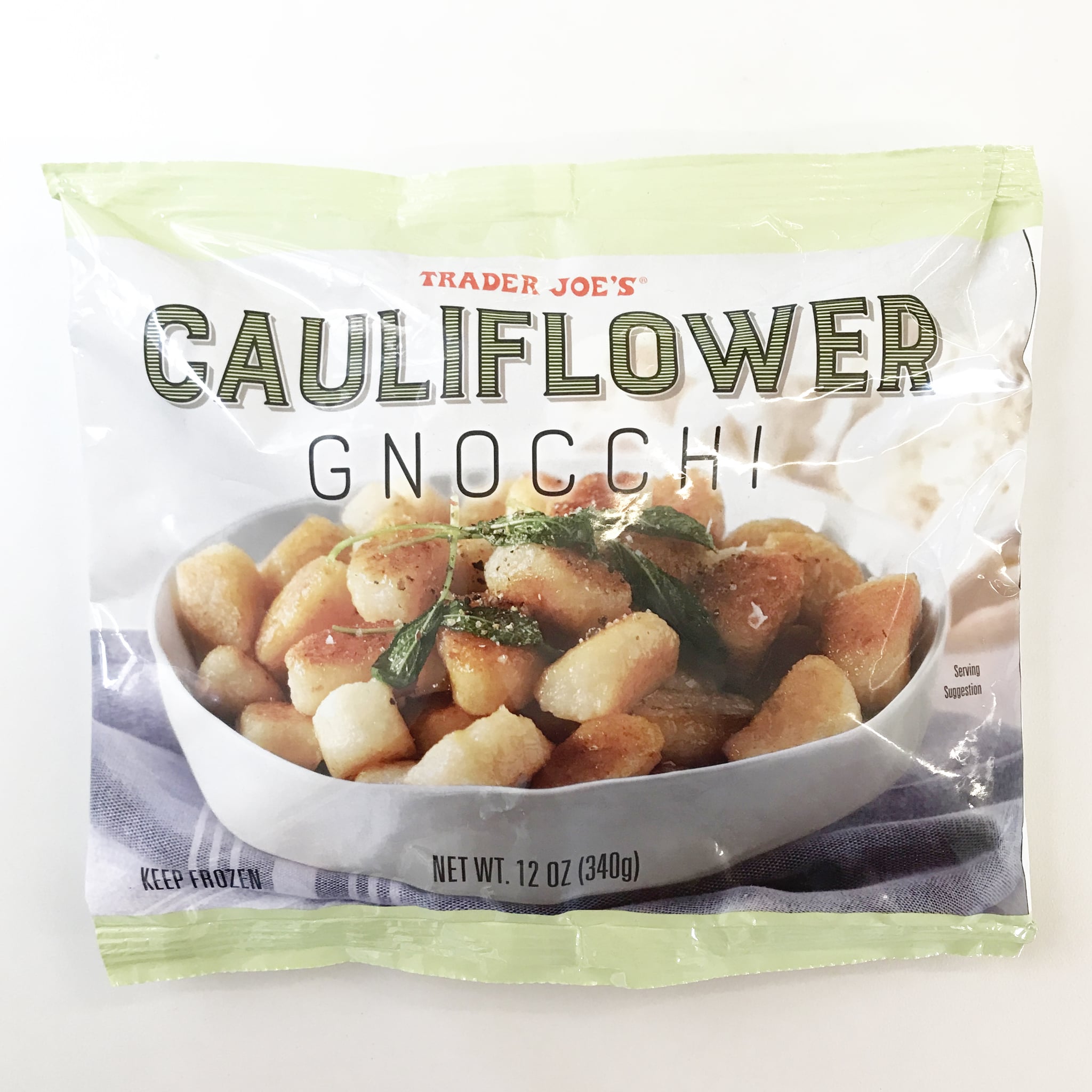 The gnocchi comes frozen, and following the cooking instructions is key to a successful result. I recommend the stovetop method, which requires covering the package's contents in a skillet with 1/4 cup water over medium heat, and then achieving a crispy finish by sautéing for a few minutes more. If you prefer, you can boil the gnocchi and skip the crispy exterior altogether. I kept it simple by adding a little bit of butter, Parmesan cheese, pepper, and a sprinkle of flaky sea salt, and I happily devoured my entire plate! If you have time to make it more of a complete meal, I'd recommend tossing it with basil pesto, vegan bolognese, veggies like asparagus and mushrooms, or fresh lemon and peas.
I was pleasantly surprised by the texture — not quite as pillowy as regular gnocchi, but each little dumpling was slightly crunchy on the edges and just soft enough (without falling apart). The cauliflower flavor is prevalent, but it's not overwhelming. I happen to be a rather harsh critic of Italian food (thank you, Mom!), and I can confidently say I would buy this again. I definitely recommend snagging this creative spin on cauliflower before the next trend inevitably takes over — your move, cashew cheese.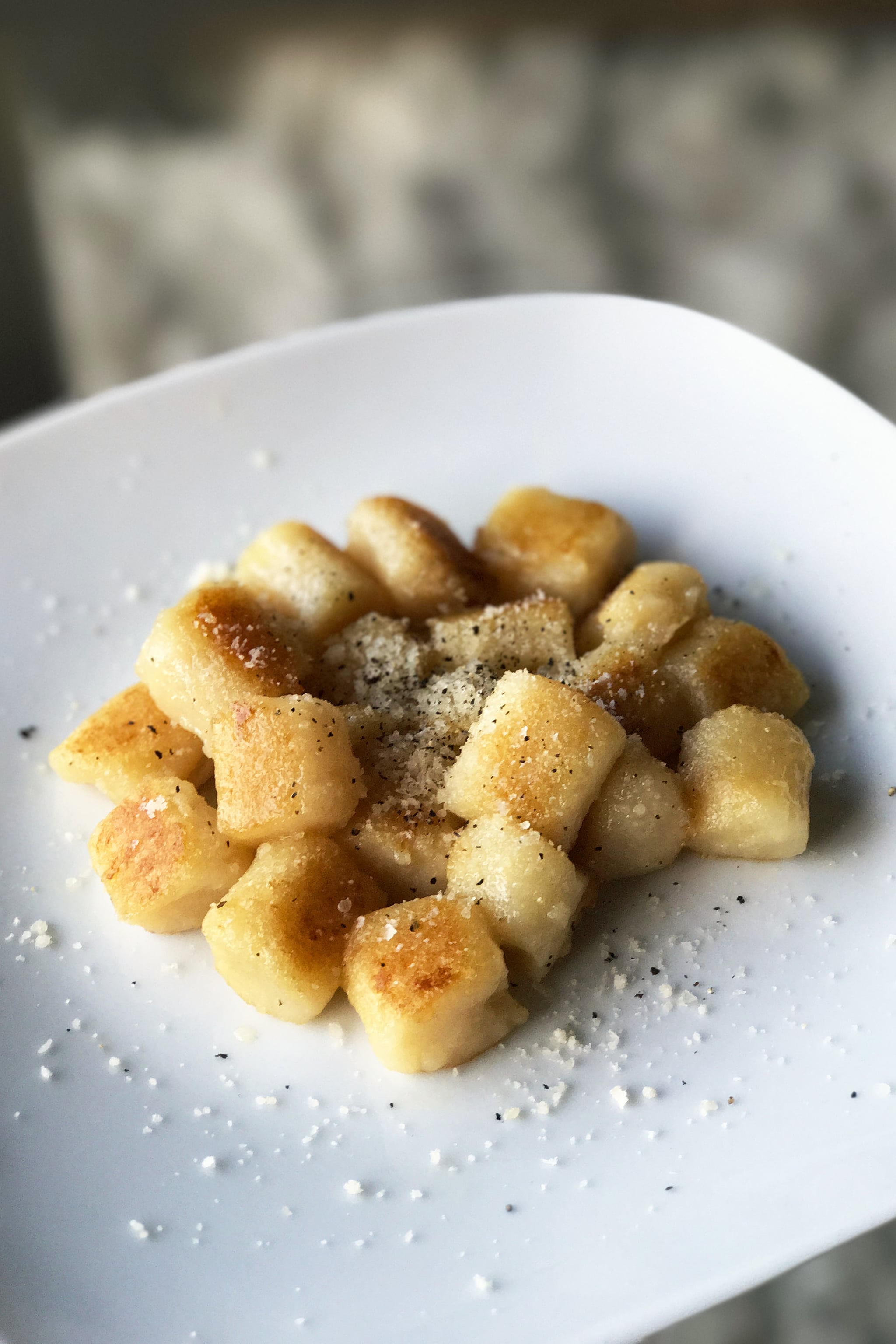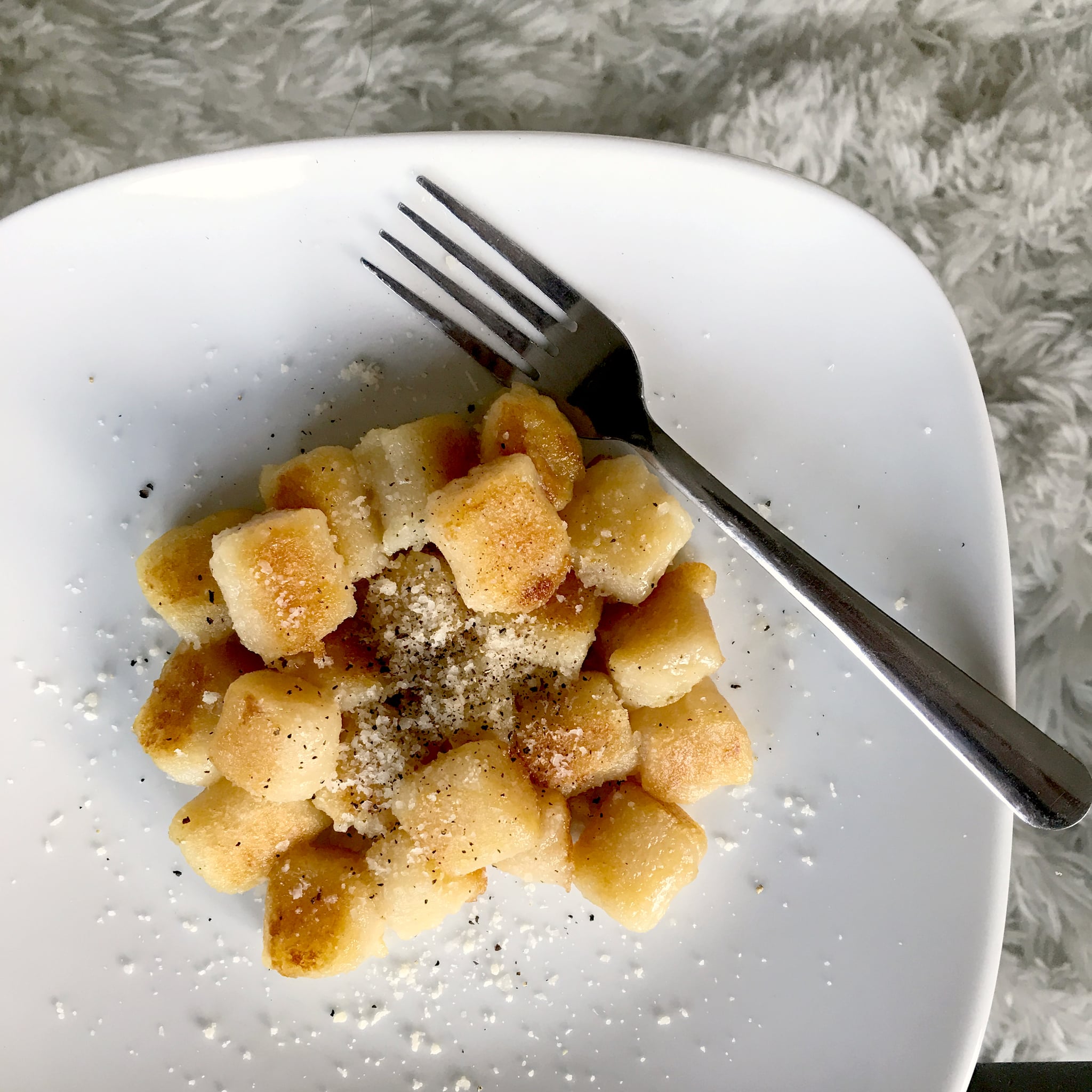 Prices and products may vary by Trader Joe's location.
— Additional reporting by Lauren Harano
Image Source: POPSUGAR Photography / Erin Cullum