Trader Joe's Dairy-Free Holiday Drinks
You'll Definitely Want These 3 Dairy-Free Holiday Drinks From Trader Joe's (Nog Included!)
The countdown is on. With December well underway, you only have a few more weeks to get your hands on these coveted dairy-free beverages from Trader Joe's.
Almond Nog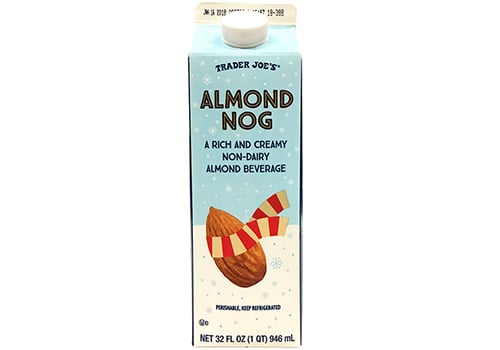 While not as thick, rich, or sweet as traditional eggnog, the Trader Joe's version is a worthy stand-in for anyone following a dairy-free lifestyle. With an almond-milk base, we especially love using the nog in festive smoothies or as a creamer for our morning coffee.
Pumpkin Spice Almond Beverage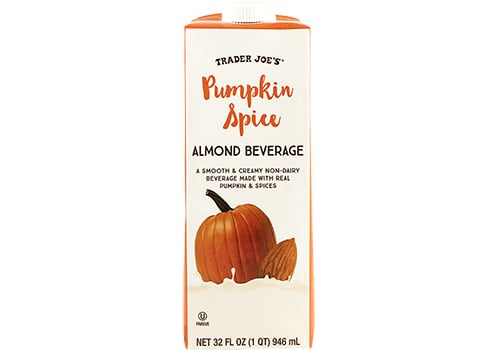 Skip the trip to your local coffee shop and use the Pumpkin Spice Almond Beverage to make your own PSL at home. Made using real pumpkin puree, the drink is made with classic pumpkin pie spices like cinnamon and nutmeg.
Chocolate Peppermint Almond Milk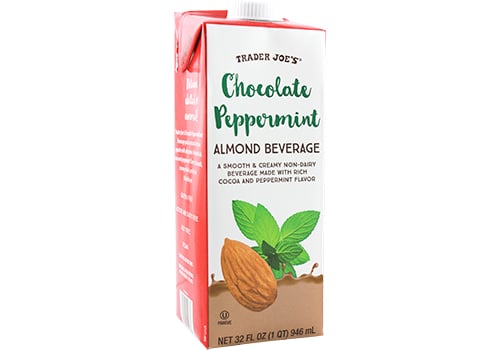 The sky's the limit with Trader Joe's Chocolate Peppermint Almond Milk! Drink it warm or over ice, add a splash into your coffee, or get crazy and use it in a holiday cocktail.