Warm Salad Ideas
Warming Salad Ideas Perfect For Chilly Days
With all the amazing fresh produce of Summer, you couldn't get enough of those huge bowls of raw salad. But now that we're donning coats and scarves, you're all about hot soups, creamy macaroni and cheese, and homemade casseroles. Too bad eating all those comfort foods is a new jeans size waiting to happen. Keeping up with your daily salad habit is one surefire way to prevent weight gain — especially now that we're entering holiday season — but if a cold, raw salad is less than appetizing in these chilly months, here are some ways to add warmth to your bowl.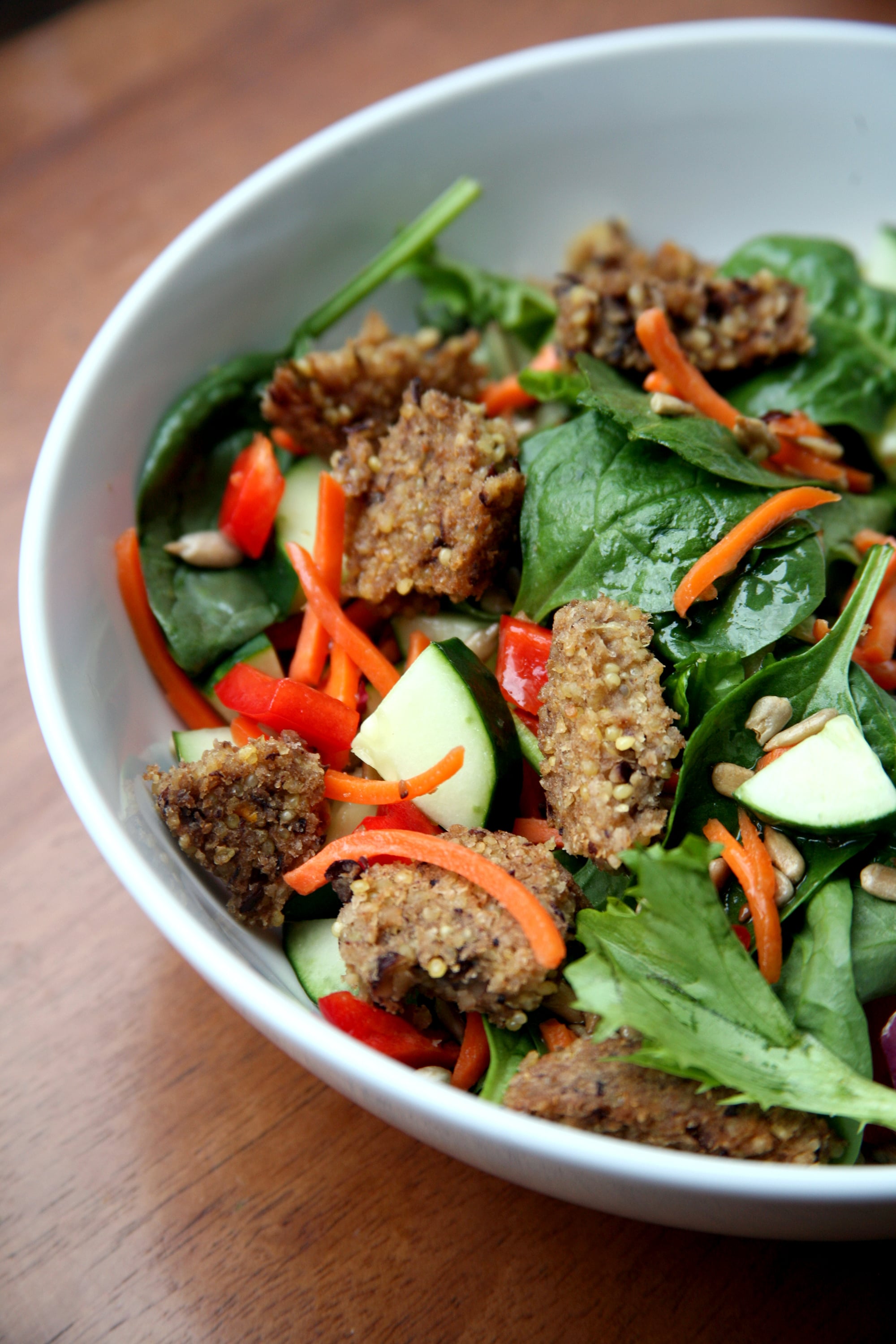 Add Some Heat
Who says a salad has to be cold? Adding grilled chicken or fish, baked tofu or tempeh, roasted veggies like red peppers or cubed sweet potatoes, grilled corn, a broken-up veggie burger, or even a fried egg will warm up the greens, causing a tasty wilting effect. Mixing in cooked quinoa, rice, or other grains can also warm up your salad bowl. Or go completely hot and sauté your kale or spinach for a few minutes to make your previously cold salad seem more like a stir-fry. Cook salad add-ons with heat-inducing ingredients like cayenne and hot peppers, and you'll really get your internal fires burning.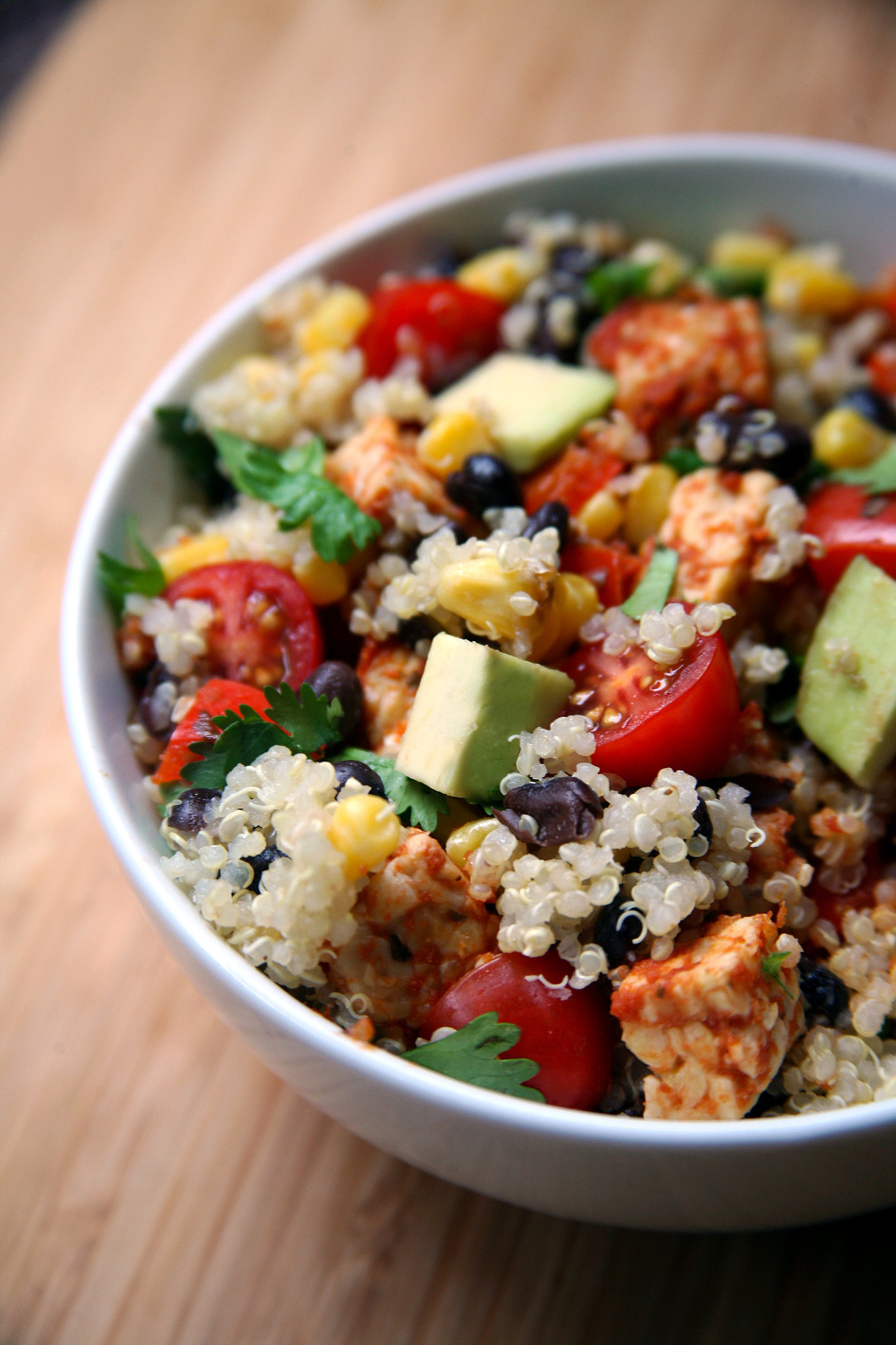 Bulk It Up
Colder weather makes us crave heartier foods, and let's face it: a salad is the opposite of that. Make your basic bowl of greens more filling by making sure to include all three of these — carbs, protein, and healthy fats. We're talking whole grains, nuts, seeds, avocado, shredded cheese, chopped hard-boiled eggs, chicken, whole grain croutons, dried fruits, beans, and olives. The variety can also help beat salad boredom.
Make It Half Your Meal
Soup and salad or soup and a sandwich are popular combos, and for good reason. They can make a frigid bowl of salad seem so much more appetizing when you can follow cold, crunchy bites with something warming. Pair your bowl of salad with something hot, like a steamy bowl of chili, a freshly pressed panini, or even a small, just-toasted bun. As long as you're mindful of not going overboard on the meal's total calories, it's a satisfying way to ensure you get your veggies.