What Is Coffee Flour?
Meet the Gluten-Free, Grain-Free, Nut-Free Flour You Probably Haven't Tried Yet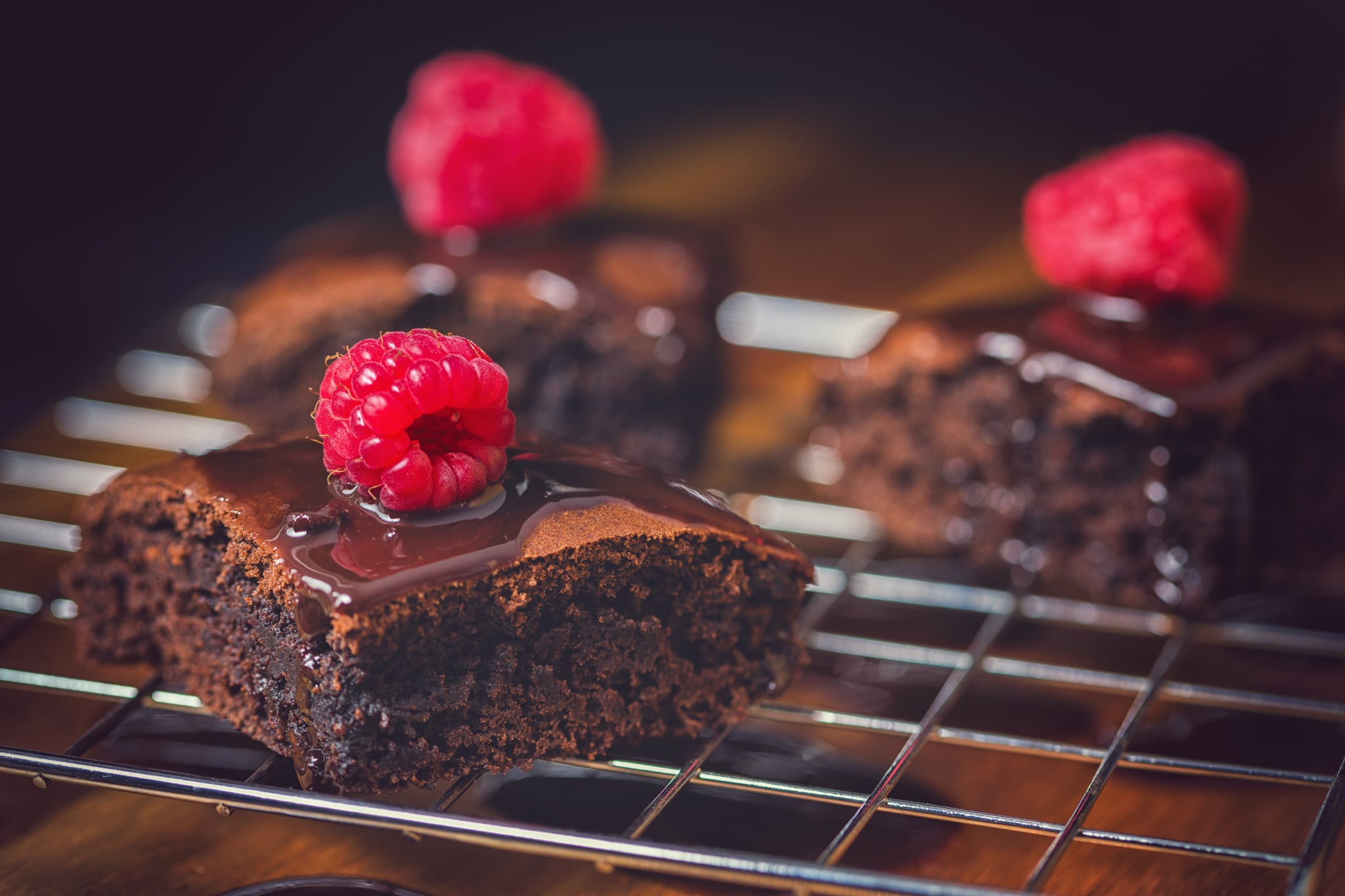 By now, you've probably heard of almond flour, cassava flour, and coconut flour — baking wonders for those who have dietary restrictions or are simply trying to cut carbs. One you might be less familiar with is coffee flour, though if you spend much time roaming stores like Trader Joe's, you might have spotted it on the shelves. Before you toss it in your cart for the first time, here's everything you need to know about this up-and-coming ingredient.
What Is Coffee Flour?
Coffee flour is derived from the coffee cherry plant, the same plant that coffee beans are harvested from. Usually, the coffee fruit is discarded, but after it was discovered that these leftovers could become a powerful ingredient in the world of baking, coffee flour emerged! The flour you'll see on the shelves of your local grocery store is made from just the pulp of the coffee cherry, rather than the skin and the pulp. It has no fat content at all, but the fruity roasted flavor of the flour is incredible.
Is Coffee Flour Good For You?
Unlike a lot of gluten-free flours on the market, coffee flour is grain-free and nut-free, which makes it perfect for someone following a Paleo diet. A serving contains 7 grams of carbohydrates, but six of those are from dietary fiber, making it an ideal choice for a low-carb diet as well. "It's packed with plant-based antioxidants and potassium, plus key minerals including iron and calcium," Jackie London, MS, RD, CDN, nutrition director of the Good Housekeeping Institute, told POPSUGAR. "Just like other plant-based flours, it provides protein, too."
And while it's beneficial for your health, it's also good for the environment. "Coffee flour is a highly sustainable product, since it's a new use for the pulp leftover from the production and growth of coffee beans," she said. Birds, meet stone.
What Can You Make With Coffee Flour?
Coffee flour has a strong coffee flavor, so you might try it in baked goods like brownies or cake loaves. Basically, anything with chocolate will pair well with the flavor profile of this flour. However, because of its unique texture and bold flavor, it's best to use it in a 1:3 ratio with a more traditional flour. Try pairing it with almond flour, all-purpose flour, or even coconut flour.