What Happens When You Practice Yoga Every Day
I Practiced Yoga Every Day For a Month, and I'm Stronger, Emotionally and Physically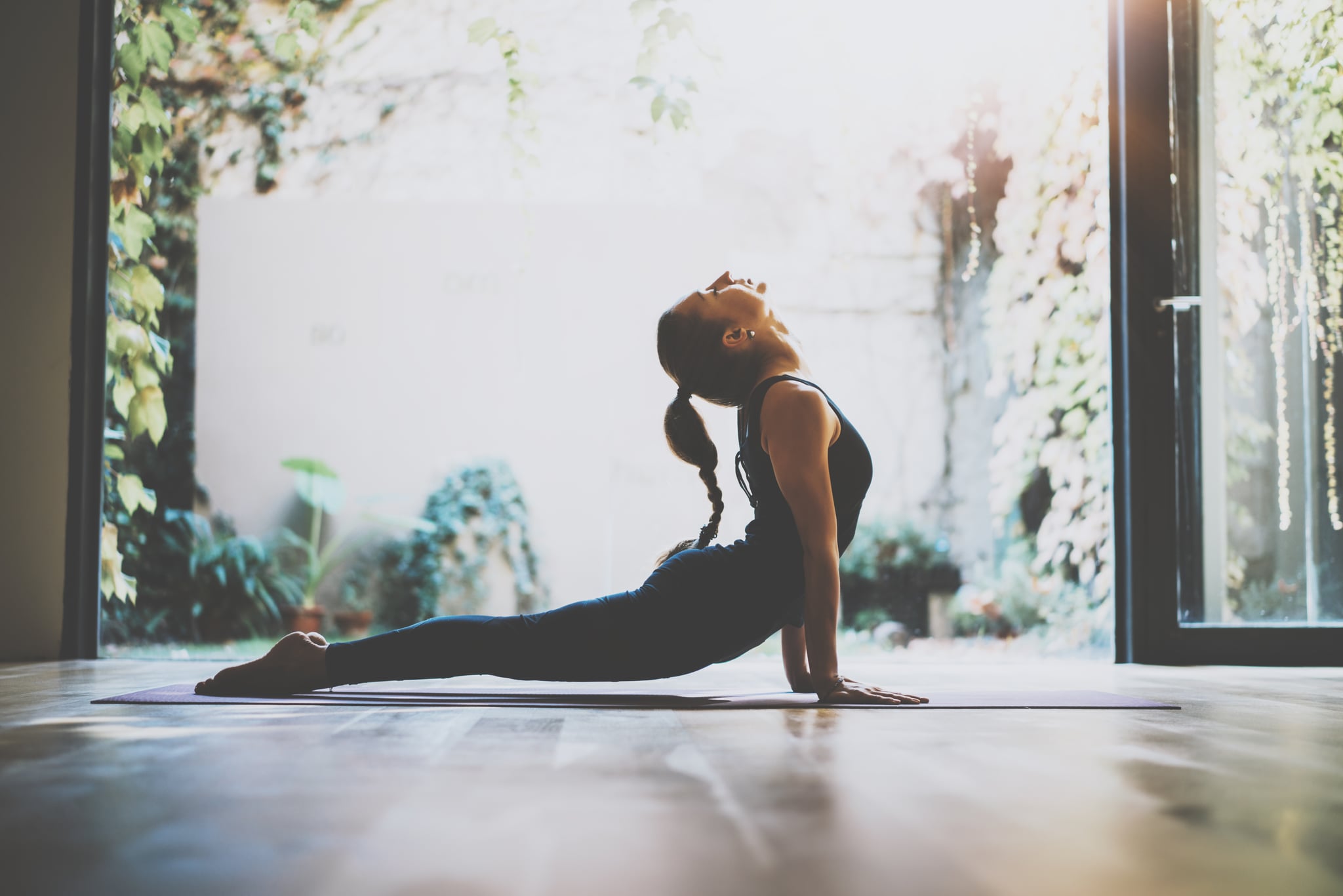 A few months ago, I made a commitment to complete a 30-day yoga challenge. I mostly hoped to find some quiet time for myself, every single day, in the midst of my often chaotic schedule. I had practiced yoga before, but never consistently — I would take classes when I could afford it, or pull up a video on YouTube and roll out my mat in my bedroom. I always ended these sessions feeling so calm, but like anyone else, when things get hectic, I sacrifice self-care first. This time, I was determined not to give up my "me" time, but what I didn't expect was the physical strength I'd gain from this month-long experiment. Here's how it went.
Week 1
I quickly learned that finding time to work out every day would be easier said than done. For the first few days, I tried to practice yoga at the end of the day, just before bed. That didn't last long. By the time I had tackled all my other responsibilities, I felt too tired to do much else. Yet, no matter how much my bed was calling to me, I grabbed a mat and followed along with a video I had cued up. Some of the routines came easily to me, and others were more challenging, but after just a few days, I could already tell a difference. I felt calmer, stronger, and quieter; I wasn't as easily upset, and I found myself appreciating the little things, like the smell of my coffee in the morning. And so, I graciously pressed on.
Week 2
By the second week, I had begun setting my alarm earlier so I could complete my practice before I started my day. It was amazing. Even if I only got 20 minutes in, it was still time that was mine. On top of that, waking up early to practice yoga meant I also had more time for the rest of my morning routine. Gone were the chaotic, rushed mornings I was accustomed to, which so often set the pace for a stressful day. Instead, I arrived at work comfortably early, having already eaten breakfast, packed a lunch, and picked up coffee. I almost laughed watching my coworkers storm into the building at 9 a.m., frazzled and exhausted.
Week 3
My routine was running seamlessly at this point. Knocking out some yoga poses in the morning allowed me to have time in the evenings for the unpredictable, like last-minute grocery shopping, appointments, or plans with friends. Today, even with the challenge over, I continue to wake up early each morning, sometimes to practice yoga and sometimes to do laundry, write, or simply enjoy a cup of coffee. Checking off my personal to-do list before the day even begins is so satisfying. And I never would have discovered this power if I hadn't taken on this 30-day challenge.
Week 4
After a month of practicing yoga every day, I noticed a physical change, too. I could get deeper into stretches and poses than I could at the beginning, and my muscles allowed me to hold them longer. My breathing became more fluid, deeper, and more consistent. I felt longer, leaner, and stronger . . . and my husband noticed it, too.
My month-long yoga journey took me many places. Along this path, I found humility, strength, patience, balance, and peace. Those 30 days of practice left an indelible mark on my life and my routine. I would encourage anyone to seek out a challenge such as this one, whether you're searching for alone time or physical strength or even just simply have always wanted to get into yoga. It's one habit that has changed me for the better.