Ally Love on Peloton Instructor Friendships and Stretching
Ally Love on the Special Bond She Shares With the Other Peloton Instructors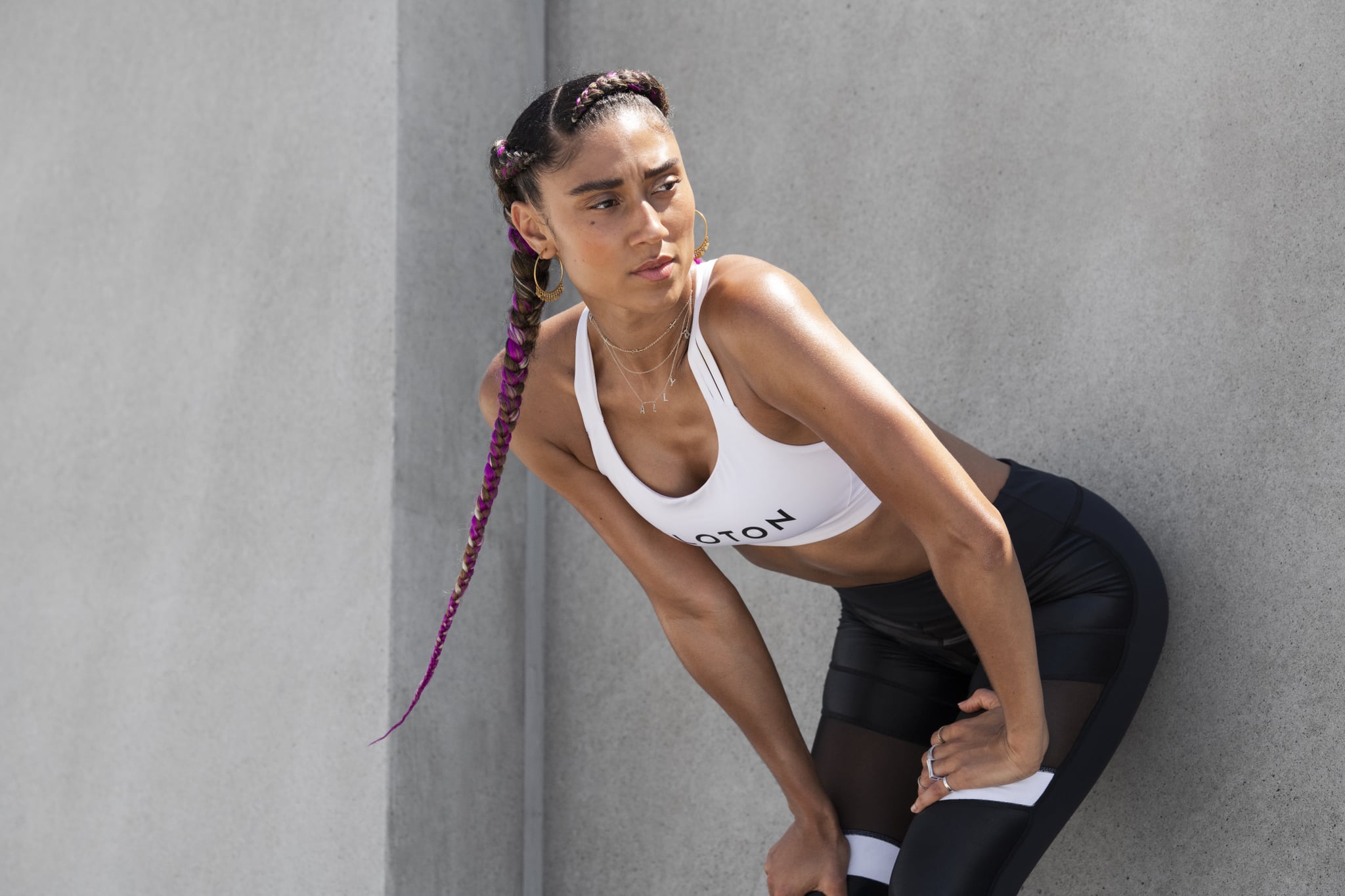 Ally Love, a senior Peloton instructor, was one of 11 teachers when she joined the company four years ago. Now, that count has reached 34 teachers — and Love said her incredible colleagues and the community she's helped cultivate solidifies her sense of purpose.
"As an early instructor, it's been incredible to see this sensational community grow to over three million members, and also to have seen Peloton innovate at the rate we have."
Love has a bird's eye view of how everyone interacts, from teachers to users. Members, however, hardly get to see the camaraderie between instructors.
"I think members are always curious about what the relationship between instructors is like, and I think it's fun for them to see how we're all friends and have so much fun together."
"We're friends, and we have a bond because of our unique position to experience, perform, and produce content that has never been produced before in the manner we're doing it at Peloton, which intersects media, tech, and fitness."
Another mystery to members is which classes teachers favor the most. But to be fair, Love struggled to provide a clear-cut answer.
"I do love Peloton Barre, especially intermediate classes, because it's new and a novelty. [Barre] requires no hardware, and I get to move my body differently."
She's a big fan of Sunday's With Love, Feel Good rides, and Tabata and Pop rides, too: "I know it seems like a lot, but we have such a variety of classes at Peloton, so it's hard to pick just one."
Love even gave Peloton's stretching sessions a shoutout when I asked her opinion on the app's most underrated class.
"I don't think there's an underrated class necessarily," she said, "but one thing we all encourage members to do is to take stretching classes. We have warmups, cooldowns, and stretches that are great no matter what discipline you're taking."
Investing in warmups and cooldowns are important parts of preparing your body for workouts, Love said — which is why Peloton makes prioritizing stretching easy.
Click here for more health and wellness stories, tips, and news.