American Athing Mu Wins Gold Medal in 800m at 2021 Olympics
American Athing Mu Wins Gold in the 800m — Oh, and Breaks the US Record!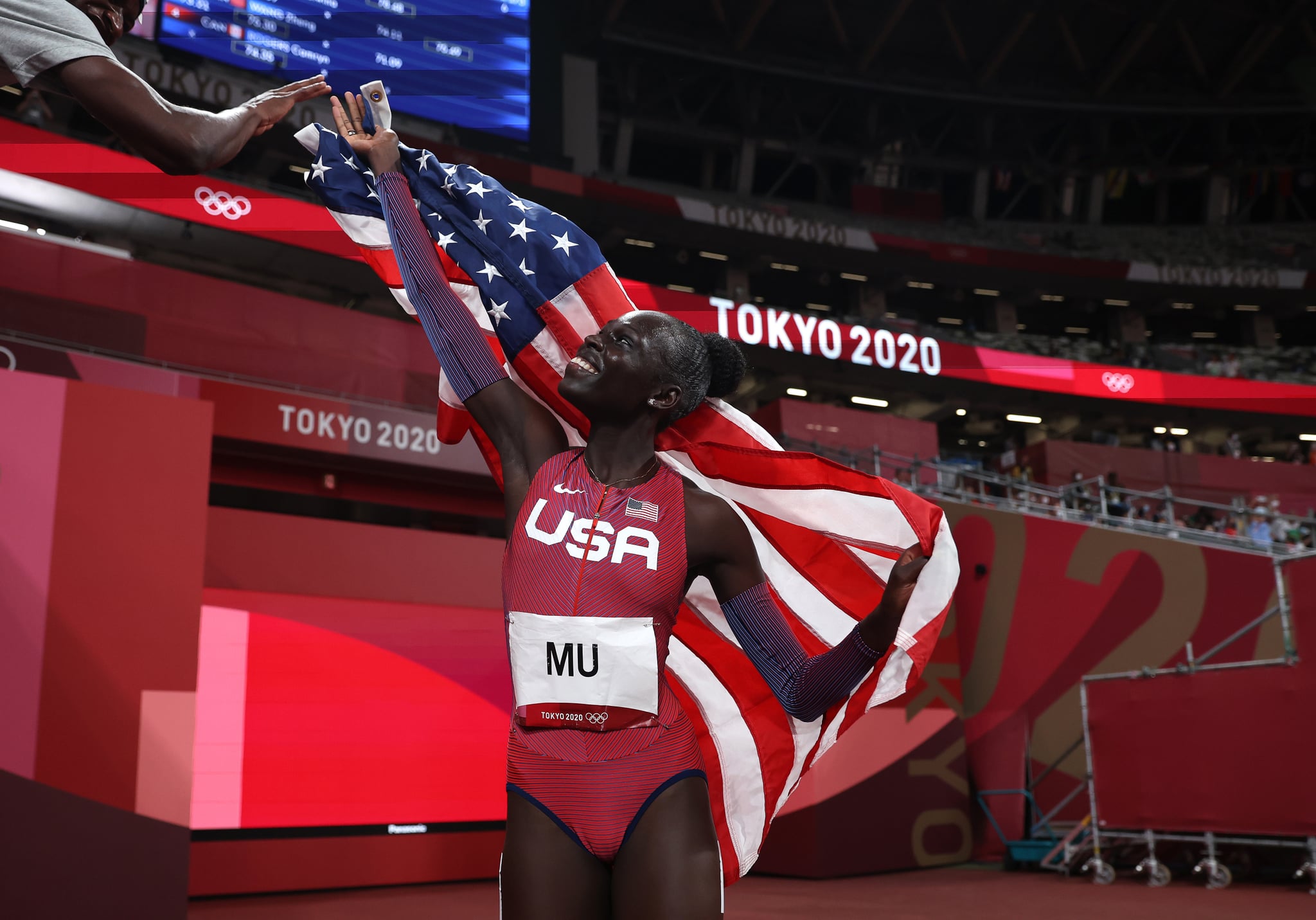 On Tuesday at the 2021 Tokyo Olympics, American track and field Olympian Athing Mu won gold in the 800m. In the lead for most of the race, she did it in 1:55.21, breaking the previous U.S. record of 1:55.61 set by teammate Ajee Wilson back in 2017. It's been over 50 years since Team USA took home gold in this event, with an Olympic-record of 2:00.9 by Madeline Manning at the 1968 Mexico City Games. At just 19 years old, Mu's speed is beyond impressive!
Coming in right behind her with a personal best time of 1:56.81 was 2019 world silver medalist Raevyn Rogers, who earned a bronze medal for Team USA. If you can't get enough of women's track and field events, check out the 400m hurdles finals and the steeplechase finals on Wednesday and the pole vault final on Thursday. Catch the 20km race walk final, javelin throw final, 400m final, 1500m final, and 4x100 relay final on Friday. And on Saturday, there's the marathon final, high jump final, 10,000m final, and 4x400 relay final. So many opportunities for more medals!