Antoni Porowski Opens Up About Mental Health and Body Image
Queer Eye's Antoni Got Real About Body Image, Mental Health, and Taking Self-Care Too Far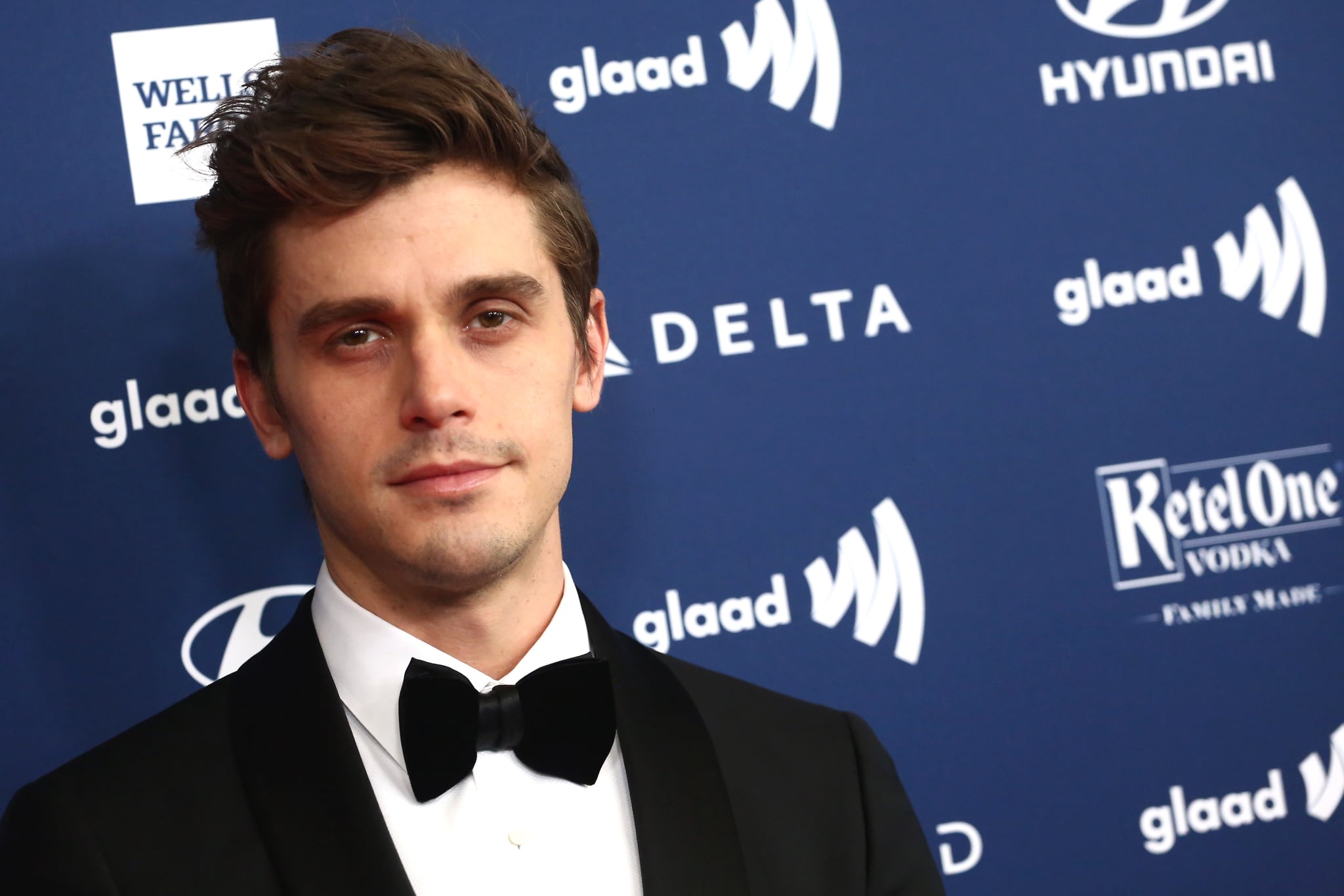 When a rise to fame is as dizzyingly sudden as Antoni Porowski's has been, there's bound to be a period of adaptation and a few ups and downs (mental, physical, emotional) along the way. Ups: a beloved and hugely successful Netflix show; a profession that he loves and which allows him to help other people; a new, bestselling cookbook just now hitting the shelves. Downs: a breakneck schedule, a mental health roller coaster, and the unrelenting spotlight of fame.
"I think I'm still trying to adjust to it," the Queer Eye star told Glamour UK in a recent interview. It's a process, but he's recently found meditation to be a path to balance and mental peace. A morning session of just 10 or 15 minutes of it helps to stabilize and set himself up for the day.
Antoni also shared how he uses therapy to ground himself and feel less isolated. "Whatever I was experiencing, it was like, 'Get me on the cross. I'm the only one,'" he said. But sharing those thoughts or issues with his therapist helped Antoni realized that he wasn't alone in whatever he was going through; some issues were common and definable, which made them easier to bear.
One thing Antoni has struggled with is his body image — perhaps surprising for fans who know him for his attractive, muscle-bearing Instagram shots. His body image has been closely tied to his sexuality, Antoni explained. "I was most comfortable with my body when I was in relationships with women, because there wasn't a sense of comparison," he said. "It was my first relationship with a guy where I kind of looked at myself and I was like, oh, my biceps aren't as big as his. My legs are longer. I wish my torso were longer."
Since becoming famous, Antoni's road to self-acceptance has taken another turn. "Being on camera all the time . . . you see yourself at an angle, and it's like, oh, what is that chin line?" Antoni has cut back on dairy since starting Queer Eye, which he said has noticeably changed his body. Still, he doesn't force himself to adhere to a strict food and exercise routine all the time. "I have days when I wake up and I just feel like human garbage. I just eat vegetables and try to eat plant-based and go to the gym twice in a day," he said. "Then I have days where I'm like, I'm feeling really good about myself. I'm gonna destroy two burgers today and finish the day off with pizza and a milkshake and maybe have a chocolate bar!"
As for self-care, Antoni said that although taking care of yourself is important, being of service to others might be even more crucial. "[Self-care] can be a little selfish, if you do too much of it, if you lean in too much," he explained. "Just remember that there are other people out there that you should be connecting with. We're not meant to be alone."
That doesn't mean ignoring yourself and your needs, though. Being on the show and getting to know the other members of the Fab Five (whom Antoni said are "like family") has taught him how to be fully comfortable with who he is — physically, mentally, and emotionally — and to recognize his needs, even when his schedule gets hectic. "There's always another thing on the horizon, and it gets challenging sometimes," Antoni shared, and it's OK to wake up feeling 60 percent. "I'm just going to be 100 percent of that 60 percent." Watch the full interview ahead.
Image Source: Getty / Tommaso Boddi / Stringer