Baleaf High-Waist Running Leggings Review
If There's a Pair of Leggings That's Better Than These, I Don't Want to Hear About It
As POPSUGAR editors, we independently select and write about stuff we love and think you'll like too. If you buy a product we have recommended, we may receive affiliate commission, which in turn supports our work.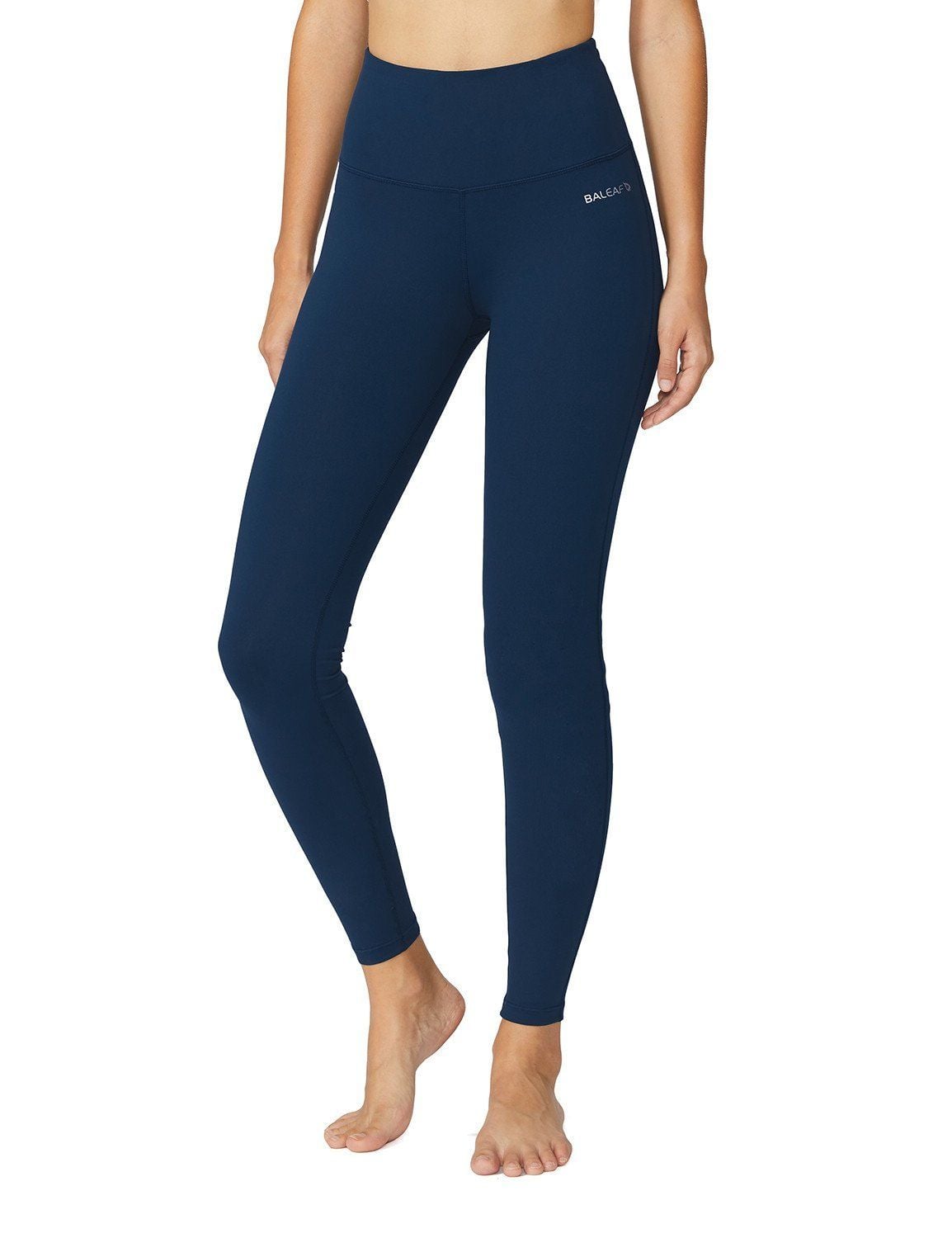 I spend a lot of time in workout gear, whether I'm working out or running to school drop-off. But despite having a pile of workout pants from a wide range of pricey brands, I always reach for my Baleaf High-Waist Running Leggings ($23) first, even if that means fishing them out of the hamper. Is it possible to be in love with a pair of leggings? Because if so, I've fallen hard for them.
Buying clothes online, especially from a brand you've never worn, always feels like a bit of a risk. I rely heavily on the reviews on Amazon when making a decision about what to purchase. That's especially true of the reviews with photos, because you can't hide see-through pants in pictures. It's been more than a year since I first added these leggings to my cart, and hundreds of washes, workouts, and preschool pickups later, they're still like new.
The highest compliment I can give these leggings is that I forget that I'm wearing them. Trust me, this is a good thing. They're super soft, and not once during a run or BBG workout have I needed to adjust them. It doesn't matter how many burpees I do — these leggings somehow manage to remain comfortable and make me feel like I look my best, too. Plus, they don't show any sweat, even after a half-marathon. Not that I want to wear them out to brunch after an intense workout, but I'm saying I could. That's pretty miraculous for $23.
While I'm the type of person who can stay dedicated to a workout regimen, I'm the laziest when it comes to washing clothes. I mix colors and fabrics, playing it fast and loose with the washing instructions on tags. Even though I have one of those fancy machines that has a setting for workout clothes, I just shove in more clothes than I probably should and let the machine do its best.
Somehow, even with all this washing abuse, these leggings are just as perfect today as when I opened that little Amazon box. You'd think that being washed and worn multiple times a week would create some wear and tear, but other than the logo peeling slightly, the pants themselves are hanging on. They're my forever go-to.