This New Banza Pizza Crust Is Made From Chickpeas and Has the Perfect Chewy Texture
Banza, the company that makes chickpea pasta, has just released its new frozen pizza crust, and the brand sent me a few to try out. Yep, it's also made with chickpeas, so it's an option for those looking to cut down on grains. Banza also released frozen pizzas topped with cheese, but since I'm vegan, I wanted to try the plain crusts, so I could add my own toppings. I know you want to know one thing — how does it taste? Keep reading to find out and to check out the ingredients and nutritional info of this Banza Pizza Crust.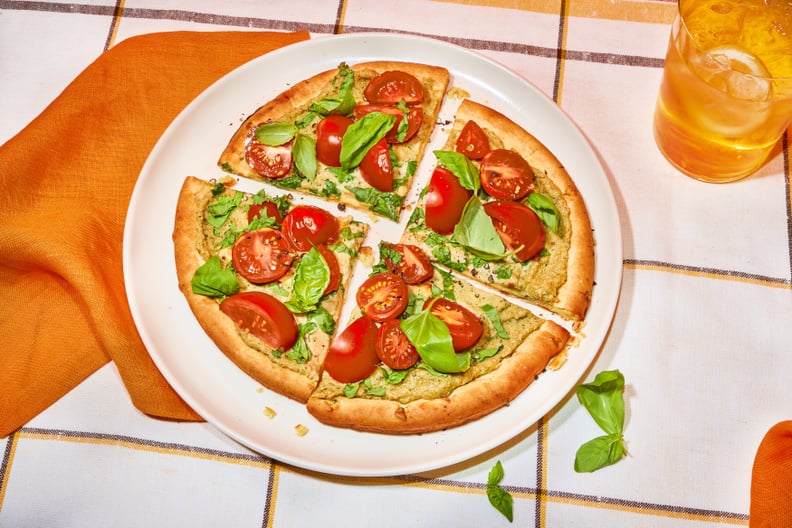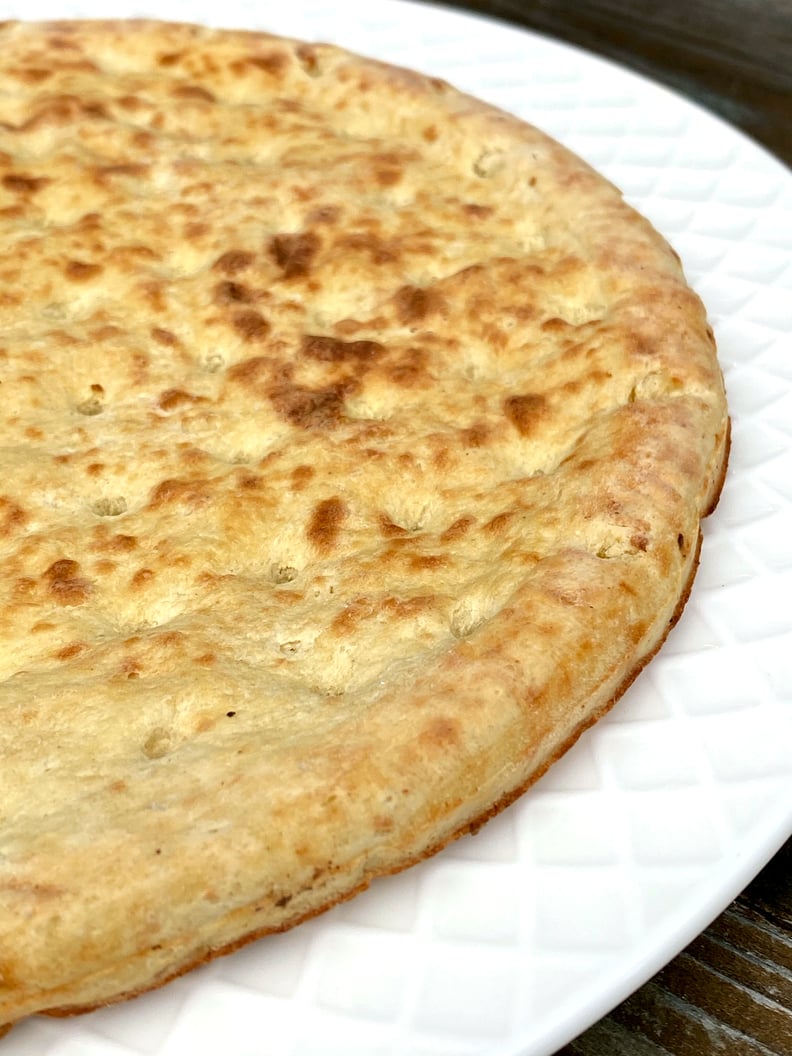 Banza Frozen Pizza Crust Is Vegan
Yep, this Banza Plain Pizza Crust is not only vegan, but it's also grain-free and gluten-free! Since it's frozen, you can keep it on hand in your freezer, and a quick meal will be ready in 10 minutes.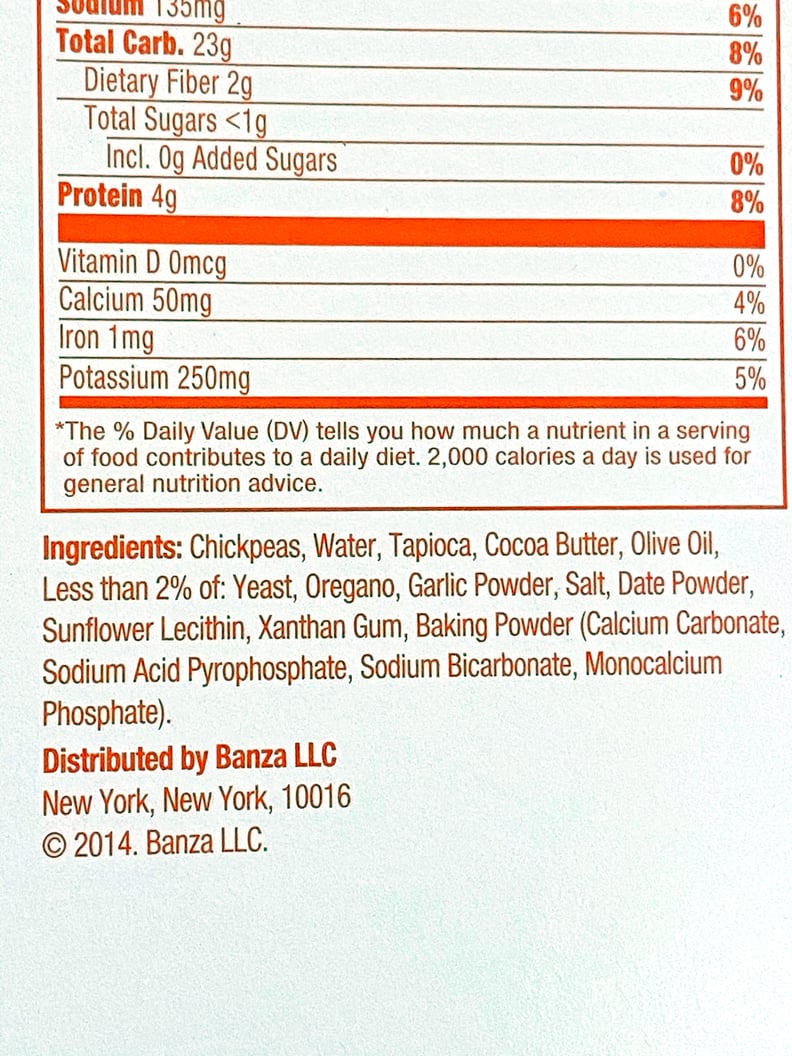 Banza Pizza Crust Ingredients
Banza frozen pizza crust is made with chickpeas, water, tapioca, cocoa butter, olive oil, and less than two percent of: yeast, oregano, garlic powder, salt, date powder, sunflower lecithin, xanthan gum, and baking powder.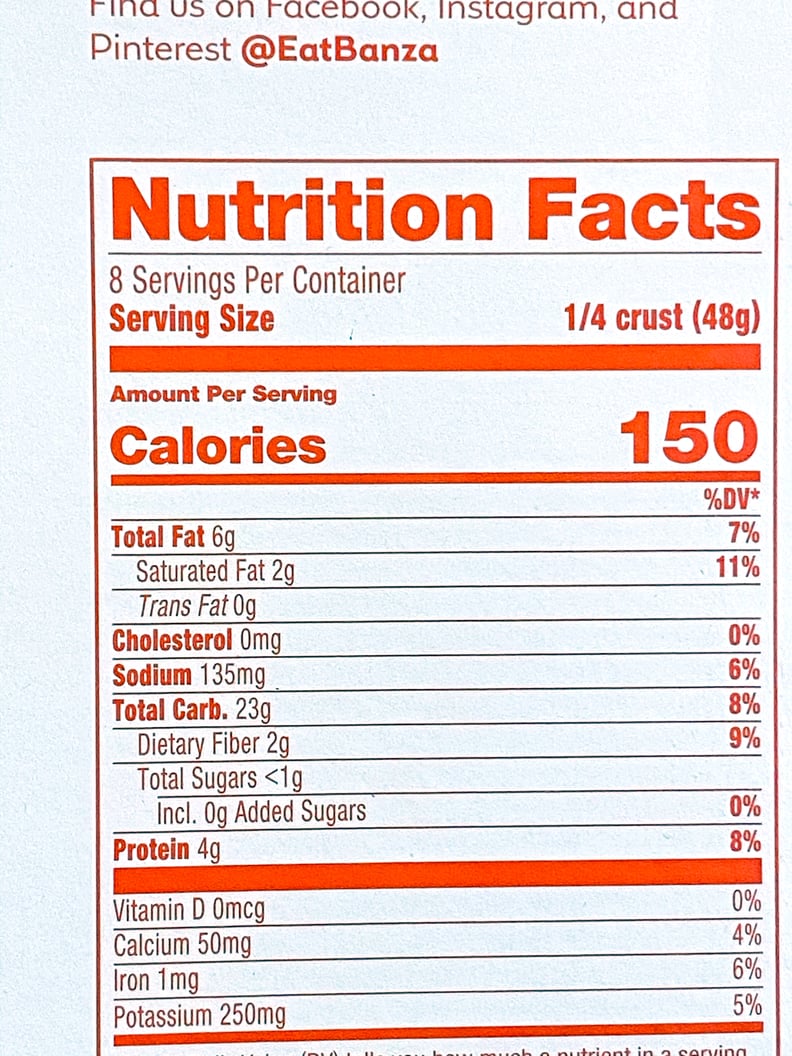 Banza Pizza Crust Nutritional Information
The nutritional info on the box is for one-quarter of the crust (it comes with two crusts), but let's be real here — you're more likely to eat half of this pizza! It's still really healthy so if you eat two of the suggested servings, it has 300 calories, 12 grams of fat, 46 grams of carbs, four grams of fiber, and eight grams of protein. Of course, the toppings you add will increase these numbers. I like that it's fairly low in sodium, too.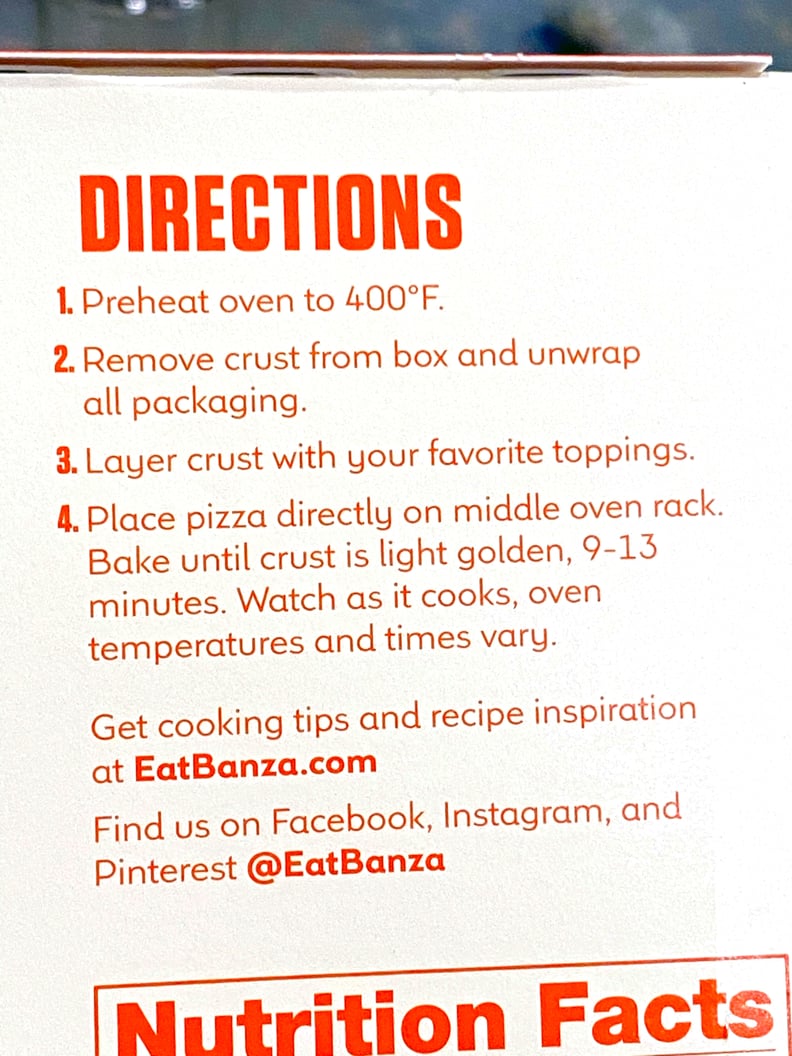 How Do You Cook Banza Frozen Pizza Crust?
Cooking up your Banza frozen pizza crust is pretty straightforward. Take it out of the packaging, top with your favorite toppings, and bake for nine to 13 minutes. I like that you don't have to precook this crust before adding your toppings.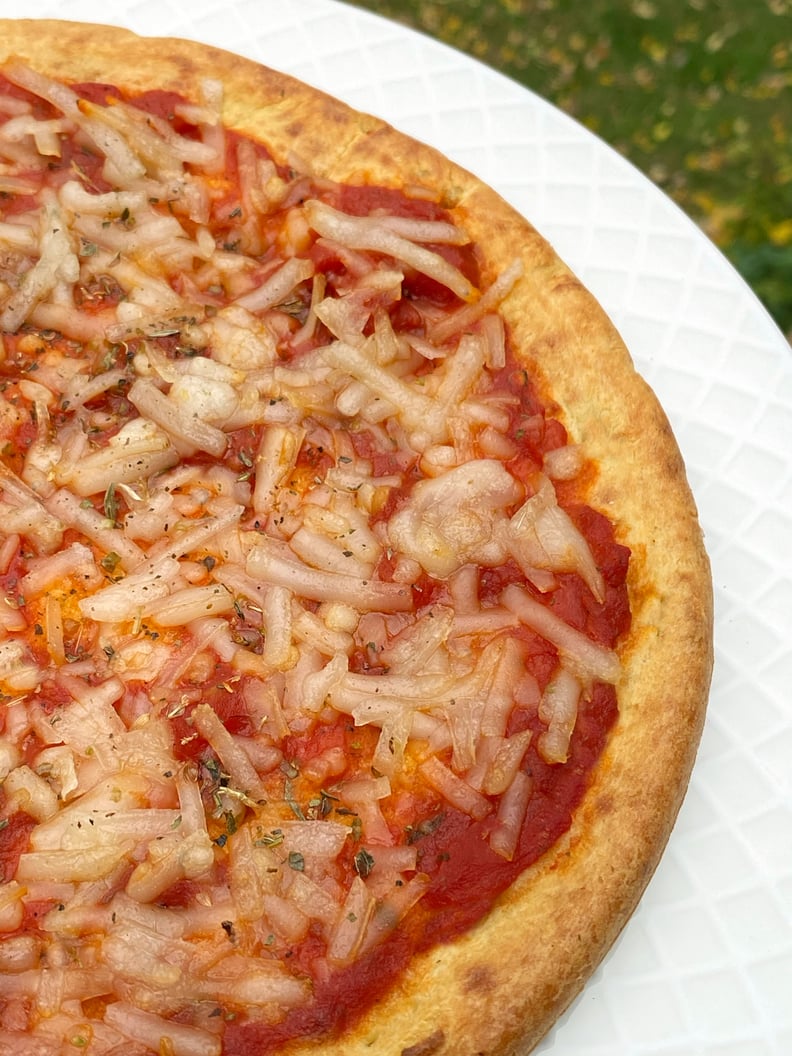 How Does Banza Pizza Crust Taste?
I topped this crust with tomato sauce and Trader Joe's Dairy-Free Mozzarella Style Shreds. I've tried many alternative nonflour pizza crusts, and after my first bite, this honestly has to be my favorite. I'm serious! I was floored by the mild flavor that was very much like wheat. I loved that the texture of the crust was slightly crispy on the outside, but when I bit into it, the inside was chewy. I immediately went in for my second and third bite!
I couldn't taste the chickpea flavor at all — it just tasted mildly sweet. The thickness of the crust was in between thin and thick, and for a frozen pizza crust, this was damn good!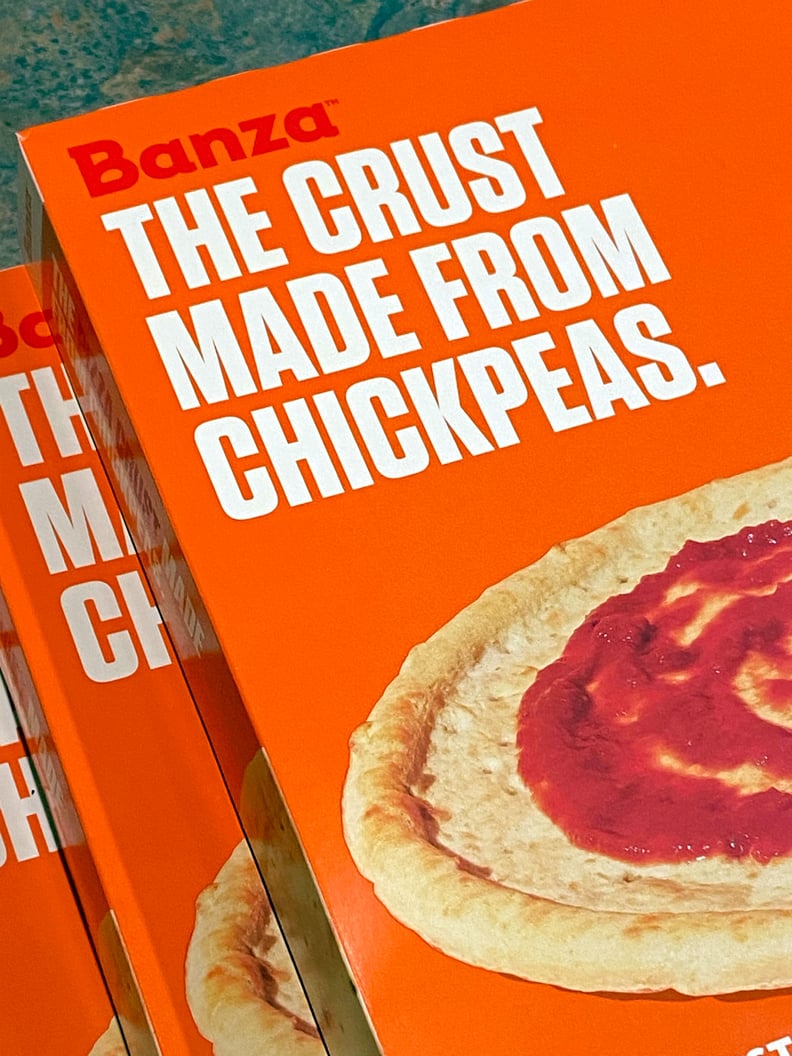 Where Can You Buy Banza Frozen Pizza Crust?
Starting Oct. 19, Banza Pizza will be available nationwide at Target, Whole Foods, Wegmans, and Heinen's with a sale price of $9, as well as online at Amazon and EatBanza.com ($50 for eight crusts).