Vegan Cauliflower Pizza Crust
This Low-Cal, Dairy-Free Cauliflower Pizza Crust Will Blow Your Mind
Yes, we know — everyone is talking about cauliflower crust pizza because it's lower in carbs than traditional pizza dough made with flour. But if you're avoiding dairy or eggs, the basic cheesy crust is off limits. Now you can have cauliflower crust made without mozzarella or eggs, and this one is just as easy to make.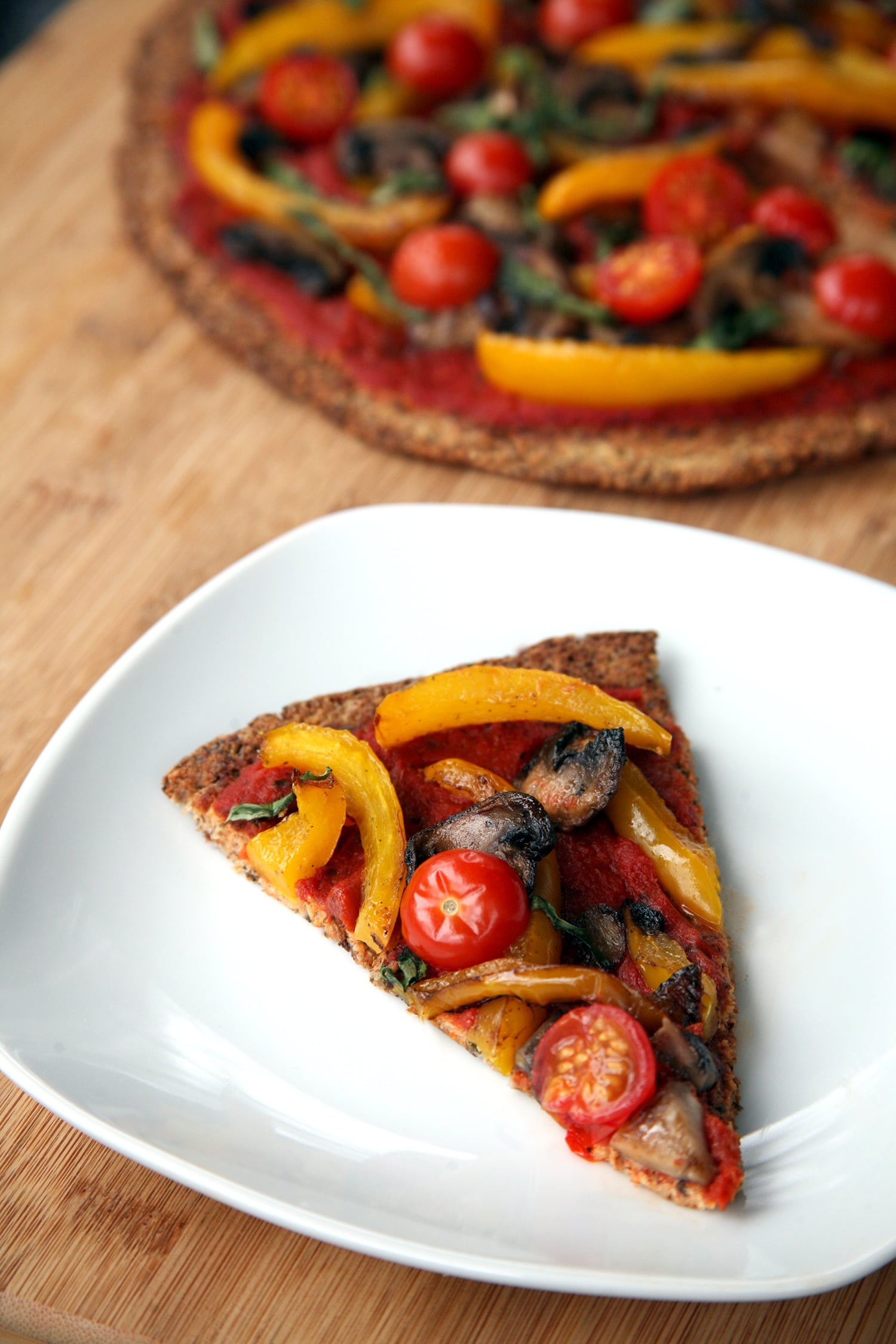 Made with flaxmeal to replace the eggs, and almond meal to add a little protein, this crust is jam-packed with delicious basil, oregano, and garlic flavor — you could eat it on its own . . . it's that good! And because it's low in carbs, this is a pizza you can indulge in.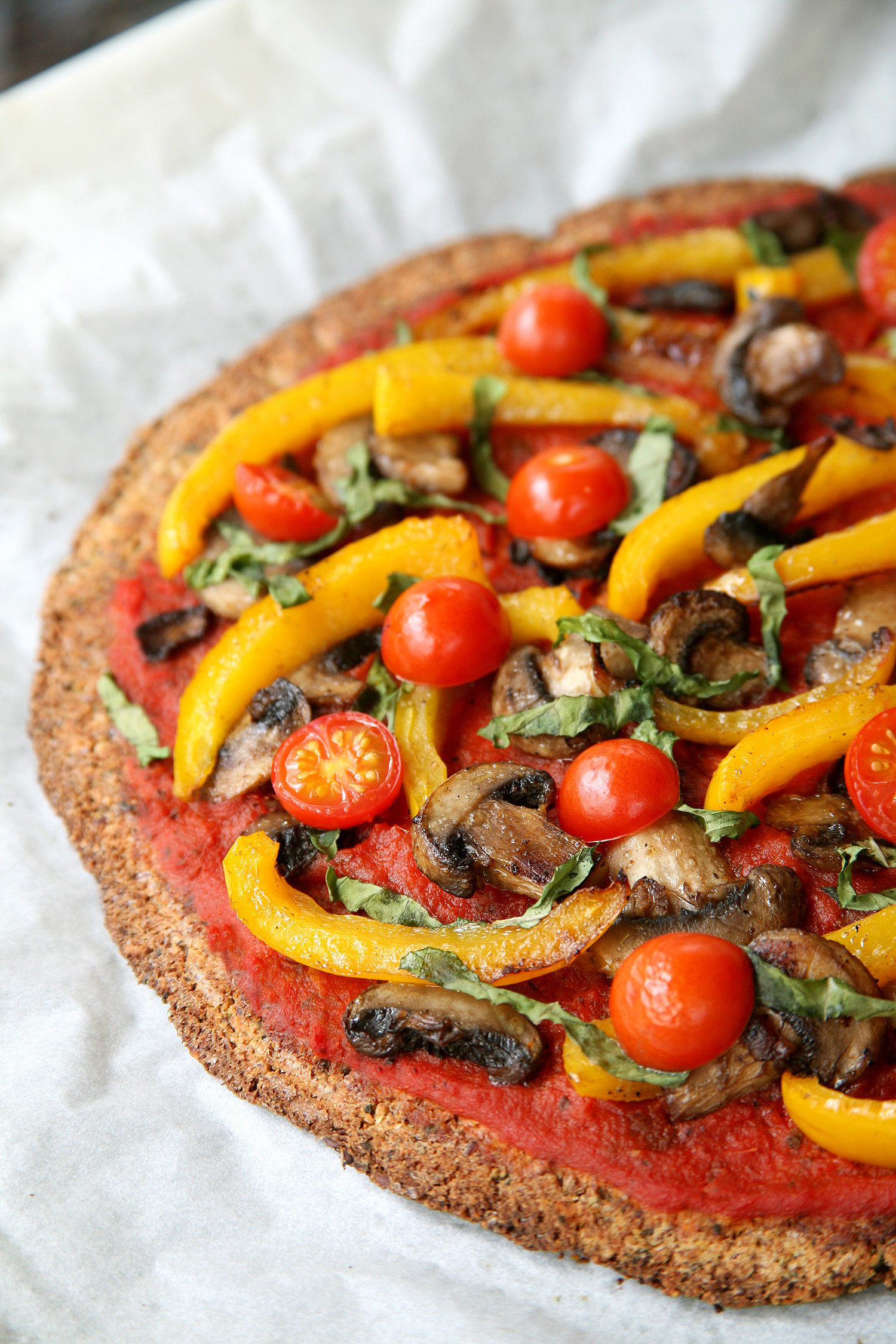 You won't get over how flavorful and bread-like this 218-calorie savory cauliflower crust pizza is — just note that this is more of a fork-and-knife pizza than one you'd pick up and bite into. And you'll definitely want to eat this right out of the oven, since the crust tends to get a little softer with time from the cauliflower soaking up the tomato sauce.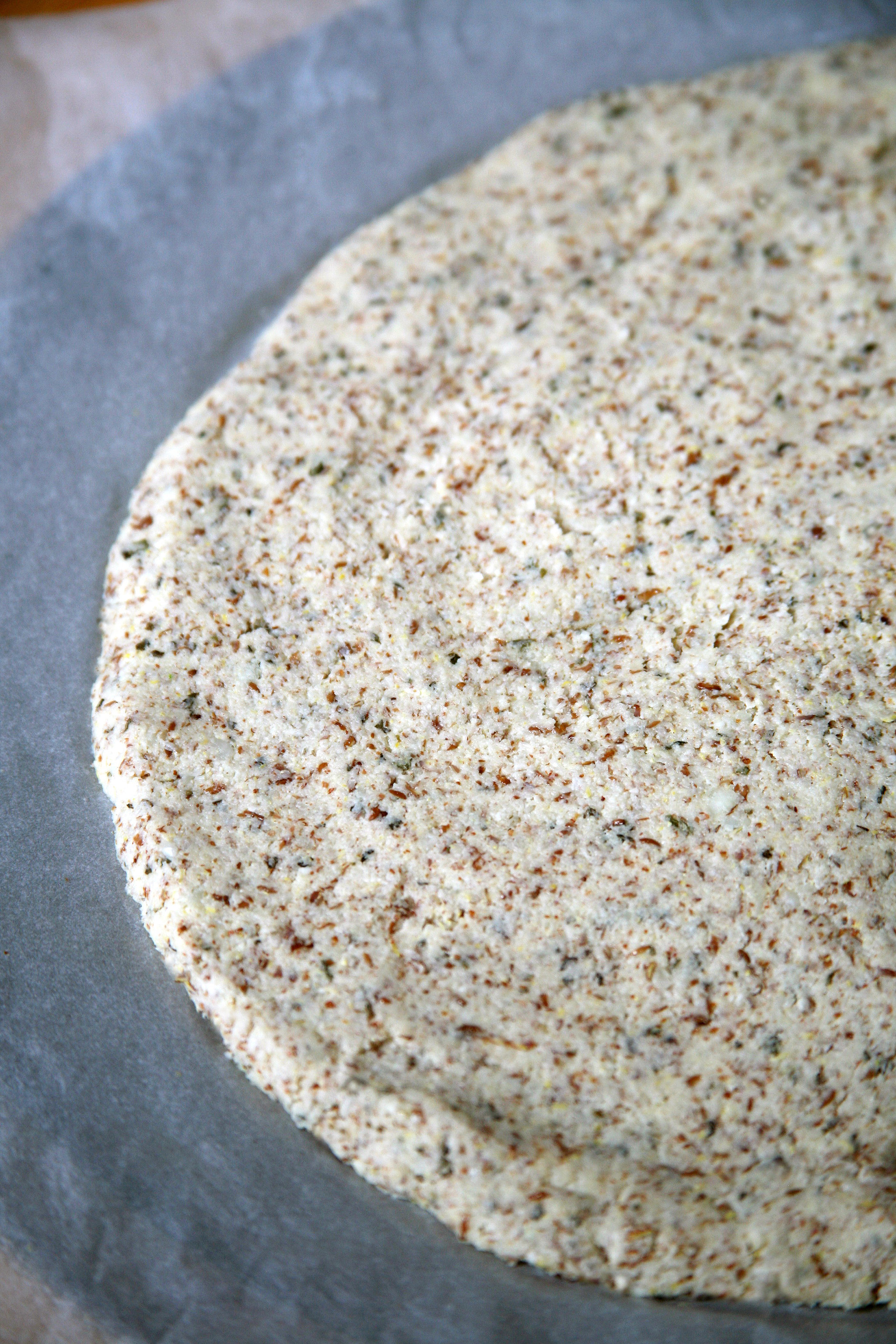 The toppings shown are pretty basic, but get creative and add vegan mozzarella, sauté tofu, or tempeh, or go with a Mexican theme and top with black beans and corn. Although it takes an hour to make, it's totally worth your time and effort.
Vegan Cauliflower Pizza Crust
From Jenny Sugar, POPSUGAR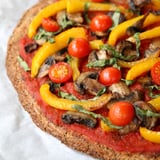 Ingredients
1/2 cup raw almonds
1 cauliflower head
3 tablespoons flaxmeal
9 tablespoons water
1 teaspoon dried oregano
1 teaspoon dried basil
1/4 teaspoon ground rosemary
1/2 teaspoon garlic powder
1/2 teaspoon sea salt
1 tablespoon olive oil
Directions
Place a piece of parchment paper onto a round pizza pan or cookie sheet and lightly oil. Set aside.
Place almonds in a food processor and turn on until almond meal forms. Transfer to a small bowl and set aside.
No need to clean out the food processor. Place half the cauliflower florets in and turn on until finely chopped (smaller pieces than if you "riced" it). Transfer to a glass bowl, finely chop the rest of the cauliflower, and add that to the bowl as well.
Microwave for 2 minutes.
While the cauliflower is cooking, in a small bowl, mix together the flaxmeal and water, and set aside.
Give the cauliflower a stir and cook for another 90 seconds.
While that's cooking, preheat your oven to 400 degrees.
While the cauliflower is cooling, in a small bowl, mix together the oregano, basil, rosemary, garlic powder, and sea salt.
Once the cauliflower is cool, place on a clean, dry dish towel and wring out the excess water. Squeeze out every last drop that you can. This step is super important as the less water there is, the crispier the crust.
Return the cauliflower to the glass bowl and mix together with the almond meal, flax/water mixture, the spices, and the olive oil.
Spoon out the dough onto the lightly oiled parchment paper and use the back of a metal spoon to flatten into a round or rectangular pizza crust so it's about one-quarter-inch thick.
Bake for 25-30 minutes.
While the crust is baking, place parchment paper over another pan and set aside.
Since you have time, prep any toppings you plan on using for your pizza. I sautéed mushrooms and peppers.
When the crust is firm to the touch and lightly browned, remove it from the oven and flip the pizza crust onto the other pan, carefully peeling the parchment paper from the crust. Bake for another 10-15 minutes.
Remove from the oven and add your toppings.
Bake for another 5-10 minutes. Enjoy!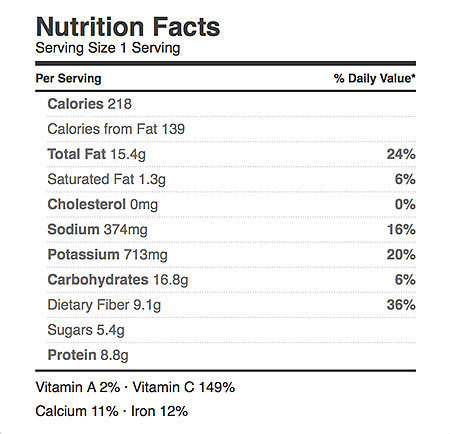 Source: Calorie Count
Information
Category

Main Dishes, Pizza

Cuisine

Italian

Yield

1 crust; 6 pieces (3 servings)

Total Time

59 minutes, 59 seconds
Nutrition
Calories per serving

218