You'll Never Guess How Many Hours a Day Bella Hadid Works Out to Stay in Shape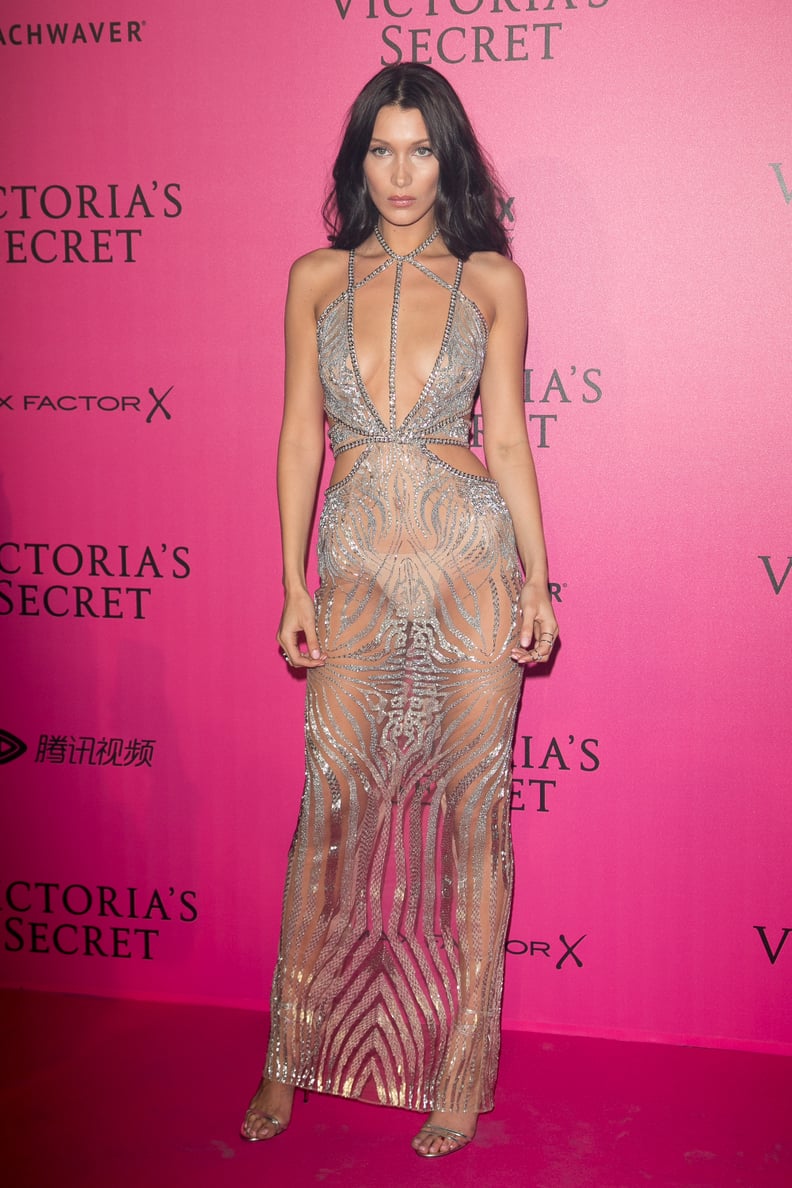 She Works Out 2 Hours at a Time — Sometimes 3
Bella's abs and toned legs didn't happen overnight. She puts in the time at the gym; luckily, she also enjoys it. "When I work out . . . I train and I work out hard for two hours," she told E! News. "If I'm gonna go for it, I'm gonna go hard. I really do like it." Before the 2016 Victoria's Secret Fashion Show, Bella told People that she was working out for three hours a day.
She's recently been training with former UPenn football player and celebrity personal trainer Joe Holder. She worked with him leading up to the 2017 Victoria's Secret Fashion Show. Joe developed a method of training called the Ocho System, which is a holistic approach to fitness that promotes physical wellness and productivity. "I teach [my clients] to be healthy, and guide them on their health journey while allowing them to have their own awakening," he told The Path magazine.
Joe told W magazine that he treats his Victoria's Secret Angels like athletes and uses compound exercises and micromovement. "I'm big into conditioning, using battle ropes, Airdyne Bikes, Prowler, and of course their feet," he said. "Strength training is very good for injury prevention and making sure they increase their strength so then their overall work capacity can increase in conjunction with their base level of cardiovascular fitness."
She Loves Boxing
She also works out with Rob Piela at Gotham Gym, the boxing gym also frequented by sister Gigi. Although Gotham offers group fitness, Bella prefers to work out one-on-one. "I literally can't work out with anybody," she told People of working out with Rob. "It has to be me and him. If I am working with other people, I freak out."
She Eats a Lot of Protein
Although Bella indulges in cheats and treats pretty regularly — she ate a doughnut on the set of her E! News interview — she keeps her diet mostly clean, especially before a runway show. "I've been eating hard protein every day," she told People. She even stays on a healthy path when she travels. "I like to eat healthy and not eat crazy plane food," she told the magazine. "I like to still make sure my diet is good and I stay hydrated and stuff. That's basically all I do."